Valley Glen Car Accident Injury Lawyer
Over 45 Years of Experience You Can Trust!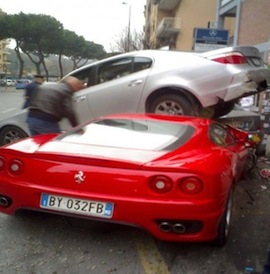 Our Valley Glen car accident lawyers and law firm provide expert personal injury legal services for those injured in car, auto, motorcycle and other accidents, and for the relatives and families of those killed in car and other fatal accidents for wrongful death claims, in Valley Glen, California, a community located in the southeastern portion of the San Fernando Valley in Los Angeles, California. If you had a car accident or other personal injury claim in Valley Glen, the San Fernando Valley or anywhere else in California, please contact our car accident attorneys and legal team now for a completely FREE CONSULTATION. For additional helpful information about car accident injury claims, please visit our updated and comprehensive Car Accident Web Site simply by clicking here. Valley Glen is bordered on the west by the Tujunga Wash and Woodman Avenue, on the south by Burbank Boulevard and on the east by the Hollywood Freeway. In 2000, Valley Glen had a population of 59,230, according to the United States Census.
Teen Safety Statistics for March 2013
Seat belt use for teens jumped over two percentage points in the past two years, from 94 percent in 2010 to 96.1 percent in 2012
The teen use rate nearly matches the usage rate for all vehicle occupants in the state, which stands at 95.5 percent. The new teen rate is a significant increase from the 88.9 percent observed just four years ago
Drivers age 20 or younger involved in fatal crashes dropped 22.1 percent from 431 in 2009 to 336 in 2010
In 2010, the percent of unrestrained passenger vehicle occupant "teenaged" fatalities was 41 percent.
Source: California Office of Traffic Safety
---
Car Accident Advice
After a car or other motor vehilce accident, exchange the following information: name, address, phone number, insurance company, policy number, driver license number and license plate number for the driver and the owner of each vehicle
If the driver's name is different from the name of the insured, establish what the relationship is and take down the name and address for each individual
Also make a written description of each car, including year, make, model and color — and the exact location of the collision and how it happened
Finally, be polite but don't tell the other drivers or the police that the accident was your fault, even if you think it was. There may be many other factors you are not aware of such as speed or intoxication.
A Valley Glen car accident can severely injure people and be extremely traumatizing for the victims involved so it is important to have an experienced car accident lawyer on your side. Our over 45 years of success in handling car accident and other personal injury cases in Valley Glen and all over California has given us the acknowledgment of PERSONAL INJURY LAW FIRM OF THE YEAR. Our aggressive but compassionate attorneys and staff have resolved thousands and thousands of cases and work tremendously hard to make the claims process effortless for our clients, the victims and their families. Two of our senior car accident attorneys, Robert Walch and Gary Walch, were each selected as Top Lawyers in California (Highest in Ethical Standards & Professional Excellence). We invite you to visit our new and updated Car Accident Web Site.
The Walch Law Corporation does not only provide immediate help with medical care (usually without any payment until the case is resolved), medical specialists, property damage repair and settlement but has successfully recovered over $100,000,000.00 in funds for its clients. Upon inquiry, our lawyers will provide you with instant help and answer your questions. We invite you to read our Car Accident Testimonial Pages simply by clicking here.
One painful injury that victims of car accidents undergo is knee injury. Caraccidents commonly cause knee ligament tears and occasionally fracture the patella. The knee is a major joint positioned in the central part of the leg in the middle of the thigh and lower leg. It is associated to two key bones, the femur, regularly called the thigh bone, and the tibia, called the shin bone. It is protected from injury by the knee cap or patella. Nevertheless, the knee is susceptible to many injuries from auto collisions and slip & fall accidents, including fracture and ligament tears. Urgent medical care is crucial and our lawyers are able to provide names of multiple doctors to treat such problems without any advance payment. If you or someone you care about sustained any knee injury from any car accident or other personal injury accident in Valley Glen or anywhere in California, please contact us now to talk to one of our expert personal injury attorneys.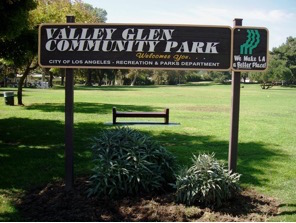 The Law Offices of Gary K. Walch provides you with the strong advocacy that you need when you or a loved one has been through a devastating car accident or other personal injury accident in Valley Glen, the San Fernando Valley or anywhere in California. It is our job to best represent your interests and aggressively pursue your rights. Our staff handles accidents involving car, motorcycle, truck, bus, train, bicycle, pedestrian, hit and run, uninsured motorist (UM) and much more. Call us for an absolutely FREE consultation to review and analyze your car accident or other personal injury case. For your convenience you don't even need to leave the comfort of your own home. Just like many of our clients you can do everything by telephone at 818-222-3400 or toll free 866 INJURY 2 (465879 2), email (info@WalchLaw.com) or simply complete our very easy to use contact form.
FREE CONSULTATION- NO FEE UNTIL YOU WIN!
EXPERIENCE YOU CAN TRUST