Truck Accidents in West Los Angeles
Truck Accident Wrongful Death & Personal Injury Lawyers West Los Angeles, California!
West Los Angeles Truck & Car Accident Lawyer with More Than 45 Years of Experience and Over 98% Success Rate!
If you were injured in a West L.A., California, car, motorcycle or truck accident, please see the following: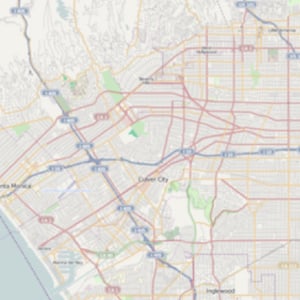 West Los Angeles truck, car and motorcycle accidents cause devastating injuries and property damage. Some accidents in West L.A. are so severe that fatalities occur giving rise to wrongful death accident claims. Having over 45 years of experience in addressing personal injury & wrongful death accident claims in West Los Angeles, Los Angeles, Beverly Hills, Santa Monica and all across California with more than 98% success rate, we are a team of lawyers and legal experts serving West LA, Calif.
Our legal team opened its first personal injury & wrongful death law office at the southeast corner of Westwood and Wilshire in Westwood, West Los Angeles, California in 1976 and has grown ever since. Our attorneys fight for maximum compensation while assisting our clients through the intricacies of personal injury and wrongful death accident claims, including helping resolving property damage claims, finding a doctor and other needed medical care, assistance getting to the doctor and home, and of course fighting for maximum settlements.
We also provide FREE & CONFIDENTIAL case consultations and evaluations. Contact us 24/7 at 818-222-3400 or 1.866 INJURY 2 (after hours dial "1") for your FREE consultation and case evaluation.
What Our Wrongful Death & Injury Accident Lawyers Assist You With
Our West LA wrongful death and personal injury lawyers are known to be caring and sympathetic towards their clients while aggressively pursing maximum settlement dollars for our injured clients and their families. . Additionally, we serve our clients and their families with the following:
Vehicle Repairs: West Los Angeles, CA truck or car accidents can leave your vehicle in a need of repair or a total loss. Besides legal issues, our personal injury lawyers address vehicle repairs, towing, storage, free rental or loaner vehicles and settlement.
Medical Care: Car or truck collisions can result in serious injuries. In such cases, we find doctors, physical therapists and other medical experts for our clients. These experts usually offer treatments and therapies to the victims of truck and car accidents without expecting payment until their patients' injury claims are settled.
Cash Advances/Emergency Loans: West Los Angeles, CA personal injury truck collisions can affect your financial stability. Besides the increase in medical bills, other similar expenses can eat your finances up, especially when often coupled with time missed or lost from work with a corresponding loss of income. However, our injury accident lawyers and staff understand this and often can help you in obtaining loans or advances.
Transportation to Doctor: We arrange medical visits for our clients and also usually can obtain transportation to doctors and home again, as appropriate.
If you sustained injuries in a truck or car accident, call us now for your FREE & CONFIDENTIAL personal injury or wrongful death consultation for West Los Angeles and all of Los Angeles, CA.
Simply visit and fill-out the easy to use truck accident information form.
Why use Our Truck Accident Perdsonal Injury & Wrongful Death Accident Lawyers and Law Offices for Your West L.A. Accident Case?
Please look through our testimonials, verdicts & settlements and also our lawyer profiles web pages and get to know more about our experienced personal injury lawyers.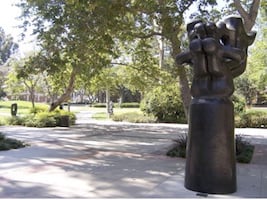 Further, learn about the process and formalities arising in West Los Angeles, CA truck accident personal injury claims by taking a look at our Truck Injury Accident Web Site; and for more specific information and answers just contact us now by email or at 818-222-3400 or 1.866 INJURY 2 (after hours dial "1") for a FREE consultation on your particular truck accident injury or truck wrongful death accident case.
Remember, we provide an absolutely FREE consultation on West Los Angeles, CA personal injury truck and car accidents, and our attorneys work on a contingency basis which means there is NO fee until you WIN!
About West Los Angeles, California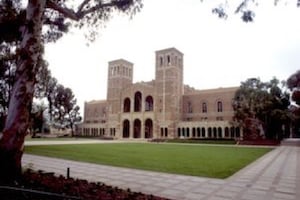 Located within the larger Westside region of Los Angeles and on the opposite sides of the Interstate 405 Freeway (known as the San Diego Freeway), West Los Angeles includes Pico Blvd., Olympic Blvd., Santa Monica Blvd., Wilshire Blvd., Sunset Blvd., Beverly Glen, Robertson Blvd., Westwood Blvd. and Sepulveda Blvd. Moreover, West Los Angeles generally lies east of Sepulveda Boulevard, south of Sunset Boulevard, north of Pico Boulevard and the I10 (Santa Monica Freeway), and west of Robertson Blvd.
Some of the popular attractions in and around the West Los Angeles area include Pacific Park, Mildred E. Mathias Botanical Garden, the Third Street Promenade, the Hammer Museum, UCLA including the Fowler Museum at UCLA, the Westside Pavilion, Santa Monica Pier Aquarium, Palisades Park, Sinai Temple and the Sephardic Temple on Wilshire Blvd just east of Westwood Blvd.,, and the Franklin D. Murphy Sculpture Garden.
Some of the notable residents of West Los Angeles have included David Avadon (magic), Juliet Landau (actress), Geoff Schwartz and Mitchell Schwartz (NFL Football Players).
Reasons to Contact Our West Los Angeles Truck Accident Personal Injury & Wrongful Death Lawyers
Our personal injury and wrongful death accident lawyers and legal team at the Walch Law Corporation are proud of our many achievements, including the following:
Having over a 4-decade-long membership with California State Bar and personal injury practice in Los Angeles, Calif
Chair of the Civil Litigation-Tort Section of Westwood Bar Association in West Los Angeles, California
Received Personal Injury Law Firm of Year award in 2011 and 2014
Recovered for our clients monetary settlements of more than $100,000,000.00
Graduated UCLA Summa cum laude (with highest honors)
Achieving a better than 98% success rate in our personal injury & wrongful death accident cases!
Graduated Phi Beta Kappa from UCLA, which is the Oldest Academic Honor Society in the nation
Los Angeles Superior Court in the position of Arbitrator
Received Personal Injury Attorney of Year Award in 2010 and 2014
Please see other awards and achievements on our home web page
Our Truck Accident Lawyers Strive for Maximum Compensation and Justice for Our Clients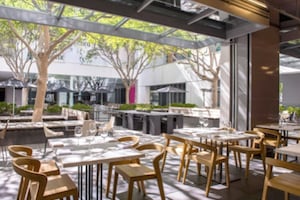 If you were injured in West Los Angeles or anywhere in Los Angeles or California, we want to help you. We want to make it easy for you so we provide an absolutely FREE no obligation case consultation and evaluation, and there is NO fee unless and until you WIN!
There are many time deadlines and procedural rules. It seems every week someone contacts us after the time deadline (known as the statute of limitations) when it is just too late under California law to help them. Please do NOT let that happen to you. Please contact our West Los Angeles, Los Angeles and California truck and car accident injury lawyers now. You will be glad that you did!
Here are some quick and very easy ways to Contact Us 24/7:
To contact our accomplished wrongful death attorneys, please call on our toll-free number 1 866 Injury 2 or 866-465-8792 (after hours please press 1) or on 818-222-3400 (again after hours please press 1)
Simply fill out all the information in our contact form and let us know about your West Los Angeles, CA truck, car or motorcycle personal injury case.
Send an email at info@WalchLaw.com.
Besides a FREE consultation, we don't charge a penny until You WIN! Our injury accident lawyers work on a contingency fee on personal injury and wrongful death car, truck and motorcycle accident claims.
We fight aggressively in our pursuit of maximum settlements from the insurance companies and only get paid on winning our clients' West LA, California truck accident case.