Truck Accidents in Victorville
Truck Accident Wrongful Death & Personal Injury Lawyers Victorville, California!
Victorville Truck Accident Lawyers With a 4-decade long presence and over 98% Success Rate!
If you were injured in a Victorville, San Bernardino, Calif., truck, car or motorcycle accident, please read this:

Possessing vast experience of over 45 years in resolving wrongful death and truck accident injury claims across California, including in Victorville, San Bernardino and Los Angeles, with better than 98% success rate, we are a team of personal injury lawyers working hard to obtain maximum settlements for our injured clients and families of those with wrongful death accident claims. Our Victorville truck accident attorneys are known for aggressive approach in their pursuit of personal injury and wrongful death accident claims and strive for maximum compensation. Also, we handle the complicated legal procedures and time deadlines on behalf of our clients and our Victorville wrongful death and personal injury attorneys have the necessary expertise in personal injury laws and procedures. Contact us at 818-222-3400 or 1.866 INJURY 2 (after hours dial "1") for your FREE consultation and case evaluation. Our consultation is FREE & CONFIDENTIAL; and on injury accident claims we work on a contingency fee. That means there is NO fee until you WIN, and then the fee is paid out of the recovery usually paid by the other parties' insurance company.
What Our Victorville Wrongful Death & Injury Accident Lawyers Assist You With
Our Victorville and San Bernardino wrongful death and personal injury truck collision lawyers are caring and compassionate towards their clients, but extremely aggressive in pursuing your rights against the responsible parties and their insurers. Besides this, we endeavor to help victims and their families with each of the following:
Vehicle Repairs: Victorville car or truck collisions can result in major damage to your vehicles, sometimes even total losses. However, our truck accident lawyers go out of their way to help our clients with vehicle repairs, including storage and towing and help with free rentals.
Medical Care: Truck accidents can result in serious, sometimes catastrophic, injuries. Our sympathetic lawyers seek doctors and medical experts for our clients. These experts administer the necessary treatment for our Victorville truck accident victims and usually wait for payment until your claims are resolved.
Cash Advances/Emergency Loans: Victorville car or truck accidents often bring you up against financial challenges. Increasing medical bills worsens the situation with loss of income. However, we often help our clients obtain emergency loans and advances.
Transportation to Doctor: We help you find doctors and other medical specialists, help arrange medical appointments for our clients and even often can arrange transportation to the medical clinic, doctor or physical therapist when needed, as well.
What to do if You Were Hurt in a Vitorville, San Bernardino Truck, Car or Motorcycle Accident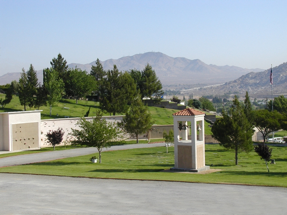 If you were injured in a Victorville or San Bernardino truck, car or motorcycle accident, or a family member of someone tragically killed with a wrongful death accident claim, please contact us now for your FREE & CONFIDENTIAL personal injury counseling for Victorville, CA.
Simply click here and call us now or just fill-out the simple form.
Further, check our lawyer profiles to know more about the experience and success of our expert wrongful death and personal injury accident attorneys.
In addition, learn about the procedures involved in handling truck accident injury and wrongful death claims. Take a look at our Truck Injury Accident Web Site and for a personal consultation on your particular Victorville truck accident injury or death case just call us at 818-222-3400 or 1.866 INJURY 2 (after hours dial "1").
Remember, we offer FREE legal consultation and our Victorville personal injury lawyers charge contingency fees for their services i.e. NO fee until you WIN!
About Victoville, San Bernardino, California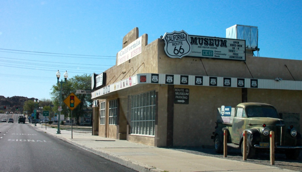 Located in the Victor Valley of southwestern San Bernardino County, the city of Victorville has a population of 115,903, according to the 2010 US Census. Some of the popular tourist attractions in Victorville are Mojave Narrows Regional Park, Eva Dell Park and the Shady Oasis Kampground. Other notable areas within Victorville include Spring Valley Lake, US Route 66, the Southern California Logistics Airport, Victor Valley Memorial Park, and the California Route 66 Museum, among others.
Some of the notable celebrities born or who have resided in Victorville, CA include Travis Van Winkle, Patty Jenkins, Grant Vaught, Andie Ximenes, Frederick J. Gardner III, Stevie Ryan, Jesse Chavez and Moni Boyce.
Further, Victorville has been used as a filming location for various productions and commercial flicks like Face/Off, Kill Bill: Volume 2, The Fast and the Furious: Tokyo Drift, Contact, The Hills Have Eyes (1977), and Grand Theft Auto (1977), among others.
Some More Reasons to use Our Victorville Truck Accident Personal Injury & Wrongful Death Accident Lawyers
Here are some of our Victorville truck accidents lawyers and law firms' credits and accomplishments:
Graduated Phi Beta Kappa, which is the Oldest Academic Honor Society in the nation.
Awarded Personal Injury Attorney of Year in 2010 and 2014.
A past success rate of better than 98% in our personal injury & wrongful death accident cases!
Graduated UCLA Summa cum laude (with very highest honors).
Recovered monetary settlements over $100,000,000.00.
Served in the position of Arbitrator at Los Angeles Superior Court.
Awarded Personal Injury Law Firm of Year in 2011 and 2014.
Served in the position of Chairperson at Civil Litigation-Tort Section of Westwood Bar Association.
More than 45 years continuous membership with the California State Bar.
Our Personal Injury Lawyers Fight for Maximum Settlements and Justice for Our Injured Clients
Victorville truck accidents can cause devastating injuries, requiring the assistance of experienced, smart personal injury attorneys with resources needed to stand up to powerful truck insurance companies. It's so simple to reach out to and contact our Victorville, San Berrnardino and Los Angeles truck accident injury lawyers.
Here are some quick easy ways to Contact Us 24/7:
To contact our aggressive truck accident and wrongful death attorneys, please call on our toll-free number 1 866 Injury 2 or 866-465-8792 (after hours please press 1) or 818-222-3400 (again after hours please press 1)
Just fill-in the details in our contact form and inform us about your Victorville, CA truck, car or motorcycle injury or wrongful death case.
Send an email at anytime to info@WalchLaw.com.
Besides a FREE consultation, we work on contingency fees on accident injury claims which mean we don't get paid any fee until You WIN!
Our experienced and expert lawyers possess legal skills in their respective areas of practice and fight for maximum settlements for you from the insurance companies. There are many complex rules with the California DMV and truck insurance companies and also strict time deadlines, including the California statute of limitations, so its best to act now. The consultation is absolutely FREE & CONFIDENTIAL and there is NO fee charged until you WIN so please do NOT wait and please contact us now. The sooner you call or email us, the better it is to advise you and protect your rights!