Truck Accidents in San Fernando Valley
Truck Accident Personal Injury & Wrongful Death Lawyers San Fernando Valley, Los Angeles, California!
We are Experienced & Trusted Attorneys Dealing with Personal Injury and Wrongful Death Cases!
If you were injured in a San Fernando Valley accident, please see this:
San Fernando Valley Fatal Car Crashes and Road Traffic Accident Statistics for 2012
Fatal accident count: 1
Vehicles involved in fatal accidents: 2
Fatal accidents involving drunken persons: 0
Fatalities: 1
Persons involved in fatal accidents: 2
Pedestrians involved in fatal accidents: 0
Source: City-data
San Fernando Valley truck accidents cause serious injuries, sometimes even deaths with wrongful death accident claims, and bad property damage. With over 4 decade-long presence in the San Fernando Valley, including Woodland Hills and Calabasas, providing exceptional legal services to our injured clients, our injury lawyers and law offices are counted among the most trusted legal firms in California. We focus on San Fernando Valley truck accident personal injury and wrongful death claims, as well as car accidents, motorcycle accidents and bicycle accidents throughout the Valley and Los Angeles, and make it a point to protect the legal rights of our clients while seeking maximum monetary compensation for their injuries and damages caused by accidents. Our accident lawyers maintain an aggressive approach to get the best settlements possible for our clients, while remaining compassionate and considerate towards their needs. Our objective is to resolve their property damage claims right away, assist with finding medical care (from urgent care, to chiropractic doctors, to physical therapy, to specialists in the fields of orthopedics, neurology, psychology and dental care, as appropriate). We also can help with transportation to doctors and assist with needed X-rays and scans (e.g., MRI and CT scans) and also prescription medications. We are here to help solve problems and make what could be a very difficult time go as smoothly and easily as possible. If you had an injury accident, please call us now at 818-222-3400 or 1.866 INJURY 2 (after hours, press "1") or simply click here to reach us 24/7!
Here are some of the special reasons to contact us now to help you with any San Fernando Valley truck accident or car accident injury claim: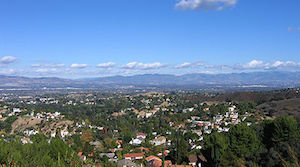 Our personal injury accident lawyers have settled our San Fernando Valley truck, car and motorcycle accident injury cases with a success rate of over 98%.
Graduate of the top law school in Southern California, UCLA School of Law, 1975.
Conferred Personal Injury Law Firm of Years 2011 and 2014.
Served as Arbitrator at Los Angeles Superior Court.
Graduated UCLA Summa cum laude (with top honors).
Received compensation of more than $100,000,000.00 in damages for our clients!
Graduated UCLA Phi Beta Kappa, which is the oldest and most prestigious Academic Honor Society in the nation.
Membership with the California State Bar for more than 45 years
Served as chairperson of the Civil Litigation-Tort Section of Westwood Bar Association.
Received Personal Injury Attorney Award for Years 2010 and 2014.
What Our San Fernando Valley & Lois Angeles Truck Accident Lawyers Help You With
Besides committing to the legal needs of clients to help win the best settlement or verdict and assist with medical care, our injury accident attorneys and law offices make it a point to assist injured victims and their families with the following: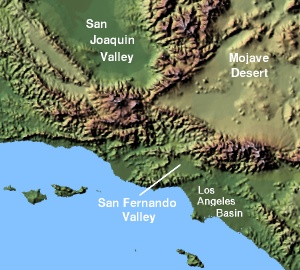 Vehicle Repairs: In many instances, road accidents can inflict great damages on the vehicle. As a result, damaged cars and trucks need vehicle repairs. Our team assist you in this regard so you can focus on your recovery. We often can arrange tow, storage and free car or truck rental while your car or truck is being repaired.
Medical Care: Being involved in a truck accident usually means medical care is a pressing need. We find doctors, therapists and other medical experts for our clients. These experts administer the necessary treatments on the accident victims and usually wait for the payment until the personal injury claim is resolved. Thus, our clients need not worry about payment, deductibles or even co-payments while treating.
Cash Advances/Emergency Loans: Not only do road accidents lead to injuries, they often result in loss of income and financial crisis. In such situations, we can help our clients getting a cash advance or loan.
Transportation to Doctor: We can arrange medical appointments for our clients on their behalf and them if needed, when their car or truck is not drivable, also arrange transportation for them so they can easily get to their doctor and physical therapists.
If you were injured in a San Fernando Valley truck, car or motorcycle accident, please reach out to us now for a FREE legal consultation regarding your Valley personal injury or wrongful death claim by following this link.
Further, take a quick look into our lawyer profiles to know about our trusted personal injury & wrongful death lawyers. If you want to learn about the intricate procedure of San Fernando Valley truck accident personal injury and wrongful death claims, look through our Truck Injury Accident Web Site.
And, of course, for more specific advice about your own truck or car accident injury claim, we urge you to call us now at 818-222-3400 or 1.866 INJURY 2 for an absolutely FREE consultation.
And, with our accident injury lawyers and law offices we work on a contingency fee. This means we only get paid if we win and our fee comes out of the recovery, which means it is really paid by the insurance company and not out of your own pocket!
About San Fernando Valley, Los Angeles, California
Truck accidents can cause devastating injuries in the San Fernando Valley. Located both in Los Angeles City and Los Angeles County, Southern California, the entire San Fernando Valley includes many cities and communities - Glendale, Burbank, San Fernando, North Hollywood, Studio City, Van Nuys, Sherman Oaks, Granada Hills, Mission Hills, North Hills, Panorama City, Porter Ranch, Encino, Reseda, Tarzana, Chatsworth, Woodland Hills and Calabasas - and is enfolded within the mountains of the Traverse Ranges.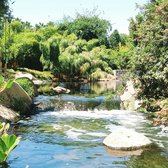 Stretching across roughly 260 miles, the neighboring regions of the San Fernando Valley include the Chalk Hills and Santa Monica Mountains to the south, the Santa Susana Mountains to the northwest, the Simi Hills to the west, the San Gabriel Mountains to the northeast, and the Verdugo Mountains to the east.
Some of the major freeways crossing the Valley are Ventura Freeway/ Hollywood Freeway (US Route 101), Foothill Freeway (Interstate 210), Golden State Freeway (Interstate 5), Ronald Reagan (Simi Valley) Freeway (State Route 118), and San Diego freeway (Interstate 405).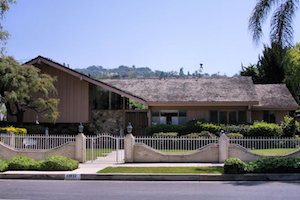 San Fernando Valley is home to a number of notable cultural assets, such as the Museum of Neon Art, Starlight Bowl, Alex Theatre, Great Wall of Los Angeles, Nethercutt Collection, and Valley Performing Arts Center. Besides this, some of the recreational areas in the major valley are Griffith Park, Hansen Dam recreation area, and Sepulveda Dam recreation area.
Other parks of interests include the Japanese Garden, the Leonis Adobe, Mission San Fernando in Calabasas, the gardens at Adobes, Los Encinos State Historic Park, the Orcutt Ranch Horticulture Center, and the Andrés Pico Adobe.
Some of the popular American actors and actresses born and/or who have resided in San Fernando Valley, California are Jacqueline Obradors, McKenzie Westmore, Alex Solowitz, Gabriel Pimentel, Shannon Chandler, Brody Stevens, and Adrian Armas.
We Fight for Maximum Settlements and Justice for Our San Fernando Valley Clients
If you suffered any truck accident or other injury in any accident in the San Fernando Valley, Los Angeles or anywhere in California, here are some quick ways to Contact Us:
To contact our expert, dependable San Fernando Valley truck accident personal injury attorneys, please call on our toll-free number 1 866 Injury 2 or 866-465-8792 (after hours please press 1) or on 818-222-3400 (again after hours please press 1)
For quick legal FREE consultation & case evaluation, simply fill-in the details in our contact us form and let us know about your San Fernando Valley, CA truck accident case.
Send an email at info@WalchLaw.com.
Besides offering an absolutely FREE consultation by phone, we charge NO Fee until You WIN!
We work on a contingency fee on truck accident and other personal injury & wrongful death cases in the San Fernando Valley, Los Angeles and California. There are many time deadlines and procedural rules so please do not wait – its best for you to act now!