Truck Accidents in El Segundo
Experienced Truck Accident Personal Injury Accidentlawyers in El Segundo, California!
El Segundo Personal Injury Lawyer - Over 45 Years Of Experience Handling Truck & Car Accident Injury Cases You Can Trust!
If you had a truck accident in El Segundo or Los Angeles, we urge you to read this now: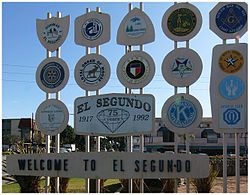 Truck accidents in El Segundo and Los Angeles can cause serious injuries. If you are searching for exceptional legal assistance pertaining to a truck accident personal injury case or a wrongful death claim, our El Segundo, LA truck and car accident personal injury lawyers are ready to assist you in your case. Our accident attorneys and law offices empower you with the freedom to focus on obtaining the best medical care and the process of acquiring maximum compensation and recovery of losses without being wrapped up in hassles of the legal system. If you were injured you are entitled to every cent due you and we are here to help you win your case!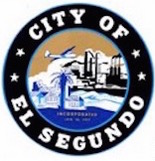 Our personal injury lawyers provide expert legal services for those injured not just in truck accidents but in automobile, motorcycle, bicycle and other types of accidents as well. Our legal services extend to families of those killed in a tragic truck accident who need assistance in wrongful death claims. Please visit our Truck Injury Accident Web Site to learn more about the truck accident injury claims process.
About El Segundo, CA
A city in Los Angeles County, California, El Segundo is located on the Santa Monica Bay and el Segundo was incorporated on January 18, 1917. Derived from a Spanish word, El Segundo is one of the Beach Cities of Los Angeles County and part of the South Bay Cities Council of Governments. According to the U.S 2010 Census, the population of El Segundo was 16,654.
We Aim at Recovering Maximum Compensation for Our Clients Injured in El Segundo and Los Angeles-We Want You to Receive Every Dollar You are Entitled to
The first and most crucial aspect of a personal injury case is determining liability-that is who was at fault and who is responsible for all damages. Determining the cause of an accident is of utmost importance when pursuing a legal resolution for monetary compensation for your injuries and damages. Thus, it is wise to consult knowledgeable and experienced truck accident personal injury lawyers in El Segundo, Los Angeles or anywhere in California to investigate, advise you and fight for your rights and acquire maximum compensation for your losses and all damages.
Fatal Crashes and Road Traffic Accident Statistics in El Segundo, California For 2009
Fatal accident count: 1
Vehicles involved in fatal accidents: 2
Fatal accidents involving drunken persons: 0
Fatalities: 1
Persons involved in fatal accidents: 2
Pedestrians involved in fatal accidents: 0
Source: City-Data
In our 45 years of truck accident experience, we have successfully resolved countless truck, car and motorcycle accident personal injury cases, wrongful death claims and other personal injury cases in El Segundo, Los Angeles and all throughout California.
We have had more than 98% success rate.
Our personal injury lawyers have recovered more than $100,000,000.00 for our clients.
Our entire personal injury law firm concentrates in dealing with Personal Injury and Wrongful Death Claims – not divorces or similar matters.
Our respected lawyers have graduated from excellent schools, such as The Kelley School of Business at Indiana University (consistently ranked in the top ten of undergraduate business schools) and UCLA Summa cum laude (with highest honors) and Phi Beta Kappa (Nation's Oldest Academic Honor Society).
We Offer an Absolutely Free Case Consultation and Case Evaluation!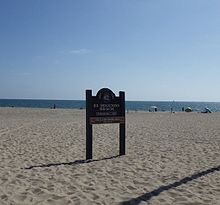 Please call us at our toll free number 866 injury 2 or 866-465-8792 (after hours please dial 1) or please feel free to talk to our lawyers at 818-222-3400 (after hours please dial 1)
Fill out our contact us form and tell us about your truck accident or other injury accident in detail.
You can even send us an email at info@WalchLaw.com.
We work on contingency fees on truck accident and other accident injury cases. This means, there is NO legal fee charged until we help you win your case and recover compensation for your losses and damages. In addition, we offer an absolutely FREE case consultation and evaluation so please contact us now. There are many time deadlines and procedural rules, especially on tuck accident cases and with the DMV and insurance companies so we urge you not to delay and please contact us now.