Truck Accidents in Compton
Compton Truck Accident Injury & Wrongful Death Lawyers – More Than 45 Years of Personal Injury Accident Case Experience in Compton That You Can Trust and Count on!
Were You or Someone You Care About Involved in a Truck, Car, Motorcycle, Uninsured Motorist (UM) or Pedestrian Accident in Compton, California?
If So, Please Contact Us Now for Your FREE Case Consultation – We Work On Contingency Fees On Personal Injury and Wrongful Death Accident Cases So NO Fee Until You WIN!!!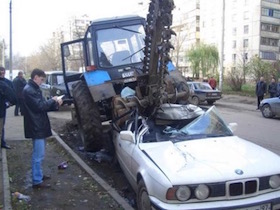 Our Compton truck accident lawyers and law firm provide expert personal injury legal services for those injured in truck, auto, motorcycle, or any other accidents in Compton, Los Angeles and California. Our experienced and compassionate attorneys and expert legal team also extend their specialized services to the relatives and families of those killed in fatal truck or car crashes for wrongful death claims in Compton, California, a city located in southern Los Angeles County, California. Because of their huge size, truck collisions, including accidents involving very large big rig trucks referred to as 18-wheelers and other large cars and motor vehicles, often result in very serious injuries and damages, especially to the occupants of smaller cars, motorcycles and other vehicles.
Compton Fatal Crashes And Road Traffic Accident Statistics For 2011
Fatal accident count: 6
Vehicles involved in fatal accidents: 9
Fatal accidents caused by drunken drivers: 3
Persons involved in fatal accidents: 15
Pedestrians involved in fatal accidents: 1
Source: City-Data
Our experienced personal injury lawyers offer truck accident personal injury legal services in Compton, Los Angeles County and other parts of California. If you're injured in a truck collision or involved in any other personal injury claim in Compton, Los Angeles or California, you can contact us for a completely FREE CONSULTATION.
We are compassionate truck accident personal injury lawyers who will work towards preserving your rights and working hard to get you the maximum recovery possible. We work hard and long hours to make sure that we are available when you need us and that you obtain maximum compensation for your physical damages, as well as emotional and financial losses and expenses.
You can get more information about our Compton & Los Angeles truck accident personal injury & wrongful death lawyers and Law Corporation by visiting our home page. Please also visit our Truck Injury Accident Web Site to learn more about the truck accident injury claims process and see our Verdicts & Settlements pages.
About Compton, Calif.
Compton is a city in southern Los Angeles County, California. It is one of the oldest cities in the county. As per the 2010 United States Census, Compton had a total population of about 96,455. Compton city is bordered by Rancho Dominguez on the south, Paramount on the east, Willowbrook on the north, Lynwood on the northeast and West Compton on the west.
If you have met with an unfortunate truck accident in Compton, Los Angeles or anywhere in Southern Calif., it is very important to have an experienced truck accident personal injury lawyer on your side. Our aggressive yet compassionate attorneys and personal injury accident legal staff have resolved countless truck accident personal injury claims and wrongful death cases. Our personal injury lawyers and law firm are extremely hard workers. We work to make the personal injury or wrongful death claim process easy for our clients, the victims and their families to understand.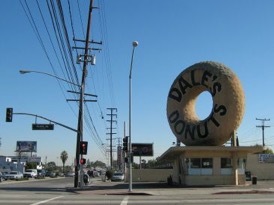 Truck drivers need proper training and must know how to maintain an extra space cushion when driving, because of the heavy weight of their vehicle, additional stopping distance required and potential danger posed by their vehicles during a crash. The most common type of injury that occurs in a truck crash is spinal cord injury. A spinal cord injury happens when there is trauma to the spinal cord, direct harm to the area, loss of its normal blood supply, or compression from tumor or infection. Some spinal cord injuries caused by truck accidents are very serious and lead to paralysis or even death.
If you or someone you care about has suffered a spinal cord injury or any other personal injury because of a negligent truck driver, or a family member has a wrongful death accident injury claim, please contact our trusted and experienced Compton truck accident personal injury lawyers now! There is NO charge to do this and you will be glad that you did!
Contact Us: Get a Free Consultation and Case Evaluation
Do not hesitate to contact us by calling at 1-866-465-8792, 1-866-INJURY 2 or 818-222-3400 (after hours, press 1) for a FREE, no-obligation consultation and to learn how we can assist you further. You also can email us at info@WalchLaw.com or just use our easy contact form to tell us about your case.
FREE Consultation & We Work on Contingency Fees: NO Fee Until You WIN!