Truck Accident in Ventura County
Truck Accident Wrongful Death & Personal Injury Lawyers Ventura County, California!
Ventura County Truck Accident Attorneys with over 45 Years of Experience and More Than 98% Success Rate!
If you were injured in a Ventura County, Calif., truck or car accident, please read this:
Ventura truck collisions cause serious injuries, sometimes deaths resulting in wrongful death claims and major property damage, often making it necessary to use an experienced injury accident lawyer. With vast experience of more than 45 years in successfully resolving wrongful death and personal injury claims in Ventura County, Los Angeles, and across California with over 98% success rate, we are a team of lawyers, serving Ventura County, California. Our Ventura County personal injury lawyers strive for maximum monetary compensation and navigate our clients through intricate legal formalities and procedures in the injury claims process.

Our injury attorneys and law firm strive to serve our clients with legal expertise of the highest quality.
Contact us at 818-222-3400 or 1.866 INJURY 2 (after hours dial "1") for your FREE consultation and case evaluation. Our truck accident case consultation and evaluation are absolutely FREE and on accident injury claims we work on a contingency fee which means there is NO fee until you WIN! Our fee comes out of the recovery, usually paid by the other parties' insurer and not out of your own pocket.
Thus, there is no reason to wait. The sooner you call or contact us for your absolutely FREE consultation, the sooner you will know your rights. Please do NOT delay. We receive many calls after the time limit – the California statute of limitations – has passed. Please do not let that happen to you.
What Our Wrongful Death & Injury Truck Accident Lawyers Assist You With
Our Ventura County personal injury & wrongful death accident truck collision lawyers are caring and compassionate towards our clients, while most aggressive in securing the maximum settlement amount for our clients. Besides this, we make special efforts to help victims and their families with each of the following:
Vehicle Repairs: Often, Ventura County car or truck collisions cause damage to vehicles. As a result, our personal injury lawyers help our clients with vehicle repairs, total loss settlements, towing, storage and rental cars and trucks.
Medical Care: Car or truck collisions can result in serious injuries. Knowing this fact, we find doctors and other medical experts for our clients. These experts provide much-needed treatment and often wait for the payments until your claims are resolved.
Cash Advances/Emergency Loans: Ventura County truck or car collisions can leave you financially-challenged. Medical bills increase and often earnings take a big tumble. Our Ventura truck accident attorneys help our clients in procuring emergency loans and advances.
Transportation to Doctor: Our Ventura law offices help arrange medical visits for our clients and find transportation for them to and back home as well when needed. If you do not have transportation to get needed medical care, just let us know as we often can help!
Contact Our Ventura County Truck Accident Lawyers now for Your Absolutely Free Consultation & Case Evaluation
If you suffered a truck or car accident with an injury anywhere in Ventura, Los Angeles or California, contact us now for your FREE & CONFIDENTIAL personal injury consultation for Ventura County, CA. It is very easy -- Just click here and fill-out the form.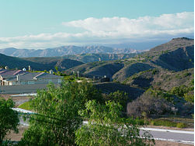 Further, take a look at our lawyer profiles to know about the experience of our expert personal injury attorneys. Also, learn about the formalities involved in addressing wrongful death claims. Look through our Truck Injury Accident Web Site and for a FREE consultation on your particular truck accident injury or death case, just call us at 818-222-3400 or 1.866 INJURY 2 (after hours dial "1").
Remember, our initial legal counseling is absolutely FREE and confidential; and our Ventura County personal injury lawyers work on a contingency basis. That means there is NO fee until you WIN! Moreover, our fee is paid out of settlements obtained rather than out of your own pocket. Please contact us now.
About Ventura County, California
There are many truck and car accidents in Ventura County. Many truck accidents and collisions involve serious injuries and vehicle damage. Ventura County is located in the southern part of California. Its County seat is the city of Ventura. Ventura County has a population of 823,318, according to the 2010 US Census. Ventura county stretches across a total area of 2,208 square miles.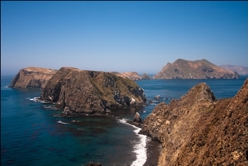 Cities located in Ventura County include Camarillo, Fillmore, Moorpark, Ojai, Oxnard, Port Hueneme, Santa Paula, Simi Valley, Thousand Oaks and Ventura. The major highways through Ventura include State Route 118 (which used to be known as the Simi Valley Freeway, but now is known as the Ronald Reagan Freeway), State Route 23, State Route 33, State Route 150, State Route 232, US Route 101 (Ventura Freeway), State Route 1, State Route 34, State Route 126, and State Route 150, among others. Further, the major airports are Oxnard Airport, Santa Paula Airport, and Camarillo Airport.
The major tourist attractions in Ventura County are Newbury Park, Anacapa Island, San Nicolas Island, and Lake Casitas.
The national protected areas around Ventura include Los Padres National Forest, Channel Islands National Park, Angeles National Forest, Dick Smith Wilderness, and Hopper Mountain National Wildlife Refuge, among others.
Reasons to Use Our Ventura County Truck Accident Personal Injury & Wrongful Death Accident Lawyers
Here are some of our wrongful death & personal injury lawyers and law firms' credits and accomplishments:
Ventura County Fatal Car Crashes and Road Traffic Accident Statistics for 2013 (per 100,000 population):
Fatal accident count: 8.1
Vehicles involved in fatal accidents: 12.2
Fatal accidents involving drunken persons: 1.5
Fatalities: 8.6
Persons involved in fatal accidents: 19.5
Pedestrians involved in fatal accidents: 2.5
More than 45 years membership with the California State Bar.
Graduated Phi Beta Kappa, which is the Oldest Academic Honor Society in the nation.
Served in the position of Chairperson at Civil Litigation-Tort Section of Westwood Bar Association.
Served in the position of Arbitrator at Los Angeles Superior Court.
A success rate of better than 98% in our personal injury & wrongful death accident cases!
Graduated UCLA Summa cum laude (with highest honors).
Awarded Personal Injury Law Firm of Year in 2011 and 2014.
Awarded Personal Injury Attorney of Year in 2010 and 2014.
Settled thousands of accident cases and recovered monetary settlements and court verdicts of over $100,000,000.00.
Our Truck Accident Lawyers Strive for Maximum Settlements and Justice for Our Injured Clients
If you want an experienced, hard working and successful law office with a strong support staff to assist you, it's so simple to reach out to our Ventura County and Los Angeles truck accident injury lawyers.
Here are some quick ways to Contact Us 24/7:
To contact our knowledgeable personal injury and wrongful death attorneys, please call on our toll-free number 1 866 Injury 2 or 866-465-8792 (after hours please press 1) or on 818-222-3400 (again after hours please press 1)
Just fill-in the details in our contact form and let us know about your Ventura County, CA truck, car or motorcycle injury or wrongful death case.
Send our Ventura truck accident injury lawyers an email at info@WalchLaw.com.
Besides a FREE consultation, we don't receive any fee unless You WIN!
We serve our clients with all our legal expertise and endeavor to recover top settlements from insurance companies. Further, we only receive a fee when we win!
There are so many procedural rules including California DMV rules, truck insurance policy rules and statute of limitations, so please do not wait and please contact us now.