Truck Accident in Temple City
Truck Accident Wrongful Death & Personal Injury Lawyers Temple City, California!
Temple City Personal Injury Lawyers with 45 Years of Experience and Better Than 98% Success Rate!
If you were injured in a Temple City, Los Angeles, Calif., truck or car collision, please read this: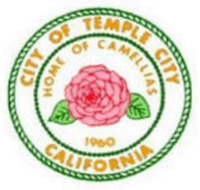 With experience of more than 45 years and thousands of injury claims successfully handled with over a 98% success rate in wrongful death and personal injury claims in Temple City, Los Angeles and all of California, we are a group of expert attorneys, serving in Temple City, California. Our Temple City truck accident lawyers strive for maximum monetary compensation and guide our clients through complex formalities and procedures, including time deadlines and the statute of limitations, involved in their pursuit of their injury claims. Our injury lawyers and law offices endeavor to live-up to our clients' expectations and assist them in the best way possible. Just call us now at 818-222-3400 or 1.866 INJURY 2 (after hours dial "1") for your FREE consultation and case evaluation.
What Our Wrongful Death & Injury Accident Lawyers Assist You With:
While our Temple City personal injury and wrongful death truck collision attorneys are caring and compassionate towards our clients, we make it a point to support victims and their families with:
Temple City Fatal Car Crashes and Road Traffic Accident Statistics for 2010
Fatal accident count: 2
Vehicles involved in fatal accidents: 3
Fatal accidents involving drunken persons: 0
Fatalities: 2
Persons involved in fatal accidents: 3
Pedestrians involved in fatal accidents: 1
Source: City-data
Vehicle Repairs: Vehicles are likely to bear huge damages in bad Temple City truck and car accidents. Mindful of this fact, our truck accident lawyers help our clients with vehicle repairs including towing, storage, free rental and repairs to the extent possible.
Medical Care: In many truck traffic road accidents, serious injuries are likely to occur. We assist our clients find and get to needed doctors and other medical experts. These medical experts provide necessary treatment without expecting payment until your case is resolved.
Cash Advances/Emergency Loans: Truck and car accidents can bear adversely on your financial state. Medical bills mount up and often earnings are reduced. Thus, we assist you in procuring emergency loans and advances, as appropriate.
Transportation to Doctor: We arrange medical visits for our clients and find transportation there and back as well for them.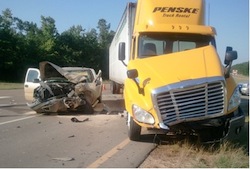 If you had a truck or car accident with an injury, contact us now for your FREE & CONFIDENTIAL personal injury consultation for Temple City, CA. Just click here to use our simple fill-in the blank form. Further, visit our lawyer profiles to know about the experience of our expert wrongful death attorneys. Further, know about the procedures and formalities involved in handling wrongful death claims. Look through our Truck Injury Accident Web Site and for specific advice about your particular truck accident injury or death case just call us now at 818-222-3400 or 1.866 INJURY 2 (after hours dial "1").
Remember, our consultation is absolutely FREE and on injury accident cases our lawyers work on a contingency basis. That means there is NO fee until you WIN and then the fee comes out of the recovery usually paid by the other parties' insurance company and not out of your own pocket!
About Temple City, California
Many truck accidents occur in Temple City, causing serious injuries and major property damage. A city located within Los Angeles County, California, Temple City has a total population of 35, 558 according to the 2010 US Census. Also, Temple City stretches across a total area of 4.0 square miles. Temple City forms a cluster of cities, which include Rosemead, San Marino, San Gabriel, Arcadia, and Monterey Park.
The annual Temple City Camellia Festival is celebrated in the city so Temple City is widely acclaimed as the "Home of Camellias." Additionally, the Saint Luke's Festival is celebrated as an annual event with great pomp and show. Similarly, the Harvest Hoedown & Craft Fair is conducted in Temple City Park. Further, the Performing Arts Pavilion entertains locals and visitors alike with popular summer concerts. Moreover, each October families in Temple City relish the Halloween Carnival as well.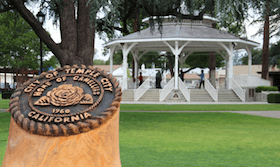 Some of the popular museums in and also around Temple City, Calif., are the Latino Museum of History, the Los Angeles County Museum of Art, the Natural History Museum of Los Angeles County, and the Los Angeles Children's Museum.
Some other places of tourist interests in and around Temple City are the Angeles National Forest, Santa Monica Mountains National Recreation Area, and the Los Padres National Forest.
Reasons to use Our Temple City Truck Accident Personal Injury & Wrongful Death Accident Lawyers
Here are some of our personal injury & wrongful death law offices' credits and accomplishments:
More than 45 years membership with the California State Bar.
Graduated UCLA School of Law, 1975.
Served in the position of Chairperson at Civil Litigation-Tort Section of Westwood Bar Association.
Graduated Phi Beta Kappa, which is the Oldest Academic Honor Society in the nation.
Recovered monetary settlements over $100,000,000.00.
Graduated UCLA Summa cum laude (with highest honors).
Awarded Personal Injury Law Firm of Year in 2011 and 2014.
Served in the position of Arbitrator at Los Angeles Superior Court.
Awarded Personal Injury Attorney of Year in 2010 and 2014.
Winning with a success rate of over 98% in our personal injury & wrongful death accident cases!
Our Truck Accident Lawyers Strive for Maximum Settlements and Justice for Our Injured Clients
It is easy to contact our Temple City and Los Angeles truck accident injury lawyers.
Here are some quick ways to Contact Us 24/7:
To contact our skilled wrongful death and injury attorneys, please call on our toll-free number 1 866 Injury 2 or 866-465-8792 or on 818-222-3400 (after hours please just press 1)
Just fill-in the details in our contact form and inform us about your Topanga, CA truck, motorcycle or car injury or wrongful death case.
Send an email at info@WalchLaw.com.
Besides a FREE consultation, we don't charge a penny until You WIN!
That's right – we want you to be able to the fight insurance companies and not just take whatever they may decide to give you so we only charge a fee and get paid if and when we win!