Truck Accident in Sun Valley
Sun Valley Truck Accident Personal Injury Lawyers You Can Trust!
We Are Truck Accident Personal Injury and Wrongful Death Claim Lawyers With Over 45 Years of Experience in Handling Personal Injury Claims in Sun Valley and Los Angeles!
If You Had a Truck Accident in Sun Valley, Read This: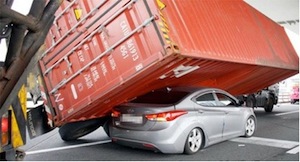 We are very experienced and reliable personal injury lawyers offering expert truck accident personal injury case advice and legal assistance in Sun Valley and throughout all of Los Angeles for about 45 years! We have successfully resolved thousands of truck, car, motorcycle and motor vehicle accident cases in Sun Valley, Los Angeles and California. Therefore, if you were injured in truck, car, motorcycle, or any other accident, or need support in a wrongful death claim of a loved one, relative or a family member in Sun Valley, California, you will need legal experience backing at every step. Contact us now by calling 818-222-3400 or 1.866 INJURY 2 for a completely FREE & CONFIDENTIAL CONSULTATION. Click here to reach us now 24/7 for a Sun Valley or Los Angeles truck accident injury case or wrongful death case consultation.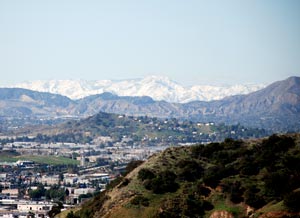 For information on our lawyers, their experience and success stories check our Client Testimonials, our record of Verdicts & Settlements and our Personal Injury Lawyer Profiles. If you are searching for more information about truck accident and what should be done, and also should not be done and said, in case of a truck accident injury or any other kind of personal injury, then you can find additional information on our Truck Accident Advice Page. And, of course, for much more specific information about your own Sun Valley truck or car accident, please call us now at 818-222-3400 or 1.866 INJURY 2 for your FREE consultation. In addition, we work on contingency fees which means there is NO fee until you WIN!
About Sun Valley, Los Angeles, California
Sun Valley is a neighborhood in the San Fernando Valley region of the city of Los Angeles, California. Sun Valley is known for its overall youthful population and moderate racial diversity. During the 1880s, the neighborhood was known as Roberts, after which it was referred as Roscoe in 1896. Sun Valley is bordered by Burbank on the southeast, Shadow Hills on the northeast, North Hollywood and Valley Glen on the south, Panorama City on the west, Pacoima, Hansen Dam and Lake View Terrace on the northwest.
Common Causes of Truck Accidents
Frequently referred as commercial vehicles, trucks are much heavier than passenger cars and sometimes even carry dangerous loads, such as flammable and hazardous materials, thereby causing major collisions and substantial damages and severe injuries. Truck accidents, due to their great size, weight and sometimes hazardous cargoes, are often much worse than small car and other vehicle collisions. Due to their substantial weight and momentum, truck related accidents may result in debilitating injuries and even deaths. If you are wondering what you should do if you were involved in a truck accident, collision, or any other car accident in Sun Valley, Los Angeles, or anywhere else in California, then there is one place you can find some of the best legal assistance. We offer aggressive and experienced legal representation, including help with the following: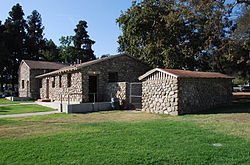 Property damage repair, replacement and rental cars,
Finding doctors and medical specialists,
Recovery of medical charges
Recovery of lost wages and income, and
Emergency advances
During your truck accident personal injury case or a wrongful death claim of a loved one.
Our Sun Valley Truck Accident Lawyers Proivde You With an Absolutely Free Case Evaluation and Confidential Case Consultation!
National Drunk Driving Statistics For 2013
Drunk driving costs the United States $132 billion a year
50 to 75 percent of convicted drunk drivers continue to drive on a suspended license
One in three people will be involved in an alcohol-related crash in their lifetime
About one-third of all drivers arrested or convicted of driving while intoxicated or driving under the influence of alcohol are repeat offenders
Source: MADD – Mothers Against Drunk Driving
California Distracted Driving Statistics for March 2013
For legal assistance in your truck accident personal injury case, or any other motor vehicle accident injury claim, contact our experienced personal injury lawyers and wrongful death accident attorneys now who can explain things to you in a FREE CASE EVALUATION AND CONSULTATION. There are many time deadlines and procedural rules, including those imposed by the California Department of Motor Vehicles (DMV) and insurance companies, especially in uninsured motorist (UM) claims, so please do NOT wait.
There Are Many Easy Ways To Contact Us:
To contact our experienced Sun Valley personal injury lawyers, please call on 818-222-3400 (after hours please press 1) or
Call us on our toll-free number 866 Injury 2 or 866-465-8792 (again after hours please press 1)
For our quick and easy consultation 24/7, simply use our contact us form and tell us about your truck accident or any other personal injury case.
You can even send us an email at info@WalchLaw.com.
There is NO charge for our initial consultation – It is absolutely FREE!
and
There is NO FEE until WE WIN!
We do NOT get paid until you do!