Truck Accident in South El Monte
Truck Accident Personal Injury and Wrongful Death Accident Lawyers and Law Offices South El Monte, California!
Need Experienced and Trusted Attorneys & Legal Experts With 45 Years Experience To Handle Your South El Monte, San Gabriel Valley Truck Accident and Personal Injury Claim?
If You Had A Truck, Car Or Motorcycle Accident In South El Monte, Please See This:
South El Monte truck accidents and crashes cause terrible injuries and property damage. We are a team of truck accident attorneys with over 45 years experience successfully resolving thousands of serious personal injury & wrongful death accident claims. Serving those injured in the city of South El Monte in the San Gabriel Valley of California, we have experience of more than 45 years, with a success rate above 98% and work extremely hard to help our clients get the best medical car, their truck or car fixed or replaced, and maximum settlements!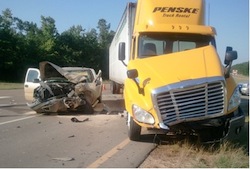 We are not interested in ordinary results; we work extremely hard to get our clients the beast results possible! We are extremely aggressive in our fight for maximum compensation, and we are equally compassionate and caring towards our clients. If you had a truck accident in South El Monte or anywhere in the San Gabriel Valley of L.A., please call us now at 1.866 INJURY 2 or 818.222.34900 (after hours, press "1") for your absolutely FREE case consultation and case evaluation. You can also email us by simply clicking here 24/7.
What Our South El Monte Truck Wrongful Death & Injury Lawyers Assist You With
In addition to catering to the legal needs of our clients, our South El Monte truck collision and car accident attorneys strive to help them and their families with:
South El Monte Fatal Car Crashes and Road Traffic Accident Statistics for 2013
Fatal accident count: 2
Vehicles involved in fatal accidents: 3
Fatal accidents involving drunken persons: 0
Fatalities: 2
Persons involved in fatal accidents: 3
Pedestrians involved in fatal accidents: 1
Source: City-data
Vehicle Repairs: Vehicles suffer huge damages in truck and car accidents, which call for the urgent need of repairs. Our team comes forth with the best possible help in this regard, including with towing, storage, repair, replacement, free rental vehicles and settlements.
Medical Care: Truck accidents can inflict serious injuries on the victim. Expert doctors and medical care should be immediately sought in such cases. We help our injured clients find doctors and medical specialists for our clients. These doctors and medical experts provide necessary treatment usually without expecting payment until your claim is resolved; thus our clients receive immediate medical care & treatment and need not worry about medical bills or even co-payments or deductibles.
Cash Advances/Emergency Loans: In many instances, South el Monte truck crashes and accidents can leave you in a dismal financial state. Mindful of the fact, we assist you in obtaining emergency loans and advances to help with expenses during this difficult time.
Transportation to Doctor: We help arrange medical visits for our clients and often can arrange for transportation to and from medical appointments, if needed, as well. If you need help with getting to and from your doctor or physical therapist, please let us know right away.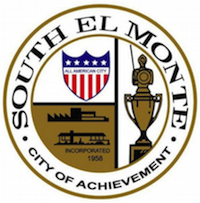 For more information about our truck accident injury lawyers, please visit our lawyer profiles to get more details concerning the experience and academic credentials of our legal experts. Further, understand the intricate procedure of handling personal injury claims. Look through our Truck Injury Accident Web Site; and for specific information about your South El Monte truck accident injury or wrongful death claim please call us now for your FREE case consultation.
Contact our truck lawyers and law offices 24/7 for expert legal assistance regarding wrongful death and injury claims in South El Monte, CA. Simply click here.
Reasons to Contact Our South El Monte Truck Accident and Wrongful Death Accident Lawyers
Here are some of our accident attorneys' accomplishments, awards and credentials: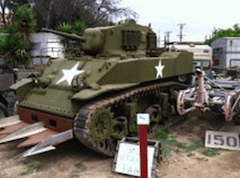 Graduated UCLA School of Law, 1975.
More than four decades membership in the California State Bar.
Awarded Personal Injury Law Firm of Year in 2011 and 2014.
Served in the position of Arbitrator at Los Angeles Superior Court.
Recovered monetary compensation over $100,000,000.00 for our personal injury & wrongful death accident clients.
Graduated UCLA Summa cum laude (with highest honors).
Awarded Personal Injury Attorney of Year in 2010 and 2014.
Graduated Phi Beta Kappa, which is the Oldest Academic Honor Society in the nation.
Served in the position of Chairperson at Civil Litigation-Tort Section of Westwood Bar Association.
Have a success rate of over 98% in handling thousands of wrongful death & personal injury cases over 45 years!
Truck Accidents in South El Monte, California
Many truck and personal injury collisions occur in South El Monte. Located in the San Gabriel Valley, California, the city of South El Monte has a population of 20,116, as per 2010 US Census. South El Monte stretches across a total area of 2.8 square miles.
Some of the popular tourist attractions in South El Monte, California include Legg Lake Park, Whittier Narrows Recreation Area, American Military Museum, and Progress Brewing, among others.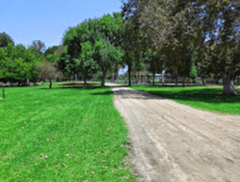 A few popular actors and actresses born in the city of South El Monte, Calif., include Glenn Corbett and Virginia Gilmore. Other notable residents of South El Monte have included Charles Wiggins, Rob Bottin, Scatman John, Don Hulett and Sam Rosen.
Some of the popular elementary schools in and around the city of South El Monte include New Temple Elementary School, Miramonte Elementary School, Loma Elementary School, Monte Vista Elementary School, Potrero Elementary School, and Dean L. Shively Elementary School, within the Valle Lindo School District, Mountain View School District and El Monte City School District.
Our South El Monte Truck Accident Lawyers Strive for Maximum Settlements and Justice for Our Injured Clients and Families of Thoise Killed in Truck Accidents With Wrongful Death Accident Injury Cases
If you were injured or a family member killed with a wrongful death accident claim, here are some quick and very ways to Contact Us for a FREE consultation: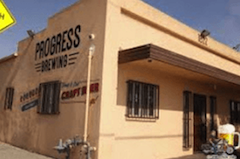 To contact our expert wrongful death and injury attorneys, please call on our toll-free number 1 866 Injury 2 or 866-465-8792 (after hours please press 1) or on 818-222-3400 (again after hours please press 1)
For a FREE & CONFIDENTAL consultation, just fill-out our contact form and let us know about your South El Monte, CA personal injury or wrongful death case.
Send an email at info@WalchLaw.com.
Besides a FREE consultation, we don't charge a penny until You WIN!
We provide FREE consultations and we work on a contingency fee which means NO fee until you WIN!