Truck Accident in San Gabriel Valley
Truck Accident Personal Injury & Wrongful Death Attorneys for San Gabriel Valley, California!
Experienced and Reliable Lawyers and Law Offices To Handle Your Personal Injury or Wrongful Death Claim for San Gabriel?
If you or a loved one were injured in an accident, please read this: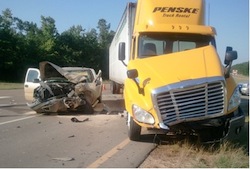 Truck accidents in San Gabriel Valley cause serious injuries, sometimes even deaths with wrongful death accident claims, and substantial property damage. Our truck accident lawyers have more than 45 years of experience under our belt and have handled truck accident personal injury and wrongful death claims in the San Gabriel Valley, Los Angeles and California. A team of trusted lawyers and legal experts, we serve San Gabriel Valley and commit ourselves to defend the rights of our clients in the best way possible while seeking to recover maximum compensation for their injuries and all damages. If you were injured in a San Gabriel Valley truck, car or motorcycle accident, we have over 45 years experience and have resolved thousands of injury and wrongful death accident cases – so please call us now at 818-222-3400 or 1.866 INJURY 2 (after hours dial "1") or simply click here to contact us 24/7 so we can help you now to comply with time deadlines and the sometimes complex procedural rules of insurance companies in truck collision claims. And remember, we provide FREE consultations and NEVER give a statement without your attorneys guidance!
For help with a truck accident injury or wrongful death claim for a family member, here are some of our accomplishments and reasons to call us now:
A four-decade-long membership with the California State Bar.
A success rate of over 98%!
Attended UCLA School of Law; graduated in 1975.
Held the position of Arbitrator at Los Angeles Superior Court.
Awarded Personal Injury Attorney of Years 2010 and 2014.
Graduated Phi Beta Kappa from UCLA, which is the Oldest Academic Honor Society in the United States.
Obtained monetary settlements over $100,000,000.00 and continuing.
Graduated UCLA Summa cum laude (with highest honors).
Awarded Personal Injury Law Firm of Years 2011 and 2014.
Held the position of Chairperson at Civil Litigation-Tort Section of the Westwood Bar Association.
For more information, please visit our Lawyer Profile Pages
To see what our clients and others have to say, please visit our Testimonial Pages.
What Our San Gabriel Valley Truck Accident Lawyers Assist You With
Besides committing to the legal needs of clients and using our vast experience and skills to obtain the maximum settlement for our clients, we endeavor to assist victims and their families with each of the following as needed by our injured clients: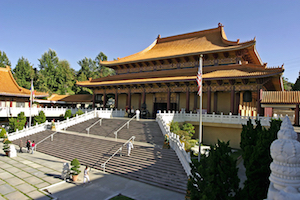 Vehicle Repairs: In many instances, traffic collisions render your vehicle non-drivable. Our accident attorneys and law offices will assist you with your vehicle repairs in the best way possible, including help with towing, storage, repair and/or replacement..
Medical Care: Medical care is essential in case of truck, auto and other accidents. Besides basic medical care, certain medications, physical therapy and medical procedures, including CTs and MRIs, are also needed for accident victims. We help find the medical specialists, including orthopedic doctors, neurologists, psychologists, dentists and others, who deliver the necessary treatments and often will wait for the payment until your claims are resolved.
Cash Advances/Emergency Loans: Car or truck accidents can be damaging to your sound financial state. In such situations, we assist you in procuring cash advances or emergency loans.
Transportation to Doctor: We help arrange medical appointments for you and assist you with transportation to doctors as needed.
So if you were injured in a truck, car, motorcycle or other personal injury accident in San Gabriel Valley, Los Angeles or anywhere in California, just call us now at 818-222-3400 or 1.866 INJURY 2 or simply click here 24/7 for a FREE consultation and for help. We also work on contingency fees so there is NO fee paid until your case is won!
Further, read our lawyer profiles to know about our trusted wrongful death attorneys, In case you want to learn about the sometimes complex process of truck accident claims, look through our Truck Injury Accident Web Site and call us now for help with your own particular truck or car accident case. Remember, the consultation is FREE and there is NO fee until you WIN!
About San Gabriel Valley, Los Angfles, California
Truck accidents cause serious injuries in the San Gabriel Valley. One of the principal valleys of Southern California, San Gabriel Valley lies to the east of the city of Los Angeles. The San Gabriel Valley has more than two (2) million residents (http://www.sgvcog.org/#!about/cu4s). Further, the San Gabriel Valley stretches across a total area of roughly 200 square miles. The neighboring regions of the valley feature Puente Hills to the south, San Jose Hills and Chino Hills to the east, Crescenta Valley and San Fernando Valley, farther to the northwest, San Rafael Hills to the west, and the San Gabriel Mountains on the north.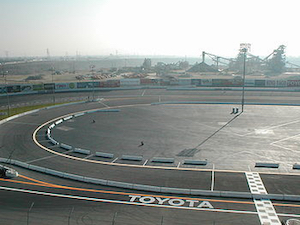 The San Gabriel Valley is coined after the San Gabriel River, which runs southward through the center of the valley. The San Gabriel Valley holds the annual Tournament of Roses Parade, the live proceedings of this world famous event are televised on New Year's Day from Pasadena. Besides this, the Rose Bowl game, which sometimes hosts the college national championship football game, is conducted after the parade, and this bowl game is also televised live.
The major freeways serving the San Gabriel Valley are the Pomona Freeway (State Route 60), the Foothill Freeway (State Route 210) and Interstate 210 (California)), the San Bernardino Freeway (Interstate 10), the Orange Freeway (State Route 57), the Ventura Freeway (State Route 134/ sometimes also called the 101 Freeway), the San Gabriel River Freeway (Interstate 605), the Long Beach Freeway (Interstate 710), and the Pasadena Freeway (State Route 110)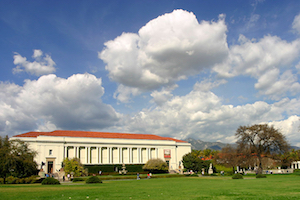 The major attractions in the San Gabriel Valley are the Norton Simon Museum in Pasadena, Pio Pico State Historic Park in Whittier, Hsi Lai Temple in Hacienda Heights, Westfield Santa Anita, the largest mall in San Gabriel Valley, in Arcadia. Mission San Gabriel Arcángel in San Gabriel, Huntington Library and Botanical Gardens in San Marino, Raging Waters in San Dimas, Toyota Speedway at Irwindale, Rancho Santa Ana Botanic Garden in Claremont, Descanso Gardens in La Cañada Flintridge, and Galster Wilderness Park in West Covina.
Some of the major celebrities who were either born or resided in San Gabriel Valley include Phil Hendrie, Richard de Mille, Jason Giambi, Gary Roenicke, Tony Robbins, Richard Beebe, Lisa Kudrow, Mike Chandler, Arabella Huntington, Sophia Bush, Judy Chu, Jeremy Giambi, Michael Smith and Theodore Parker Lukens.
We Strive for Maximum Settlements and Justice for Our San Gabriel Valley and Los Angeles Clients Who Were Injured in Truck and Car Accidents
If you were injured or a loved one killed with a wrongful death accident in San Gabriel Valley, Los Angeles, California, there are many reasons and easy ways to Contact Us:
To reach out to our expert San Gabriel Valley personal injury attorneys, please call on our toll-free number 1 866 Injury 2 or 866-465-8792 (after hours please press 1) or on 818-222-3400 (again after hours please press 1);
For a quick FREE consultation, fill-out the details in our contact us form and let us know about your San Gabriel Valley, CA truck accident or any other injury claim; and.
Send us an email anytime at info@WalchLaw.com.
Besides our FREE consultation, we work on a contingency fee which means that we don't charge anything for truck, car and motorcycle accident claims until You WIN!
FREE CONSULTATIONS – NO FEE PROMISE UNTIL YOU WIN!!!