Truck Accident in San Dimas
San Dimas, California Truck Accident Personal Injury Lawyers – More Than 45 Years of Experience You Can Trust!
Your Search for an Aggressive Yet Compassionate Truck, Car & Motorcycle Accident Personal Injury Attorney Ends Here!
Please Read This if You Had a Truck or Other Injury Accident in San Dimas, Los Angeles or Anywhere in California: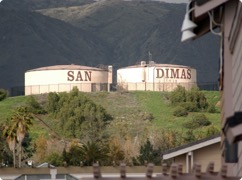 If you have been a victim of a disastrous truck crash, car accident, motorcycle accident or any other type of accident in San Dimas, CA, do not hesitate to call us now at 818-222-3400 or 1.866 INJURY 2 or contact us for the best legal representation in your personal injury case. We offer our legal assistance to families and loved ones of those killed in a fatal truck or car accident that was caused due to a negligent and careless driver behind the wheel who may have what is called a wrongful death accident claim. Please contact us now 24/7 for expert legal consultation from our experienced personal injury lawyers and legal team for a completely FREE & CONFIDENTIAL CONSULTATION & CASE EVALUATION.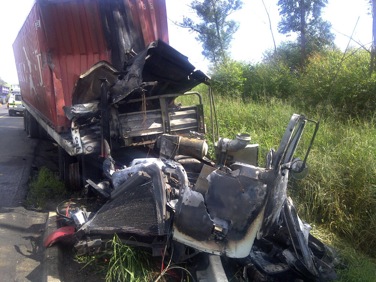 Click here to reach us for an initial CONFIDENTIAL discussion and consultation on your personal injury case or wrongful death claim. For more details on our experienced personal injury lawyers, check our lawyer profiles. Check out our Truck Injury Accident Web Site to learn more about the truck accident injury claims process. And call us now for specific advice about your particular case.
About San Dimas, CA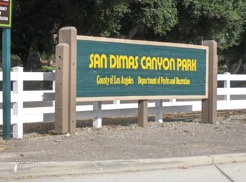 San Dimas is a suburb of Los Angeles nestled along the foothills of the San Gabriel Mountains. Based on the U.S. 2010 Census, the population of San Dimas was 33,371. San Dimas is the Spanish name for Saint Dimas and forms its origins from San Dimas Canyon in the San Gabriel Mountains, which is above the northern section of present-day San Dimas.
Choose Our Trusted Personal Injury and Wrongful Death Lawyers to Handle Your Claim to Increase Your Chances to Settle and Avoid Trial
2012 Fatal Crashes and Road Traffic Accidents in San Dimas, California
Fatal accident count: 1
Vehicles involved in fatal accidents: 2
Fatal accidents involving drunken persons: 0
Fatalities: 1
Persons involved in fatal accidents: 2
Pedestrians involved in fatal accidents: 0
Read more: City-Data
More than 45 years experience in successfully settling and resolving thousands of truck accident and other personal injury cases in San Dimas, Los Angeles and all around California.
Over 98% success rate
Over $100,000,000.00 recovered
Our entire personal injury & wrongful death law offices and lawyers concentrate in handling Personal Injury and Wrongful Death Accident Cases
Graduated UCLA Summa cum laude (with highest honors) and Phi Beta Kappa (Nation's Oldest Academic Honor Society)
FREE & CONFIDENTIAL case consultation – and NO fee until you win!
We Will Empower You to Get Maximum Compensation for Your Truck & Car Accident Losses
Tell us about your case details and we will make sure you not only get the maximum compensation for physical losses, pain and emotional turmoil, but also offer assistance to understand the complicated legal process and formalities pertaining to your case and to assist with obtain expert medical care on a lien basis which means you do NOT have to pay, even a co-payment, until your claim is resolved. Get in touch with our experienced personal injury lawyers: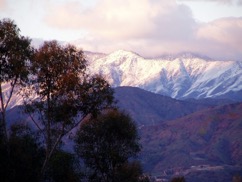 To contact our trusted personal injury lawyers, please call on 818-222-3400 (after hours please press 1) or
Also call us on our toll-free number 866 Injury 2 or 866-465-8792 (again, after hours, simply please press 1)
Click here, to use our 24/7 quick and easy contact us form and tell us about your truck accident or other personal injury case.
You can even send us an email at info@WalchLaw.com.
We Will Help You Resolve Your Truck, Auto or Motorcycle Accident Case In San Dimas, CA.
We work on contingency fees basis for truck accident personal injury claims. This means, there is NO legal fee charged unless and until we win your accident case and recover maximum compensation for your losses or other things of value.
FREE & CONFIDENTIAL CONSULTATION and WE CHARGE NO FEE UNTIL YOU WIN!