Truck Accident in Rowland Heights
Truck Accident Personal Injury & Wrongful Death Lawyers for Rowland Heights, California – Experienced & Trusted Legal Experts!
Need Very Experienced Attorneys To Handle Your Personal Injury Or Wrongful Death Claim?
If you were injured in Rowland Heights, San Gabriel Valley or anywhere in Los Angeles, please see this: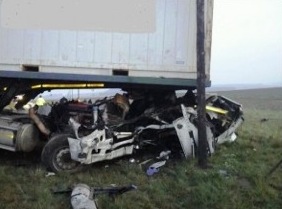 Rowland Heights truck, car and motorcycle accidents can cause very serious injuries, sometimes resulting in deaths with wrongful death claims. Often there is significant property damage, sometimes a total loss requiring a rental car and total loss settlement and replacement. Our team of very experienced personal injury accident lawyers can help you with this now. Possessing legal skills and an extensive experience of over 45 years in concentrating on personal injury and wrongful death claims, we are a team of lawyers handling cases for Rowland Heights, San Gabriel Valley and all of Los Angeles. Known to pursue our cases with strong and powerful commitment, our injury accident lawyers and legal staff go all the way to ensure that our clients receive medical care and maximum settlements for their claims. Besides being aggressive towards insurance companies, we are caring and sympathetic towards our clients, who have suffered injuries and maybe even lost their loved ones in truck and car accidents. Further, we work hard to simplify complex legal procedures and formalities for our clients to better understand the process to win their cases.
Please call us now at 1.866 INJURY 2 or at 1.818-222-3400 (after hours dial "1") or simply click here to reach us 24/7. Reach out to us now for trusted legal assistance. We are here to help YOU! And with personal injury & wrongful death attorneys the consultation is absolutely FREE; and if we take your case we work on contingency fees. That means we do not get paid until we win and our fee comes out of the recovery paid by the insurance company – not out of your pocket!
What Our Injury & Wrongful Death Lawyers Assist You With
Besides handling the legal needs of our clients at the personal level, our injury accident attorneys go out of the way to help out victims and their loved ones with the following:
Vehicle Repairs: If your vehicle needs repairs or replacement following an accident, we provide immediate assistance. We often can arrange immediate towing, rental car and fast settlement to help you in this regard.
Medical Care: An accident calls for an urgent need of medical assistance. We procure medical experts for our clients to administer the necessary treatment and oversee the recovery process, without receiving anything until your case is resolved. Apart from this, we also assist you with getting MRIs, CTs, and other such procedures, and medications, without paying anything until your claim is resolved.
Transportation: Do you need help getting to the doctor? Just let us know as we usually can arrange transportation for our clients!
Cash Advances/Emergency Loans: Dealing with an accidental injury can be a financially challenging matter and loss of income can make it even worse. Aware of these facts, we assist our clients with getting a loan or a cash advance when needed.
Click here to reach us for a FREE consultation on any injury or wrongful death truck accident claims in Rowland Heights, San Gabriel Valley or anywhere else in Los Angeles, California. For further details concerning our trusted legal experts, check our lawyer profiles. Also, get an insight into how to handle truck accident injury cases by reading our Truck Injury Accident Web Site to understand the truck accident injury claims process; and for more specific advice about your own case please call us now at 1.866 INJURY 2 or at 1.818-222-3400 (after hours dial "1").
Why Choose Our Injury Accident Lawyers for a Rowland Heights Truck, Car or Motorcycle Accident
Vast experience of more than 45 years in dealing with personal injury and wrongful death claims.
Held the position of Chairperson at the Civil Litigation-Tort Section of Westwood Bar Association.
Our attorneys have settled and resolved our clients' cases with a success rate of over 98%.
Held the position of Arbitrator at the Los Angeles Superior Court.
Went to UCLA School of Law, 1972-1975.
Recovered more than $100,000,000.00 as compensatory damages for our clients.
Awarded Personal Injury Law Firm of Years 2011 and 2014.
Conferred honor of Personal Injury Attorney of Years 2010 and 2014.
Attended Phi Beta Kappa, which is the Oldest Academic Honor Society in the nation.
Attended UCLA and graduated Summa cum laude (with highest honors).
Long-standing membership with the California State Bar for more than 45 years
About Rowland Heights, California
Many truck accidents occur each year in Rowland Heights. Located in and below the Puente Hills in the San Gabriel Valley, in Los Angeles County, California, a population of 48,993 resides in this unincorporated community of Rowland Heights, according to 2010 US Census. The community of Rowland Heights covers a total area of 13.082 square miles. Unlike an incorporated city, Rowland Heights is an unincorporated community and therefore depends on County of Los Angeles representation (County Board of Supervisors) for many of its public services.

The main Rowland Heights Metro Bus Terminal is in El Monte, from where Foothill Transit and the Metro make a run throughout the Valley. Apart from this, the Metrolink commuter train runs east towards San Bernardino and west towards Downtown Los Angeles. Besides this service, some cities in the San Gabriel Valley, like West Covina and Monterey Park, run their own in-city transportation.
The major freeways where truck collisions occur in the San Gabriel Valley include the Foothill Freeway (I-210), San Bernardino Freeway (Interstate 10), Long Beach Freeway (I-710), and the San Gabriel River Freeway (I-605). Apart from this, some of the prominent state highways are the Pasadena Freeway (State Route 110), Pomona Freeway (State Route 60), Orange Freeway (State Route 57), and the Ventura Freeway (State Route 134).

Our Injury Accident Lawyers aim for Maximum Compensation for Damages Suffered by Our Injured Our Clients
If you were hurt or a family member killed with a wrongful death accident clam in or near Rowland Heights, here are some quick and easy ways to Contact Us for your FREE consultation and case evaluation for your truck, car or motorcycle accident or wrongful death claim:
To get in touch with our trusted Rowland Heights personal injury & wrongful death lawyers, please call on our toll-free number 1 866 Injury 2 or 866-465-8792 (after hours please press 1) or on 818-222-3400 (again after hours please press 1)
For quick legal counseling 24/7, fill the details in our contact us form and let us know about your Rowland Heights, CA truck accident injury.
Send us an email at info@WalchLaw.com.
Our consultation is FREE and there is No FEE Until You WIN!