Truck Accident in Riverside
Riverside Truck Accident Injury Lawyer – More Than Three Decades of Litigation Expertise You Can Trust!
Are you looking for a Truck or Car Accident Injury Lawyer in Riverside?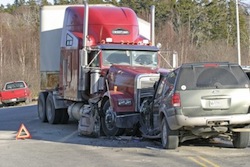 Among the accidents occurring every day on American roads, those involving trucks are usually the most devastating. Although they represent only a small portion of the overall road accidents, the consequence can be extremely distressing. Thus, if you or your loved one has been hurt in a truck or car accident in Riverside, or if you have a wrongful death claim due to the death of a family member in Riverside or anywhere in California, you may wish to hire a knowledgeable, experienced truck accident injury lawyer, who can help you pursue your rights and best represent and protect your interests.
The Law Office of Gary K. Walch, A law Corporation, has more than 45 years of experience in resolving a number of car accidents, personal injury and wrongful death cases throughout Los Angeles, the San Fernando Valley, Ventura, Riverside, San Bernardino and all of California.
Our team of truck accident injury attorneys ensures that the client receives effective representation and proper administration of justice under all circumstances. Upholding strong ethical values and professional standards, we have successfully obtained thousands of settlements on behalf of our clients.
Experience You Can Trust
We are considered among the leading car accident lawyers and legal staff due to the following reasons: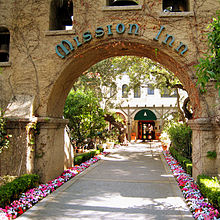 Vast experience in resolving thousands of car accidents, personal injuries inflicted and wrongful death cases throughout Los Angeles, the San Fernando Valley, Ventura, Riverside, San Bernardino and all of California.
Success rate in excess of 98%.
Over $100,000,000.00 recovered.
Immediate medical care, property damage repair and settlement, loan cars, monetary advances, medications, prescriptions, etc.
Personal Injury Attorney of Year 2010**
Personal Injury Law Firm of Year 2011**
Things to do After a Truck Accident
Being involved in a truck accident can be particularly overwhelming and more so when you are scared or injured. The following steps should be taken as soon as you encounter a situation like this:
Seek Immediate Medical Attention: At times, certain internal injuries can go undetected with catastrophic results. Thus, soon after an accident, you should seek a prompt medical examination.
Preserve Evidence: After a truck crash, if your condition permits, ensure that you preserve not only your medical condition, but also of what happened on the scene. In case you're unable to take photos, insist the police take crash-scene photos, before the site is cleared.
Preserve Your Vehicle: You should preserve your vehicle until you get in touch with a personal injury truck accident lawyer. This is essential for preserving facts that may have contributed to any serious injuries.
Immediately Contact A Reputed Truck or Car Accident Injury Lawyer: Trucking companies and their insurance companies have an experienced team of investigators, adjusters and attorneys who specialize in truck accidents to limit your compensation on damages. It is therefore essential that you level the field and immediately contact an experienced personal injury attorney who can represent you well.
Call Us now for a Free Consultation
To learn more about how we can assist you further, please feel free to call us 1-866-INJURY 2 or 866-465-8792 or 818-222-3400 (after hours, press 1) for a FREE, no-obligation consultation or you can email us at info@WalchLaw.com or just use our easy contact form to tell us about your case.
The consultation is FREE and with our personal injury lawyers there is NO fee until you WIN!