Truck Accident in Reseda
Reseda Truck Accident Injury Lawyers With Over 45 Years of Experience
Do You Need Assistance in a Personal Injury Claim or Wrongful Death Claim of a Loved One You Lost in a Fatal Truck Accident in Reseda, Los Angeles, CA?
If you had a truck or car accident in Reseda, Los Angeles or California, read this: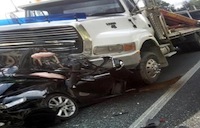 Truck collisions can be devastating. Large heavy trucks with their great momentum crashing into cars, motorcycles and other smaller vehicles, causing devastating injuries with huge hospital and other medical charges, loss of earnings and property damage. Contact our very experienced truck accident personal injury lawyers 24/7 who look after every detail pertaining to your personal injury case or wrongful death claim. We are diligent professionals with more than 45 years of experience in handling truck, car, motorcycle, bicycle, pedestrian and other accident injury cases and wrongful death claims. Our lawyers work hard to try to take away all hassles from time-consuming and daunting legal formalities, allowing you to focus on recuperating from the injury sustained or cope with the loss of a loved one.
Visit our home page and our lawyer profiles page to know more about our Reseda, CA truck accident personal injury attorneys and law firm. You can contact us directly for a FREE PERSONAL INJURY CASE EVALUATION AND CONSULTATION. You can even get quick general truck accident advice on our Truck Accident Injury Advice Section. For more specific advice about your own particular truck or car accident, please call us now at 818-222-3400 or 1.866 INJURY 2.
About Reseda, Los Angeles, California
In the San Fernando Valley of Los Angeles, Reseda is a neighborhood with a total population of 74,363, according to the 2010 U.S. Census. The Reseda community was incorporated in 1912 and its central business district started in 1915. For many years, the neighborhood was dedicated to agriculture but has since become an urban community with restaurants, stores and parks.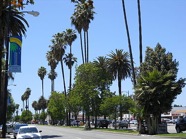 Today, Reseda, CA has around fifteen (15) schools, five (5) private schools, public parks, a senior center, and a regional branch library. Different areas of the Reseda community have been used in several motion pictures and television productions. Notable people and celebrities from this neighborhood include actor Martin Donovan; Los Angeles City Council member, Donald D. Lorenzen; racing driver Jim Robinson; professional boxer, Zachary "Kid Yamaka" Wohlman; and "Scruffers".
Our Personal Injury & Wrongful Death Truck Accident Lawyers Are Here to Help You Win!
Our reliable, aggressive yet sympathetic and compassionate lawyers are qualified and experienced in successfully resolving some of the toughest and the most complex truck accident and other personal injury cases and wrongful death claims and acquiring maximum compensation for your injuries, damages and personal losses. Our credentials and experience include the following: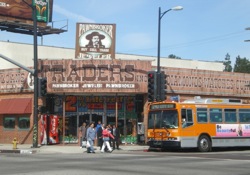 We have recovered more than $100,000,000.00 for our clients.
We provide immediate help with medical care and specialists, property damage repair and settlement, advances, medications, prescriptions, etc
We have proudly received many awards and titles, including:

Personal Injury Attorney of Years 2010 and 2014
Personal Injury Law Firm of Years 2011 and 2014

And we were chosen Top Lawyers In California (Highest in Ethical Standards & Professional Excellence)
For more information about our Reseda truck accident injury lawyers and law offices, please see our Verdicts & Settlements and our home page.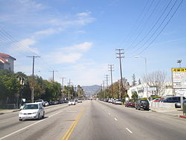 Contact Us now for a Free Case Consultation and/or Evaluation
We can assist you in protecting your rights and comply with required time deadlines and other rules of the California DMV and truck insurers:
Please call us at 818-222-3400 (after hours please dial 1) or
Feel free to talk to our lawyers at our toll-free number 866 Injury 2 or 866-465-8792 (again, after hours, please dial 1)

Abandoned Reseda Theatre, Reseda, California

For a quick and easy way to reach us, fill out our contact us form 24/7 and tell us all about your truck accident personal injury case or other accident claims in Reseda, Los Angeles or anywhere in California. Our legal experts will get back to you at the earliest possible time or when you request.
You can even send us an email at info@WalchLaw.com.
We Don't Charge For Our Initial Consultation – it is ABSOLUTELY FREE!
And on truck and other accident injury claims we work on a contingency fee which means we do NOT charge a fee until you WIN!!!