Truck Accident in Redondo Beach
Truck Accident Personal Injury & Wrongful Death Accident Lawyers For Redondo Beach, California!
Need Experienced Attorneys and Legal Professionals to Handle Your Redondo Beach, Los Angeles, Calif. Personal Injury or Wrongful Death Claim?
If you were injured in Redondo Beach, please see this:
Redondo Beach Fatal Car Crashes and Road Traffic Accident Statistics for 2013
Fatal accident count: 2
Vehicles involved in fatal accidents: 3
Fatal accidents involving drunken persons: 0
Fatalities: 2
Persons involved in fatal accidents: 4
Pedestrians involved in fatal accidents: 0
Source: City Data
Redondo Beach truck accidents can cause very serious injuries, major property damage and sometimes even death resulting in a wrongful death claim. We are a team of accomplished and experienced lawyers and legal experts concentrating in personal injury and wrongful death claims for 45 years. We have successfully resolved thousands of injury and wrongful death claims and we would be happy to give you a FREE consultation if you call us at 866 INJURY 2 or 818-222-3400 (after hours, press "1") or just click here to contact us 24/7.
We immediately help you with medical care and property damage claims. We strive to attain maximum compensation for our clients and are extremely aggressive in the pursuit of our clients' claims while providing maximum compassion to our clients. We are truly very caring and sympathetic towards our clients and will guide you every step of the way.
Information About Our Redondo Beach Truck Accident Injury Lawyers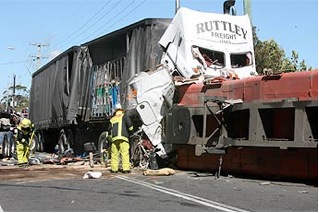 Click here to contact us 24/7 for a FREE truck accident case or wrongful death case consultation and evaluation. For more details about our trusted accident lawyers, check our lawyer profiles. Please also review some of our many Testimonials. And please also see out our Truck Injury Accident Web Site to get an insight into the general truck accident injury claims process; and simply call us now at 866 INJURY 2 or 818-222-3400 for specific guidance about your own injury accident case.
How Can Our Personal Injury & Worngufl Death Lawyers Help You if You Or Someone You Care About had an Injury Accident in or Near Redondo Beach, Los Angeles and California?
Besides committing ourselves to resolving our clients' legal needs and objectives, our truck accident injury lawyers assist car and truck accident victims and their families with: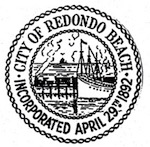 Medical Care: An injury accident signals a pressing call for medical care. We shall find you doctors and other medical experts to handle your injury and treatment and to supervise your recovery process, without any payment until your case is resolved. Additionally, we assist you to receive MRIs, CTs, medications and prescriptions, and other medical procedures without paying anything until your case is resolved.
Vehicle Repairs: In case your vehicle has been damaged after an accident and needs fixing, we can assist you with that as well.
Transportation: Need transportation to your doctor? Just let us know and we usually can take care of that for you, too!
Cash Advances/Emergency Loans: An accident can turn out to be a very costly affair and loss of income can aggravate that matter. Mindful of the fact, we often can assist our clients in getting a loan or cash advance.
Here are some of our credentials and accomplishments:
Experience of more than 45 years in handling personal injury & wrongful death accident cases with a success rate of more than 98% in our law practice years.
Served as the chairperson of the Civil Litigation-Tort Section of Westwood Bar Association.
We have obtained monetary compensation of more than $100,000,000.00 for our clients.
Graduated UCLA Summa cum laude (with highest honors) and Phi Beta Kappa (Nation's Oldest Academic Honor Society).
Conferred Personal Injury Law Firm of Years 2011 and 2014.
Member in good standing for 40 years with the California State Bar.
Served as the Arbitrator at Los Angeles Superior Court.
Conferred Personal Injury Attorney of Years 2010 and 2014.
Attended UCLA School of Law, 1972-1975.
About Redondo Beach, Los Angeles, California
If you were injured in Redondo Beach, we can help you. Counted among the three beach cities in Los Angeles County, Redondo Beach is located in the South Bay region of the greater Los Angeles area of California. Redondo Beach is just seven (7) miles south of Los Angeles International Airport and just twenty (20) miles from downtown Los Angeles.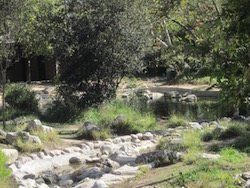 Renowned as a "charter city", Redondo Beach runs under a council-manager form of government. Further, Redondo Beach is home to various shopping destinations, including the Galleria at South Bay and the Riviera Village, lying at the east end and the south end of the city, respectively. The Sandy Beach and Municipal Pier are counted among its major attractions. Also, the top employers of the city of Redondo Beach include Northrop Grumman, Redondo Beach Unified School District (RBUSD), Nordstroms, Beach Cities Health District, The Cheesecake Factory, and DHL Global Forwarding, to name a few.
Redondo Beach has a population of 66,748, according to 2010 US Census. Further, the city of Redondo Beach stretches across a total area of 6.2 square miles. The people, activities and neighborhoods of its sister cities (i.e., Hermosa Beach and Manhattan Beach) all interrelate with the Redondo Beach lifestyle.
Many famous folks have resided in Redondo Beach. Amy Lee White, 1984 Olympics silver medalist swimmer, and Edwin Mattison McMillan, atomic scientist and Nobel Prize winner, were born in Redondo Beach, California. Moreover, actress Demi Moore, an American actress, attended Redondo Union High School. Shannon Brown, a professional basketball player, resides in Redondo Beach, California.
Our Redondo Beach and Los Angeles Attorneys and Legal Team Strive for Maximum Settlement Recoveries and Justice for Our Clients
To get your FREE case consultation and evaluation, here are some quick & easy ways to Contact Us: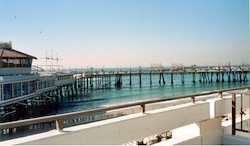 To reach out our experienced personal injury lawyers, please call on our toll-free number 1 866 Injury 2 or 866-465-8792 (after hours please press 1) or on 818-222-3400 (again after hours please press 1)
For our quick and easy consultation, fill out the details in our contact us form and let our accident attorneys know about your Redondo Beach, CA truck accident or other injury accident claim.
You can even send us an email at info@WalchLaw.com.
Our consultation is absolutely FREE and we work on contingency fees on accident injury claims which means that there is NO Fee until You WIN! Our fee comes out of the recovery paid by the insurance company and not out of your wallet!