Truck Accident In Rancho Palos Verdes
RANCHO PALOS VERDES (RVP), LOS ANGELES, CALIFORNIA TRUCK ACCIDENT PERSONAL INJURY AND WRONGFUL DEATH LAWYERS!We Are Aggressive Truck Accident Injury Lawyers With Over 40 Years Of Experience to Help You!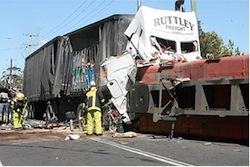 2013 Fatal Crashes and Road Traffic Accidents in Rancho Palos Verdes, California
Fatal accident count: 1
Vehicles involved in fatal accidents: 4
Fatal accidents involving drunken persons: 1
Fatalities: 1
Persons involved in fatal accidents: 1
Pedestrians involved in fatal accidents: 1
Source: City-Data
If you or someone you care about had a truck accident in Rancho Palos Verdes, read this: After a truck or car accident and during a personal injury claim, various issues may arise pertaining to the claim, from managing legal formalities with the California DMV and various insurers to coping with injuries, medical care, hospital bills, damage to property and loss of income, and even the tragic loss of a loved one leading to a wrongful death accident claim. Contact us 24/7 for expert legal assistance in Rancho Palos Verdes, CA during your truck accident personal injury case. Our personal injury lawyers offer legal assistance to those injured in truck, car, motorcycle, bicycle and other types of personal injury accidents and even to families fighting a wrongful death accident claim of a loved one who died in a truck accident.
Know more about your rights and our truck accident injury and wrongful death claim lawyers by visiting our home page. For information on our lawyers, their experience and success stories check our Client Testimonials, our record of Verdicts & Settlements and our Personal Injury Lawyer Profiles. Find more information on our Truck Accident Website for details on how to deal with the situation when you or a loved one is involved in a truck collision or car crash in Rancho Palos Verdes, CA. And for more specific information about your particular case, call us for a FREE & CONFIDENTIAL case consultation & evaluation at 1.866 INJURY 2 or 818.222.3400
ABOUT RANCHO PALOS VERDES (RVP), LOS ANGELES, CA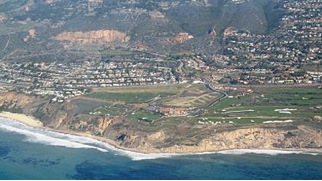 An affluent suburb of and city in Los Angeles county, Rancho Palos Verdes is known for large open lands and wide expansive views of the Pacific Ocean. Rancho Palos Verdes is Spanish for "Ranch of Green Trees or Ranch of Sticks". Rancho Palos Verdes (RPV) was incorporated on September 7, 1973. Rolling Hills, Wilmington, Lomita, Palos Verdes Estates, Torrance and Carson border RPV. The most notable geographic features of the city of Rancho Palos Verdes include the Palos Verdes Hills and cliffs, with grand vistas of the Pacific Ocean and of nearby Santa Catalina Island. According to the U.S. 2010 Census, the total population of Rancho Palos Verdes was 41,643.
Trust Our Experienced Personal Injury Lawyers to Handle Any Truck Accident Injury Claim in Rancho Palos Verdes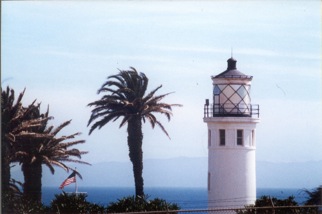 We possess 40 years of experience in successfully resolved thousands of truck, car, motorcycle and bicycle accident personal injury cases, wrongful death claims and other personal injury cases in Rancho Palos Verdes, Los Angeles and all throughout California. Our credentials include the following:
We have had more than 95% success rate.
Our personal injury lawyers have recovered more than $75,000,000.00 for our clients.
Our entire personal injury law firm concentrates in dealing with Personal Injury and Wrongful Death Claims – not divorces or similar unrelated matters.
Our respected lawyers have graduated from major universities such as UCLA Summa cum laude (with highest honors) and Phi Beta Kappa (Nation's Oldest Academic Honor Society).

Popular Surfing Spot, Rancho Palos Verdes, CA

For more information, please visit our Testimonial Pages and Verdicts & Settlements
FREE TRUCK ACCIDENT CASE CONSULTATION & EVALUATION - NO FEE UNTIL YOU WIN!
To learn more about how we can assist you in personal injury claim, and what you need to do to protect your rights and timely compliance with other procedural rules from the California DMV and insurance companies, contact us now. Its easy:
Please call us at 818.222.3400 (after hours please dial 1) or
Call us on our toll-free number 866 Injury 2 or 866.465.8792 (again, after hours, please dial 1)
Contact us 24/7 – its quick and easy. Fill-out the details of your truck accident or other personal injury case in Rancho Palos Verdes, CA and our experts will get back to you in not time.

Official seal of the city of Rancho Palos Verdes, CA

You can even send us your questions and information by email at info@WalchLaw.com.
There is NO charge for our initial consultation – it is ABSOLUTELY FREE!
And there is NO fee until you WIN! We work on a contingency fee on truck accident injury claims.