Truck Accident in Porter Ranch
Porter Ranch, Calif Truck Accident Personal Injury Lawyers
Trust Our 45 Years of Experience In Handling Personal Injury Cases and Wrongful Death Claims
If you had a truck, car or motorcycle accident in Porter Ranch, the San Fernando Valley or anywhere in California, read this now:
March 2013 California Teen Safety Statistics
Seat belt use for teens jumped over two (2) percentage points in the past two (2) years, from 94 percent in 2010 to 96.1 percent in 2012
The teen seat belt use rate nearly matches the usage rate for all vehicle occupants in the state, which stands at 95.5 percent
The new teen seat belt rate is a significant increase from the 88.9 percent observed just four years ago.
Drivers age 20 years or younger involved in fatal crashes dropped significantly from 22.1 percent with 431 fatal crashes in 2009 to 336 fatal crashes in 2010
For experienced legal assistance due to a truck accident personal injury case or wrongful death claim in Porter Ranch, Los Angeles or California, turn to our aggressive yet compassionate truck accident injury lawyers. Our truck accident personal injury lawyers and law offices will simplify all complicated matters pertaining to your claim and offer the best legal representation for those injured in a truck collision, car accident or any other type of accident not just in Porter Ranch, but also in nearby Chatsworth, Granada Hills, Los Angeles, the San Fernando Valley and all around California. We can help you get needed medical care (with NO payment due, not even deductibles or co-payments) until your injury case is resolved, get your damaged car replaced or repaired with a loaner, assistance with loss of income and even loss of a job. So do NOT wait – call us now at 818-222-3400 or 1.866 INJURY 2.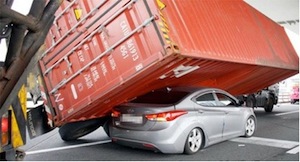 You can contact us 24/7 for a completely FREE & CONFIDENTIAL CONSULTATION. Click here to reach or attorneys now for any truck, auto, motorcycle or other accident injury case or wrongful death case consultation. For more details on our experienced personal injury lawyers, check our lawyer profiles. Please also visit our Truck Injury Accident Web Site to learn more about the truck accident injury claims process. And for specific information about your own particular specific case, please call us now.
About Porter Ranch, Los Angeles, California
An affluent neighborhood in the northwest region of the San Fernando Valley, Porter Ranch lies in the city of Los Angeles, California. Brown's Canyon and Chatsworth borders Porter Ranch towards the south and west, Granada Hills on the north and east, and Northridge on the south. Porter Ranch is moderately diverse with a relatively high ratio of Asian and white people in the neighborhood.
Causes of Truck Collisions in Porter Ranch, Los Angeles, CA.
Trucks form a crucial part of California's commercial transportation system. They are an added and significant resource to trains and other methods of transport in the delivery of agriculture produce, manufactured or processed products and people. Smaller trucks are often called pick-up trucks whereas larger ones are sometimes called 'big rigs', eighteen-wheelers or tractor trailers. Because of their mammoth size and force (momentum is speed times weight), commercial trucks or large carrier trucks pose a substantial safety concern for those who share the road with them.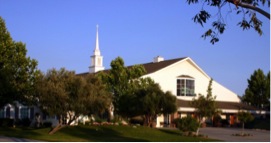 Often, truck drivers fail to perform their duties before driving (i.e., improper truck inspections and maintenance) and while driving because they are fatigued and pressured to complete their run faster, which in many cases lead to catastrophic truck collisions with severe injuries and sometimes deaths. One particular problem is when truck drivers fail to get timely and regular inspection and maintenance done for their vehicle brakes and other truck safety equipment. Subsequently, this results in the increased risk of devastating and fatal accidents, causing traumatic injuries and sometimes even death of innocent people with wrongful death accident cases.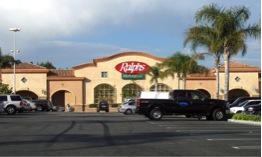 Our Porter Ranch, CA truck accident attorneys take the necessary steps to explain everything to you, even help you get necessary medical care (often with NO payment, not even deductibles or co-payments, due until your claim is resolved) and to recover maximum compensation for your physical injuries, emotional distress, hospital and other medical bills, loss of income and other damages allowed under Californian law for personal injury cases. Our truck accident lawyers and law offices offer the following:
We believe in and therefore strive in getting results for our clients with maximum compensation. We believe actions speak louder than words!
We have more than a 98% success rate.
Our personal injury lawyers have recovered more than $100,000,000.00 for our clients.
We concentrate in dealing with Personal Injury and Wrongful Death Claims – not divorces or similar unrelated matters.
Our expert lawyers have graduated top schools, including UCLA Summa cum laude (with highest honors) and Phi Beta Kappa (Nation's Oldest Academic Honor Society).
We have received many awards and titles, including:

Personal Injury Attorney of Years 2010 and 2014
Personal Injury Law Firm of Years 2011 and 2014
Selection to Top Attorneys based on professional excellence and highest ethical standards
Get an Absolutely Free & Confidential Case Consultation and Case Evaluation!
Contact Us 24/7 to tell us your personal injury or wrongful death case details through any of the following mediums:
To contact our trusted personal injury lawyers, please call on 818-222-3400 (after hours please press 1) or
Call us on our toll-free number 1 866 Injury 2 or 866-465-8792 (again, after hours, simply please press 1)
Click Here, to use our 24/7 quick and easy contact us form to tell us all about your Porter Ranch, CA truck accident or other injury accident case.
You can even send us an email 24/7 at info@WalchLaw.com.
We work on a contingency fee basis on accident injury cases. That means that there is NO charge until we WIN and also our personal injury lawyers still offer a FREE initial consultation – it is ABSOLUTELY FREE!
NO FEE until WE WIN!