Truck Accident in Port Hueneme
Expert Truck Accident Injury Lawyers and Wrongful Death Injury Lawyers in Port Hueneme, CA
2013 Fatal Crashes and Road Traffic Accidents in Port Hueneme, Ventura, California
Fatal accident count: 2
Vehicles involved in fatal accidents: 2
Fatal accidents involving drunken persons: 1
Fatalities: 2
Persons involved in fatal accidents: 6
Pedestrians involved in fatal accidents: 1
Source: City-Data
If You Were Injured in a Truck Collision or any Other Kind of Accident in Port Hueneme, Ventura and California, Contact Us Now for a Free Consultation.
Truck accidents can be devastating: Serious injuries, some even causing deaths with wrongful death claims, caused by large, heavy trucks. Loss of earnings and even loss of a job. Substantial hospital and other medical bills. Damage to one's truck or car, requiring replacement or repair and a rental car. We know this and have been working hard for over 45 years to help our clients overcome these very serious problems. Our personal injury lawyers possess over 45 years of experience in handling claims and lawsuits pertaining to truck, car, motorcycle and other kinds of accident injury claims and wrongful death claims not just in Port Hueneme but all throughout Ventura and California. For expert legal assistance with your Port Hueneme, CA personal injury claim, contact us now. Simply click here to reach us 24/7 for an absolutely FREE AND CONFIDENTIAL CASE EVALUATION AND CASE CONSULTATION.
About Port Hueneme, Ventura, California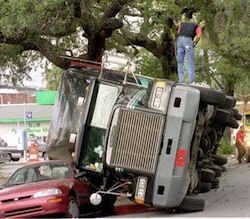 Port Hueneme is a small beach city in Ventura County, California surrounded by the city of Oxnard, Naval Base Ventura County, and the Santa Barbara Channel. The name of the city has been derived from the Spanish word Chumash wene me, which means, 'resting place'. During October 1542, Juan Rodríguez Cabrillo explored this area and the adjacent Channel Islands. The city's name officially changed to Port Hueneme in 1939 and Port Hueneme was incorporated on March 24, 1948.

The 2010 United States Census reported that Port Hueneme had a population of 21,723. The population density was 4,651.2 people per square mile. Famous as a surfing destination, Port Hueneme, CA sees a high traffic of surfers on its south-facing sand beach. Every year, since 1998, the city of Port Hueneme holds a theme-based beach festival. This popular two-day event is held during mid or late August. Among a number of entertainment activities conducted during this festival include live music, games, rides, attractions, food and vendor booths, and many exhibits.
Why Choose Our Port Hueneme, Calif. Personal Injury and Wrong Death Truck & Car Accident Lawyers?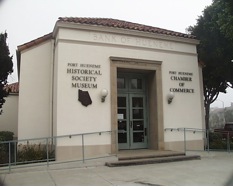 We possess more than 45 years experience in successfully resolving thousands of truck accident and other personal injury cases all around Ventura, Los Angeles and California.
We have had over 98% success rate
Our lawyers have recovered over $100,000,000.00
Our lawyers and entire personal injury & wrongful death law offices concentrate in handling Personal Injury and Wrongful Death Truck, Car and other Accident Cases
To see what others have to say, please read some of our Testimonials and learn more about our truck and car accident injury lawyers and law offices by viewing our home page
Graduated UCLA Summa cum laude (with highest honors) and Phi Beta Kappa (Nation's Oldest Academic Honor Society)
We offer a FREE CONSULTATION – and we work on contingency fees on accident injury cases which means there is NO fee until you win!
Our Truck & Car Accident Injury Attorneys Offer You an Absolutely Free and Confidential Case Evaluation And Consultation!
We empower you with the freedom to focus on the process of acquiring needed medical care (without any payment due until your case is resolved) and maximum compensation and recovery of losses, expenses and all damages without being wrapped up in the hassles of the complex California legal system. Getting in touch is easy; you can speak to our expert and experienced lawyers at any time. To contact our trusted truck, car and motorcycle accident personal injury lawyers: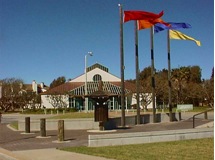 Please call on 818-222-3400 (after hours please press 1) or
Call our toll-free number 866 Injury 2 or 866-465-8792 (again, after hours, simply please press 1)
Click Here 24/7 to tell us about your truck accident, car accident or other personal injury case.
You can even send us an email at info@WalchLaw.com.
Our injury accident attorneys can help you resolve your personal injury case or wrongful death claims in Port Hueneme, Ventura and anywhere in California.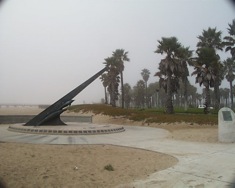 Our truck, car and motorcycle accident lawyers work on contingency fees on accident injury cases. This means, there is NO legal fee charged or due unless and until we win your case and recover compensation for your losses and damages.
There is NO FEE until YOU WIN!