Truck Accident in Pomona
Truck Accident Personal Injury & Wrongful Death Lawyers for Pomona, California
Need Accomplished Attorneys and Legal Experts To Deal With Your Pomona Personal Injury Or Wrongful Death Claim?
Pomona Fatal Car Crashes and Road Traffic Accident Statistics For 2013
Fatal accident count: 14
Vehicles involved in fatal accidents: 35
Fatal accidents involving drunken persons: 4
Fatalities: 15
Persons involved in fatal accidents: 60
Pedestrians involved in fatal accidents: 7
Source: City Data
If you were injured in a Pomona accident, you should see this:
We are a team of experienced lawyers, having more than 45 years of personal injury & wrongful death accident claims experience. Our attorneys and legal experts concentrate on personal injury claims including in Pomona, Los Angeles and all of California. Our accident lawyers also provide legal assistance to the families who have lost their loved ones in truck and car accidents and work towards obtaining maximum compensation for their wrongful death claim.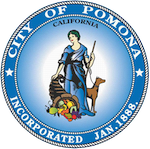 Click here to reach us for an absolutely FREE wrongful death, injury or truck accident case consultation. For more details about our trusted personal injury lawyers, check our lawyer profiles. Please also see our Truck Injury Accident Web Site to learn more about the general truck accident injury claims process; or simply call us right now at 1.866 INJURY 2 or 1.818-222-3400 (after hours press 1) for specific advice about particular Pomona accident injury case.
Remember – our initial consultation and evaluation are FREE and we work on a contingency fee which means there is NO fee until you WIN and then our fee comes out of the recovery which is paid by the insurer and not out of your pocket.
How Can Our Personal Injury Lawyers Help You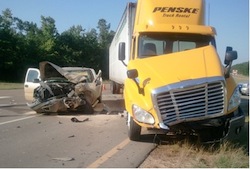 Besides personal attention to our clients' needs, providing legal advice and counseling, and answering all questions, we go out of our way to serve victims and their families with:
Medical Care: Medical care is something that must not go untended after an accident. We procure doctors and other medical experts for our clients to address their injuries and we also oversee recovery process, without seeking a settlement until we make sure our client is recovered or ready to settle. Additionally, our lawyers and legal team help our clients receive needed MRIs, CTs, and other similar procedures without paying anything until their cases have been resolved.
Vehicle Repairs: In case your vehicle needs repairs after an accident or it is a total loss, we can assist you with that too.
Transportation to Doctors: We usually can help our injured clients who need transportation get to and from their doctors and other medical appointments.
Cash Advances/Emergency Loans: Dealing with an accident can be a rather costly affair and loss of income can make it even worse. Aware of these facts, our personal injury & wrongful death attorneys often can help you with a loan or a cash advance.
About Pomona, California
Located in Los Angeles County, California, the city of Pomona is the seventh largest city in the county and covers a total area of 22.964 square miles. The city is nestled between the San Gabriel Valley and the Inland Empire. A population of 149,058 resides in Pomona, according to the 2010 US Census.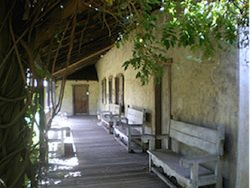 The neighboring cities of Pomona include San Dimas on the northwest, Chino and Montclair on the east, Claremont and La Verne on the north, Diamond Bar and Chino Hills on the south, and South San Jose Hills and Walnut on the southwest. Further, the city is roughly 25 miles north of Santa Ana, 37 miles west of San Bernardino, 27 miles east of downtown Los Angeles, and 31 miles west of Riverside.
The city of Pomona is home to a number of museums and points of interest, including the Auto Club Raceway at Pomona, Pomona Fox Theater, The Glass House, Cal Poly Pomona, Phillips Mansion, and the American Museum of Ceramic Arts.
Some of the top employers in Pomona are the Pomona Valley Hospital Medical Center, Lanterman Developmental Center, Pomona Unified School District, and California State Polytechnic University, Pomona, among others.
Pomona has a warm Mediterranean climate, featuring mild, damp winters and hot, dry summers with strong sunshine throughout the year.
Jessica Alba, an American model and actress, and Melissa Barrera, a popular American TV personality, were born in Pomona, Los Angeles County, California.
Our Personal Injury & Wrongful Death Accident Attorneys aim for Maximum Settlements and Justice for Our Injured Clients
Here are some of the notable accomplishments our accident lawyers have achieved in our law practice years:
45 years of experience in handling personal injury & wrongful death accident cases with a success rate exceeding 98%.
Attended UCLA School of Law 1972 - 1975.
Conferred Personal Injury Attorney of Years 2010 and 2014.
We have recovered more than $100,000,000.00 in settlements and verdicts for our injured clients.
Conferred Personal Injury Law Firm of Years 2011 and 2014.
Awarded from UCLA Summa cum laude (with highest honors) and Phi Beta Kappa (Nation's Oldest Academic Honor Society)
Served as chairperson at Civil Litigation-Tort Section of Westwood Bar Association.
Served as Arbitrator at Los Angeles Superior Court.
Member in good standing for 40 years with the California State Bar.
How to Contact a Pomona, Los Angeles and California Personal Injury & Wrongful Death Accident Lawyer
Here are some quick ways to Contact Us:
To reach out to our experienced injury & wrongful death case lawyers, please call on our toll-free number 1 866 Injury 2 or 866-465-8792 (after hours please press 1) or on 818-222-3400 (again after hours please press 1)
For our quick, easy and FREE consultation form, fill-out the details in our contact us form and tell us about your Pomona, CA truck accident or other injury accident.
Send us an email at info@WalchLaw.com.
Our consultation is FREE and we work on a contingency fee basis which means we only get paid when we win and our fee then comes out of the recovery paid by the insurer and not out of your own wallet! Meaning there is NO Fee until You WIN!