Truck Accident in Pico Rivera
Over 45 Years of Experience in Truck Accident Personal Injury and Wrongful Death Claims That You and Your Family Can Trust!
For Pico Rivera Truck Accident Injury, Read This:
2013 Fatal Crashes and Road Traffic Accidents In Pico Rivera, Los Angeles County, California
Fatal Accident Count: 2
Vehicles Involved In Fatal Accidents: 4
Fatal Accidents Involving Drunken Persons: 0
Fatalities: 2
Persons Involved In Fatal Accidents: 4
Pedestrians Involved In Fatal Accidents: 1
Source: City-Data
Truck accidents and collisions can be particularly damaging due to the large size, weight, and momentum of trucks in comparison to much smaller vehicles like cars and motorcycles. Hospital and other medical bills mount up while loss of income may occur. Sometimes a fatality results causing a wrongful death accident claim. Thus, you will need the assistance of experienced, trustworthy, aggressive, yet compassionate, truck accident personal injury & wrongful death accident lawyers.
Contact our experienced truck accident injury attorneys and law offices with over 45 years of experience in Pico Rivera, Los Angeles County, CA, who offer personal injury case assistance and legal counseling in truck accident claims and wrongful death claims. Those injured in a truck, car, motorcycle and other accidents receive FREE LEGAL CONSULTATION AND CASE EVALUATION 24/7 when dealing with hassles and formalities pertaining to their claims for injuries and property damage.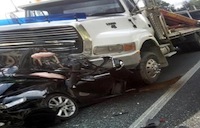 Know more about your rights and also about our expert truck accident injury and wrongful death lawyers by visiting our home page. For more information on our lawyers, their experience and success stories, start with our Client Testimonials, our record of Verdicts & Settlements and our Personal Injury Lawyer Profiles. It is easy to reach us directly for an absolutely FREE Consultation And Case Evaluation. Simply give us a call on 818-222-3400 (after hours, please press "1") or toll free 1.866 INJURY 2 (again, after hours, please press "1"). The consultation is FREE & CONFIDENTIAL.
About Pico Rivera, Los Angeles, CA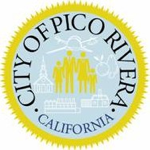 A city located in southeastern Los Angeles County, California, Pico Rivera is situated approximately 11 miles southeast of downtown Los Angeles, towards the eastern edge of the Los Angeles basin and on the southern edge of the area known as the San Gabriel Valley. The ports of Long Beach and Los Angeles, as well as Los Angeles International Airport, are in the vicinity so not too far away. According to the 2010 U.S. Census the city of Pico Rivera's population was 62,942. Notable people living in Pico Rivera have included actress Lupe Ontiveros, who is a longtime resident. In addition, singer Jeanette Jurado, a member of Expose, is a Pico Rivera native and lived there until her high school years.
We Fight for Your Rights and aim for Maximum Compensation
In our 45 years of experience handling truck & car accident injury claims throughout all of Los Angeles, including in Pico Rivera, we have successfully resolved countless truck, car, motorcycle and bicycle accident injury cases, wrongful death claims, and other personal injury cases. Furthermore, here are just a few of the many reasons to contact us now to handle your truck accident or other injury claim:
We have had more than 98% success rate handling injury claims in Los Angeles and California..
Our personal injury lawyers have recovered more than $100,000,000.00 for our clients.
Our entire personal injury law firm concentrates in dealing with Truck, Car, Personal Injury and Wrongful Death Accident Claims.
Our respected senior attorney graduated UCLA Summa cum laude (with highest honors) and Phi Beta Kappa (Nation's Oldest Academic Honor Society).
Please see our many Client Testimonial Pages.
Free Consultation & Evaluation - No Fee Until You Win!
To learn more about how our truck and car accident injury lawyers and law offices can assist your family and you with your personal injury claim, and what you need to do to protect your rights and timely compliance with the many procedural rules of truck insurers and the California DMV, contact us now. There are many easy ways to reach us: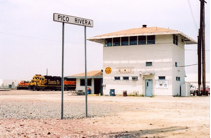 Please call us at 818-222-3400 (after hours please dial 1) or
Call us on our toll-free number 866 Injury 2 or 866-465-8792 (again, after hours, please dial 1)
Contact us quick and easy 24/7. Fill-out the details of your personal injury case in Pico Rivera, CA, and our expert injury lawyers will get back to you promptly.
You can even send us your information and questions through email at info@WalchLaw.com.
There is NO charge for our initial consultation – it is ABSOLUTELY FREE!
And there is NO fee until you WIN as we work on contingency fees in accident injury cases.