Truck Accident in Orange County
Truck Accident Personal Injury and Wrongful Death Accident Attorneys for Orange County, California!
Need Trusted And Experienced Orange County Personal Injury or Wrongful Death Claim Lawyers?
If you were injured in a truck accident in Orange County, Calif., please read this now: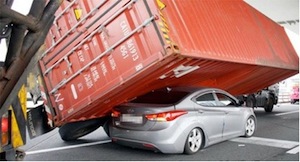 Truck collisions in Orange County can cause devastating injuries. They also can disable cars, trucks and other vehicles leaving victims without any transportation. We are a team of experienced and skilled Orange County personal injury lawyers here to help you! Our team of attorneys and other legal experts, concentrating on truck, car and motorcycle personal injury and wrongful death accident claims, go out of the way to explain everything, properly advise you and answer all your questions, help you get medical care and when needed transportation to doctors, and to procure maximum settlements for our clients. We are very compassionate towards our clients and employ an aggressive approach against insurance companies to bringing them justice and get the best result for our clients.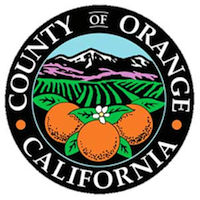 You may contact us 24/7 and simply call us at 1.866 INJURY 2 or 1.818-222-3400 (after hours dial "1"). The insurance companies have trained investigators, adjusters and defense attorneys on their side. You should level the playing field and get an advantage of your own by calling us now. Here are some of the reasons to call us – some of the awards and credentials we have received:
45 years of experience in handling thousands of personal injury and wrongful death claims and a success rate of more than 98% in our law practice years.
We have recovered more than $100,000,000.00.
Served in the capacity of chairperson at Civil Litigation-Tort Section of Westwood Bar Association.
Awarded Personal Injury Law Firm of Years 2011 and 2014.
Awarded Personal Injury Attorney of Years 2010 and 2014.
Graduated Phi Beta Kappa (Nation's Oldest Academic Honor Society) and graduated UCLA Summa cum laude (with highest honors).
Served in the capacity of Arbitrator at the Superior Court.
Attended UCLA School of Law, 1975.
Held continuing membership in the California State Bar since 1975.
Orange County Fatal Car Crashes and Road Traffic Accident (per 1,00,000 population) Statistics For 2013
Fatal accident count: 5.7
Vehicles involved in fatal accidents: 8.7
Fatal accidents involving drunken persons: 1.8
Fatalities: 6.4
Persons involved in fatal accidents: 12.6
Pedestrians involved in fatal accidents: 2.6
Source: City-Data
Click here to reach us for a FREE truck accident case or wrongful death case consultation. For more details about our experienced personal injury lawyers, check our lawyer profiles. See our Truck Advice Injury Accident Web Site to learn more about the truck accident injury claims process in general; and for specific information about your own particular case simply call us now or use our easy and fast contact form 24/7.
Remember, with our Orange County personal injury & wrongful death accident lawyers your initial consultation and case evaluation is absolutely FREE and if we agree to take your case we work on a contingency fee which means the fee is paid out of the recovery paid by the insurance company and not your own pocket!
About Orange County, California
Located in the southern part of the state of California, Orange County has a population of 3,010,232, as per 2010 US Census and is the third-most populous county in California. The county stretches across a total area of 948 square miles. Moreover, an annual average temperature of approx. 68 °F hovers over Orange County which is one of the most desirous parts of California to live and work.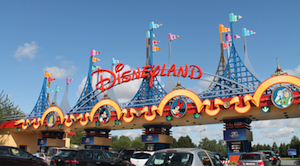 Apart from this, the neighboring regions of Orange County include Riverside County and San Bernardino County on the northeast and San Diego County on the southeast and Los Angeles County to the north.
The county seat of Orange County is Santa Ana, and some of its largest cities are Anaheim, Irvine, Huntington Beach and, of course, its county seat of Santa Ana. Several of Orange Counties beautiful and fun cities are on the Pacific Coast, including Newport Beach, Laguna Beach, San Clemente and previously mentioned Huntington Beach.
In addition to beautiful beach cities, Orange County offers famous tourist attractions like Disneyland Resorts' Disneyland and California Adventure in Anaheim and Knotts Berry Farm, which by itself attracts about seven (7) million tourists each year, which is located in Buena Park. The Anaheim Convention Center is also situated in Anaheim, Orange County, California.
There are three (3) major interstate highways that provides ground transportation service to Orange County – The San Diego Freeway also known as the I-405 Freeway, the Santa Ana Freeway, also called the I-5 Freeway, and to a lesser extent the San Gabriel River Freeway, also called the I-605.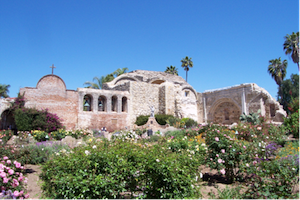 Many famous people were born in Orange County and/or have resided there over the years. One of the most famous, who had a home in Newport Beach and an airport named after him, was actor John Wayne who played action war and cowboy western starring roles. In fact, local John Wayne Airport bears his name.
Other actors include Kevin Costner, John Stamos, Steve Martin, Will Farrell, Scott Aukerman, Diane Keaton and Michelle Pfeiffer. Many other famous people there include golfer Tiger Woods, Rapper Cashis, singer Jckson Browne, ballplayers Mark McGwire and old time pitcher Walter Johnson. Moreover, Kobe Bryant, one of the most famous and successful professional NBA players ever, resides in Orange County, California.
Our Orange County Lawyers and Law Offices Seek Maximum Compensation and Justice for Clients
Our lawyers and legal team handling cases in Orange County operate once retained to help our new clients with all their accident related problems, including the following:
Finding medical care and specialists (usually on a lien basis which means no money is due until the case is resolved, not even a co-payment!);
Resolving any damaged property damage to trucks, cars and motorcycles, from repairs to total losses and arranging tow, storage and rental or loan cars;
Arranging transportation to and from doctors when transportation is needed;
When income is reduced, helping with emergency loans and advances to pay urgent bills;
Providing advice and answering questions based on our experience of 45 years handling personal injury and wrongful death accident cases throughout California, including in Orange County;
Negotiating maximum settlements based on 45 years of experience to get best results for our injured clients.
How to Contact an Orange Country Truck Accident Lawyer
Here are some quick ways to Contact Us for an absolutely FREE consultation:
To contact our experienced truck accident lawyers, please call on our toll-free number 1 866 Injury 2 or 866-465-8792 (after hours please press 1) or on 818-222-3400 (again after hours please press 1)
For our quick and easy consultation, fill-out the details in our contact us form and tell us about your Orange County, CA truck accident, car collision or motorcycle crash or other injury accident.
You can even send us an email at info@WalchLaw.com.
We offer FREE consultations & case evaluations; and we work on contingency fee basis…So there's NO Fee until You WIN! And there is no reason to delay – Call us now, you will be very glad that you did!