Truck Accident in Ontario
Need Trusted Lawyer and Legal Experts to Handle Your Ontario Personal Injury or Wrongful Death Claim?
If you were injured in an Ontario or San Bernardino truck accident or car collision, please read this: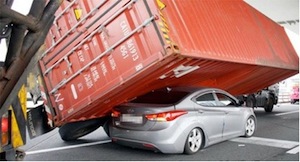 Truck accidents cause horrific injuries every day throughout Ontario, San Bernardino and all of California. The size and momentum of large trucks, especially 18 wheel tractor trailers, cement trucks and other very heavy trucks, can cause devastating injuries in collisions, especially collisions with smaller vehicles like compact cars and motorcycles. Having more than 45 years of extensive experience in handling personal injury & wrongful death truck accident and other motor vehicle claims gives us the knowledge and skill to provide powerful effective representation for our clients.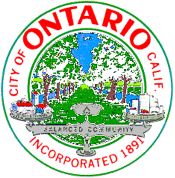 Our highly skilled lawyers and legal team also offer legal assistance for families who have lost their loved ones in truck or car accidents who have wrongful death claims against insurance companies and/or huge corporations. We employ an aggressive approach in the pursuit of the best settlement possible, while providing compassion, understanding and clear advice to our clients.
Here are some of the reasons to choose our personal injury attorneys to help you:
Ontario Fatal Car Crashes and Road Traffic Accident Statistics For 2013
Fatal accident count: 14
Vehicles involved in fatal accidents: 24
Fatal accidents involving drunken persons: 2
Fatalities: 14
Persons involved in fatal accidents: 29
Pedestrians involved in fatal accidents: 6
Source: City-Data
Over 45 years of extensive experience in handling thousands of personal injury and wrongful death accident cases throughout California with a success rate of more than 98%!
Recovered more than $100,000,000.00 for our injured clients and their families.
Experienced handling truck, car, motorcycle and bicycle injury accident claims.
Served as the Chairperson at Civil Litigation-Tort Section of Westwood Bar Association.
Member in good standing for 40 years with the California State Bar.
Served as Arbitrator at Los Angeles Superior Court.
Conferred award of Personal Injury Law Firm of Years 2011 and 2014.
Conferred award of Personal Injury Attorney of Years 2010 and 2014.
Immediate assistance with medical care without any payment due until case resolved.
Assistance getting to and from the doctor if your car was damaged in an accident and you need transportation.
Emergency advances and loans when appropriate.
Reimbursement for hospital and medical expenses, loss of earnings, property damage including total losses, rental, loss of use and diminution in value of vehicle.
Counted by many as among the premier injury accident law firms in California.
If you were injured in an accident, it's very easy to CONTACT US 24/7 for a FREE consultation:
Click here to contact us for a FREE consultation for any truck accident case or wrongful death case or personal injury accident case that occurred anywhere in Ontario, San Bernardino and California. For more details about our experienced wrongful death lawyers, look through our lawyer profiles. Please also read our Truck Injury Accident Advice Web Site to understand the general truck accident injury claims process; and call us at 1.866 INJURY 2 or 1.818-222-3400 for specific advice about your own particular case. The other side has trained investigators, adjusters and defense attorneys – You should too! Call us as soon as possible; you will be glad that you did!
About Ontario, San Bernardino, California
Located in southwestern San Bernardino County, California, the city of Ontario has a population of 163,924, according to the 2010 US Census. Ontario stretches across a total area of 50.0 square miles.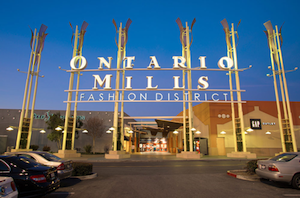 Further, Ontario has a semi-arid climate, characterized by warm winters and very hot summers. The temperature oscillates in the range of 117 °F-22 °F. Many famous people have resided in Ontario. Anthony Muñoz, a former NFL player, attended Chaffey High School in Ontario, California. Henry Bumstead, Academy Award-winning cinematic art director, was born in Ontario, California.
We Fight for Maximum Compensation and Justice for Our Injured Clients
Here are some quick ways to Contact Us 24/7: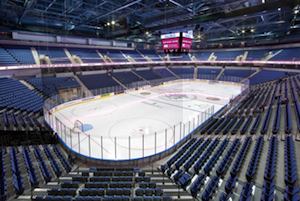 To contact our experienced personal injury & wrongful death accident lawyers, please call on our toll-free number 1866 Injury 2 or 1-866-465-8792 (after hours please press 1) or on 818-222-3400 (again after hours please press 1)
For our quick and easy FREE consultation, fill-out the details in our contact us form and tell us about your Ontario, San Bernardino, CA truck accident or other injury accident.
You can even send us an email at info@WalchLaw.com.
We provide FREE consultations on injury accident claims and we work on a contingency basis … Meaning there is NO Fee until You WIN!