Truck Accident in Murrieta
Need Experienced Attorneys and Law Office to Handle Your Personal Injury or Wrongful Death Claim in Murrieta, Calif?
If you had an injury accident in Murrieta, Riverside, please read this: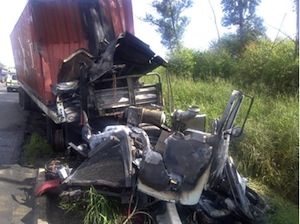 Known to employ our expertise in the courtroom while we work towards bringing justice and maximum settlements for our clients in Murrieta and Riverside, California, we are a team of aggressive lawyers and legal experts concentrating in personal injury and wrongful death claims involving truck, car and motorcycle accidents. We have the resources you need to fight large insurance companies and huge corporations with their trained adjuster, investigators and defense attorneys; and are considered by many as one of the top law offices in California handling personal injury and wrongful death accident case settlements.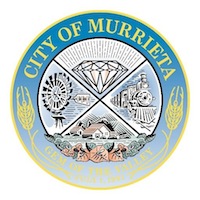 Apart from handling truck accident personal injury claims, we provide legal assistance to the families who have lost their loved ones in a truck or car accident with wrongful death accident claims. We understand the devastating effects of a severe injury or death on a family and we are here to provide assistance with medical care, property damage repair, help with transportation to get medical care, recovery of hospital and medical bills and loss of earnings, funeral expenses and other damages. Further, we pursue our legal commitments with an aim for maximum compensation and fight until we get maximum compensation for our clients, while providing advice, compassion and understanding for your losses.
Here are some reasons to contact us now:
More than 45 years of experience in handling personal injury & wrongful death accident claims with a success rate of more than 98% in our law practice years.
We have recovered more than $100,000,000.00 to help our clients.

Murrieta Fatal Car Crashes and Road Traffic Accident Statistics For 2013

Fatal accident count: 1
Vehicles involved in fatal accidents: 2
Fatal accidents involving drunken persons: 0
Fatalities: 1
Persons involved in fatal accidents: 2
Pedestrians involved in fatal accidents: 0

Source: City-Data

Served in the capacity of chairperson at the Civil Litigation-Tort Section of Westwood Bar Association.
Attended UCLA School of Law, graduated 1975.
Held continuous membership with the California State Bar since 1975.
Served in the capacity of Arbitrator in the Los Angeles Superior Court.
Awarded Personal Injury Law Firm of Years 2011 and 2014.
Awarded Personal Injury Attorney of Years 2010 and 2014.
Graduated UCLA Phi Beta Kappa (Nation's Oldest Academic Honor Society) and Summa cum laude (with highest honors) from UCLA.
You may call us toll free at 1.866 INJURY 2 or 818-222-3400 (after hours dial "1") for a FREE case consultation & evaluation or simply click here 24/7 to reach us for a Murrieta, Riverside truck accident personal injury or wrongful death case consultation. For more details about our experienced personal injury lawyers, please read our lawyer profiles. Check out our Truck Injury Accident Web Site to learn more about the truck accident injury claims process; and please call us now for specific information and advice about your own particular truck accident injury case.
About Murrieta, Riverside, California
Located in southwestern Riverside County, CA, the city of Murrieta has a population of 103,466 as per 2010 US Census. Murrieta experiences a Mediterranean climate and has warm to hot and dry weather from April through November with average high temperatures in the range of 77-91 °F. Unlike the summer, the city of Murrieta receives rainfall from November through March.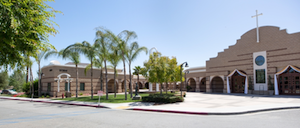 Several famous people have resided in Murrieta, California. Ambyr Childers, an American actress, was brought up in the city of Murrieta. Additionally, Tom Pernice Jr., a professional golfer, who has achieved two wins on the PGA tour, resides in the city. Apart from this, Lindsay Davenport, a former tennis player, attended Murrieta Valley High School.
Murrieta Truck Accidents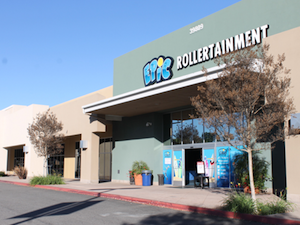 Murrieta, Riverside truck, car and motorcycle accidents can be devastating for those injured and the families of those killed with wrongful death accident cases. Being compassionate and sympathetic about the agony of our clients, resulting from severe injuries or the loss of their loved ones, we approach each case with utmost determination while working to simplify the complexities of the legal and insurance claims process and, when needed, lawsuits for our clients. We go all out to bring about a positive result to get maximum compensation for our clients. Combining aggression with the expertise and compassion to bring justice for our clients has been a trademark of our services.
How to Contact a Truck Accident Injury Attorney for Murrieta, Riverside California
Here are some quick ways to Contact our Murrieta Truck Accident Injury & Wrongful Death Lawyers: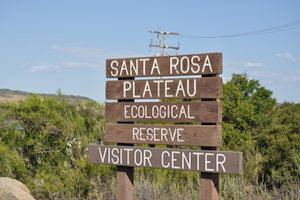 To contact our experienced personal injury lawyers, please call on our toll-free number 1 866 Injury 2 or 866-465-8792 (after hours please press 1) or on 818-222-3400 (again after hours please press 1)
For our quick and easy and absolutely FREE consultation, fill-out the details in our contact us form and tell us about your Murrieta, Riverside, CA truck accident or other injury accident.
You can even send us an email at info@WalchLaw.com.
We provide a FREE consultation and on truck accident and other injury accident cases our lawyers work on contingency fee basis… Meaning there is NO Fee until You WIN!
The fee then comes out of the recovery and NOT your own pocket.
There are so many insurance and California DMV rules and procedures for truck accident injury cases, including time deadlines to file forms with the DMV and lawsuits in the California Superior Court due to the California statute of limitations, as well as investigation to help you win, so please do NOT wait. It's best to consult with trained & experienced personal injury attorneys right away to avoid making mistakes that could hurt or even lose your case.