Truck Accident in Monrovia
Monrovia Truck Accident Injury Lawyers - Your Trusted Partner in Personal Injury and Wrongful Death Accident Claims
Wondering What to do When Injured in a Truck Collision in Monrovia, Los Angeles, California?
Please read this: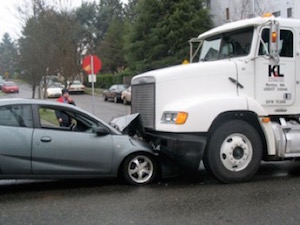 Truck accidents can cause devastating injuries, sometimes even fatalities resulting in wrongful death accident claims. If you or a family member were the victim of a tragic truck, car, motorcycle or other motor vehicle accident in Monrovia or anywhere in Los Angeles county, please contact our truck accident injury lawyers who will provide excellent legal advice and will assist you during your personal injury claim, ensuring you get maximum compensation for your damages. Our Monrovia, L.A. truck accident injury attorneys and legal team are aggressive yet empathetic towards victims involved in a catastrophic truck crash, particularly those involving big rig vehicles, 18-wheelers trucks, and other commercial vehicles. In addition, our expertise includes assistance in wrongful death claims of individuals who died in a fatal truck accident, car crash or any other type of accident. To know more about our personal injury lawyers, please visit our home page, our lawyers profile, and our testimonial pages.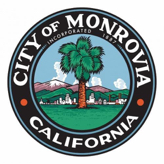 About Monrovia, CA
Monrovia is a city located in the foothills of the San Gabriel Mountains in the San Gabriel Valley of Los Angeles County California. According to U.S. 2010 Census, the total population was 36,590. Being the fourth oldest general law city in Los Angeles County and the L.A. Basin, Monrovia was incorporated in 1887. Once a sparse community of orange ranches, Monrovia, L.A. has grown into a residential community.
45 Years of Experience With Truck & Car Accident Cases in Monrovia and all of Los Angeles That You Can Trust
Truck accidents, in many cases, are the result of a truck driver's negligence. Because of their mammoth size and weight, truck collisions are often more catastrophic for passengers seated in smaller vehicles such as cars and motorcycles. In a truck accident personal injury case, you may need the assistance of legal experts in certain issues pertaining to your claim, including accident reconstruction, bio-mechanical engineering and health care experts. Our 45 years of experience in successfully resolving countless truck and car accident personal injury claims and wrongful death claims throughout Monrovia, Los Angeles and California has garnered us over a 98% success rate. In addition, we:
2011 Monrovia Fatal Crashes and Road Traffic Accident Statistics
Fatal accident count: 1
Vehicles involved in fatal accidents: 1
Fatal accidents caused by drunken drivers: 0
Persons involved in fatal accidents: 1
Pedestrians involved in fatal accidents: 1
Source: City-Data
Have recovered more than $100,000,000.00 for our personal injury, wrongful death and property damage clients.
Provide immediate guidance with medical care, specialists, property damage repair and settlement, advances, medications, prescriptions, etc.
Have earned many titles and awards, including these:

Personal Injury Attorney of Years 2010 and 2014
Personal Injury Law Firm of Years 2011 and 2014

And we were selected Top Lawyers In California (Highest in Ethical Standards & Professional Excellence)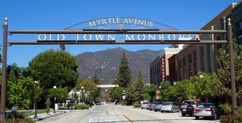 So, if you were injured in a truck accident or car accident in Monrovia, Los Angeles, or someone you know was injured, suffered a catastrophic injury or was even killed in a truck collision and has a pending personal injury or wrongful death claim, please contact us now for an absolutely FREE & CONFIDENTIAL CONSULTATION AND CASE EVALUATION.
We offer a FREE consultation to those hurt in truck accidents and other accidents in Monrovia, Lois Angeles and all throughout California. There are many easy ways to contact us: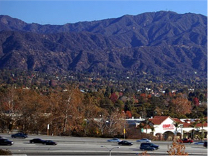 Please call us at 818-222-3400 (after hours please dial 1) or
Feel free to talk to our truck accident injury lawyers at our toll-free number 866 Injury 2 or 866-465-8792 (again, after hours, please dial 1)
For our quick and easy way to contact us 24/7, simply click here to fill-out your case details in our contact us form and tell us all about your truck accident personal injury case or other injury accident. Our legal experts will get back to you in no time.
You can even send us your queries by sending us an email at info@WalchLaw.com.
There is NO charge for our initial consultation – it is ABSOLUTELY FREE!