Truck Accident in Marina Del Rey
Truck Accident Personal Injury & Wrongful Death Lawyers in Marina Del Rey, California!
Seek Professional Legal Experts For Your Personal Injury Or Wrongful Death Claim!
If you were injured in Marina del Rey, please see this: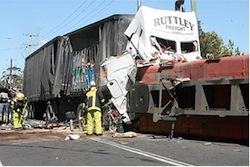 Truck accidents in Marina del Rey can cause serious injuries, major property damage and sometimes even death resulting in a wrongful death accident claim. Employing an unwavering approach in the hunt for justice for our clients, our enterprising team of Marina del Rey lawyers make the best use of their legal capabilities to get maximum compensation in truck accident, car accident, boat accidents and other personal injury cases. Holding experience of 45 years in handling legal trials related to car and truck accidents, we knuckle down until we win our cases. We endeavor to ensure that our clients receive the maximum compensation for their financial loss incurred by them as a result of fatal car wreck or truck accident or wrongful death of a loved one, including for hospital and other medical expenses, property damage including rental and loss of use, loss of earnings and income, and general damages for pain, suffering and loss of enjoyment of life activities. Please get in touch with us to initiate a claim for appropriate compensation for a truck accident personal injury or wrongful death claim in Marina del Rey. Our lawyers and other legal experts are here to help you and offer an absolutely FREE consultation and we work on contingency fees on injury accident cases, which means that there is NO fee until you win and then the fee is paid from the recovery and does NOT come out of your pocket!
Visit to get the assistance of experienced and trusted personal injury attorneys for truck, car, motorcycle, bicycle and boat accidents. Further, look through our lawyer profiles to better understand the skills and achievements amassed by our personal injury & wrongful death accident lawyers in their legal practice years. Additionally, it might interest you to visit Truck Injury Accident Web Site for a general insight into the process entailing truck accident injury claims; and for more specific advice about your own particular truck or car accident case, just call us now at 818-222-3400 or 1.866 INJURY 2 (after hours, please press "1") or click here to reach us 24/7 for your FREE consultation.
About Marina Del Rey, California
Located in Los Angeles County, California, Marina del Rey is well-regarded among its citizens as an affluent and beautiful unincorporated seaside community with its beautiful and world famous marina. A population of just 8,866 inhabits the city, as reported in the 2010 US census. Marina del Rey stretches across a total area of 1.5 square miles, including 0.6 square miles of water.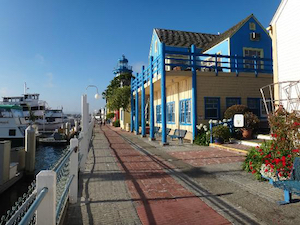 The Los Angeles County Department of Beaches and Harbors is authorized to run and manage the affairs of Marina del Rey. The Marina Expressway, California State Route 90, runs to the marina from the San Diego (405) Freeway until Lincoln Blvd (California State Route 1) in Marina del Rey and connects the marina area with adjacent Culver City. From the Marina del Rey along the Pacific Ocean, both North and South, is a much used strand with a bike path and pedestrian path used by many, including , bicyclists, joggers and skaters, for fun, enjoyment an exercise. Moreover, Marina del Rey houses wonderful restaurants and headquarters of notable organizations, including Gravity Interactive, AstroFlight, and Internet Corporation for Assigned Names and Numbers, among many others.
WE ENDEAVOR TO OBTAIN MAXIMUM SETTLEMENT FOR OUR CLIENTS WHO ARE INJURED OR RESIDE IN MARINA DEL REY, LOS ANGELES, CALIF.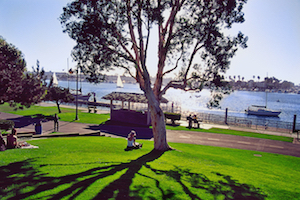 Truck, car, motorcycle and bicycle accidents in Marina del Rey cause injuries and damages requiring the help of a qualified and experienced personal injury law office. Selecting the right attorney may impact not just the compensation you receive, but your overall experience including help with settling your property damage claim, finding the right doctors and specialists, help with transportation to your doctor when you have no way of getting to your doctor, and just having someone on your side who truly cares about your situation and need for help!
In many instances, victims of truck & car accidents in Marina del Rey, Los Angeles and elsewhere in California have no choice but to accept lowball settlements for their injuries and losses sustained. This is especially true when you represent yourself or your personal injury lawyer does not have the required experience and skills and resources to fight insurance companies and corporations to win your case. Don't pick an attorney because of an ad or a catchy jingle. Look to experience, credentials and past record of success. Check out their record of Settlements and Verdicts and real Client Testimonials. Thus, take your time to get information about the experience, credentials and resources of the personal injury lawyers you are considering before hiring them.
Our legal team is comprised of attorneys and other legal professionals who have handled thousands and thousands of truck, car and other injury accident cases and our lawyers have practiced law for many years, including 40 years, and we have a large, well trained support staff with the resources needed to fight insurance companies. Although we concentrate in truck, car and motorcycle accident claims, our lawyers and law firm handle many types of personal injury cases over the years, including dog bite and dog attack cases, burn injuries and premises liability claims. Whatever accident or incident caused your injury, please contact us right away to see if we can help you or perhaps refer you to someone who can, without any charge at all as our initial consultation is absolutely FREE! Further, we make it a point to recover maximum compensation for our clients. Keenly aware that dealing with the loss of loved ones can be a devastating and all consuming matter, we forge a bond of compassion with our clients and strive to ensure that they understand the process, are represented throughout and receive the compensation for their losses that is rightfully theirs.
Contact Us now for Free Consultation
Reach out to us and understand about how we can guide you through procuring appropriate compensation for injury claims for Marina del Rey personal injury and wrongful death of a loved one.
Here are some of the easy ways to Contact Us:
Visit our trusted and well-regarded personal injury lawyers by dialing our toll-free number 1 866 Injury 2 or 1-866-465-8792 (after hours please press 1) or on 818-222-3400 (again after hours please press 1)
For initial case evaluation and consultation fill out the details about your Marina del Rey, CA car or truck accident in our contact us form
Send an email to info@WalchLaw.com.
We provide FREE consultations and work on a contingency basis, so we only get paid when we win your case and our payment comes out of the recovery and NOT your pocket! Please do NOT wait. Please contact us now – You will be glad you did!