Truck Accident in Lynwood
Lynwood, Los Angeles Truck Accident Personal Injury and Wrongful Death Claim Lawyers!
We Are Meticulous Truck Accident Injury Lawyers With Over 40 Years Of Experience!
2011 Lynwood Fatal Crashes and Road Traffic Accident Statistics
Fatal accident count: 1
Vehicles involved in fatal accidents: 2
Fatal accidents caused by drunken drivers: 1
Persons involved in fatal accidents: 3
Pedestrians involved in fatal accidents: 0
Source: City-Data
If you were involved in a truck accident or any accident in Lynwood, read this:
If you are searching for exceptional legal assistance pertaining to a personal injury case or a wrongful death claim in Lynwood, LA, then look no further. Our truck accident personal injury lawyers are ready to assist you in your case. We empower you with the freedom to focus on the process of acquiring maximum compensation and recovery of losses without being wrapped up in the hassles of legal system. You may reach us now for an absolutely FREE and confidential truck accident case consultation simply by clicking here.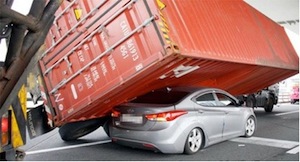 Our Lynwood personal injury & wrongful death accident lawyers provide expert legal services for those injured not just in truck accidents but in car, motorcycle uninsured motorist (UM) and other types of accidents as well. Our legal services extend to families of those killed in a tragic truck accident who need assistance in wrongful death claims. Please visit our Truck Injury Accident Web Site to learn more about the truck accident injury claims process.
About Lynwood, CA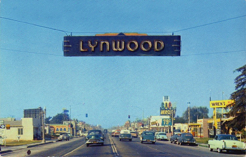 Lynwood is a city in Los Angeles County, California. Located near South Gate and Compton in the southern part of the Los Angeles Basin, it has a total area of 4.8 square miles. The city was incorporated in 1921, and named after Mrs. Lyn Wood Sessions, wife of a local dairyman, Charles Sessions. According to the 2010 U.S. Census, the city of Lynwood, Los Angeles, had a total population of 69,772. Moreover, Lynwood is the birthplace of many famous personalities. Some include the famous five-time NFL Pro Bowl wide receiver, Steve Smith; former World No. 1 tennis player and 7-time Grand Slam Winner, Venus Williams; Oscar winning actor Kevin Costner; and Glen Bell, the founder of Taco Bell.
Truck Collisions in Lynwood, Los Angeles, California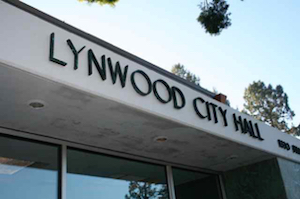 Because of their mammoth size and force, vehicles such as commercial trucks or large carrier trucks, pose substantial safety concern for those who share the road with them. Due to their great momentum, that is, weight times speed, large trucks often cause much greater damage and injury than other vehicles cause such as cars and motorcycles. Truck drivers who are not careful in performing their duties, from driving while fatigued to not properly inspecting and maintaining their vehicles' brakes and other safety equipment in good working order, often increase the risk of devastating and even catastrophic accidents, which in many incidents result in traumatic injuries and sometimes even death of innocent people.
With 40 Years of Truck Accident Injury Experience, Our Personal Injury & Wrongful Death Accident Lawyers are Here to Help You Win!
Our Lynwood truck accident attorneys and law offices take the necessary steps to explain everything to you, help you get needed medical care and to recover the maximum compensation for your injuries and damages allowed under the Californian law for personal injury and wrongful death accident claims.
We have more than 98% success rate.
Our personal injury lawyers have recovered more than $100,000,000.00 for our clients.
Our entire personal injury law firm concentrates in dealing with Personal Injury and Wrongful Death Claims – not divorces or similar matters.
Our respected lawyers have graduated top schools, including UCLA Summa cum laude (with highest honors) and Phi Beta Kappa (Nation's Oldest Academic Honor Society).
We have received titles including:

Personal Injury Attorney of Years 2010 and 2014
Personal Injury Law Firm of Years 2011 and 2014
We Offer an Absolutely Free & Confidential Case Consultation and Case Evaluation!
There are many easy ways to contact us:
To contact our trusted personal injury lawyers, please call on 818-222-3400 (after hours please press 1) or
Call us on our toll free number 866 Injury 2 or 866-465-8792 (again, after hours, simply please press 1)
Click Here (http://www.walchlaw.com/contact-us-please-tell-us-about-your-case.html), to use our 24/7 quick and easy contact us form and tell us about your Lynwood truck accident or other injury accident.
You can even send us an email at info@WalchLaw.com.
We work on contingency fees on accident injury cases. That means that there is NO charge for our initial consultation – it is absolutely FREE!
We offer FREE & CONFIDENTIAL consultations to those hurt in truck accidents in Lynwood, LA and all throughout California.
There is NO FEE until WE WIN!
We look forward to speaking with you and helping you resolve your personal injury or wrongful death accident claim in Lynwood, Los Angeles and anywhere else in California.