Truck Accident in Los Feliz
Experienced Trustworthy Truck Accident Personal Injury Lawyers in Los Feliz, California!
Need A Trusted Legal Expert To Handle Your Truck Accident or Car Accident Personal Injury or Wrongful Death Claim in Los Feliz, Los Angeles, CA?
Please read this:
National Accident Statistics For 2010
People killed in distraction-affected crashes in 2010 – 3,092
Ten percent of the people who died in distraction-affected crashes in 2010 were teens 15 to 19 years old.
Teens (15 to 19 years old) killed in 2010- 2,867
Teen (15 to 19) drivers involved in fatal crashes in 2010-3,503
Truck accidents can cause devastating injuries and damages. Some tragically cause the death of a loved one resulting in what is referred to as a wrongful death injury claim. Our Los Feliz and Los Angeles truck accident personal injury & wrongful death accident lawyers provide aggressive yet compassionate legal support to the victims of serious truck and car accidents, and to families involved in wrongful death claims of loved ones who were killed in a tragic truck or car crash. We are a team of expert lawyers with more than 45 years of experience by the senior attorney alone providing exceptional legal services to victims of truck collisions and the families and relatives of people who were killed in truck, car, motorcycle, bicycle or other fatal accidents.
If you have been a victim of a tragic truck accident in Los Feliz, Los Angeles or anywhere in California and need assistance in getting medical care, your truck or car fixed or replaced, and maximum monetary compensation for your personal injury claim, contact us without any hesitation. You will be very glad that you did. Our personal injury lawyers and legal team offer completely FREE and CONFIDENTIAL CASE EVALUATION & CASE CONSULTATION. Our lawyers provide effective and thoughtful personal injury legal solutions for those stuck in a legal hassle involving any kind of truck, car or other personal injury claim.
Know More About Our Personal Injury and Truck Accident Attorneys and Law Offices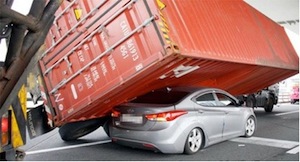 For more information on our experienced injury accident law offices and legal team, please visit our home page. In case you would like to know about our truck accident personal injury lawyers, feel free to browse through our lawyer profiles, and for past results please take a look at our personal injury & wrongful death case testimonial pages. If you have any questions, including about your own particular case, please call us direct at 818-222-3400 or toll free at 1.866 INJURY 2 or simply click here for a confidential and FREE consultation.
About Los Feliz, Los Angeles, California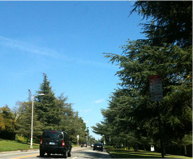 Los Feliz is a noted affluent hillside neighborhood in the central region of Los Angeles, California. It adjoins Hollywood and encompasses a part of the Santa Monica Mountains. The community is known for its famous Hollywood celebrity residents including Tom Cruise, Leonardo DiCaprio, Collin Ferrell, teen heartthrob Zac Efron, Megan Fox, Ryan Gosling, Katherine Heigl, Val Kilmer, Eva Mendes, Robert Pattinson, Jim Parsons, and many more.
45 Years Of Experience In Handling Personal Injury And Wrongful Death Truck Accident Claims in Los Feliz and all of Los Angeles, Calif.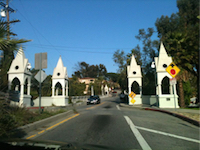 We are experienced truck accident personal injury lawyers, aiming to fight for your rights with all our knowledge and expertise in handling personal injury claims and wrongful death claims for over 45 years. Our law firm takes necessary action to help you get needed medical care, specialists, property damage repaired or replaced and to recover maximum compensation for all damages allowed under the Californian law for your truck or other accident personal injury claim. Here is some more information:
We have more than 98% success rate
Our personal injury lawyers have recovered more than $100,000,000.00 for our clients
Our entire personal injury law firm concentrates in dealing with Personal Injury and Wrongful Death Claims – not divorces or similar matters.
Our respected lawyers include graduated UCLA Summa cum laude (with highest honors) and Phi Beta Kappa (Nation's Oldest Academic Honor Society), Chair of Westwood Bar Civil Litigation-Tort Committee, Arbitrator in Los Angeles Superior Court, etc.
We proudly have earned various awards including the following:

Personal Injury Attorney of Years 2010 and 2014
Personal Injury Law Firm of Years 2011 and 2014
To learn more about our personal injury lawyers, please click here and to know about how we can assist you further with your Los Feliz, Los Angeles truck accident or other personal injury or wrongful death claim, what you need to do to protect your rights and to comply with other procedural rules, please contact us for a free and confidential case evaluation and consultation:
Speak directly with our experienced truck accident injury lawyer or any member of our legal team at 818-222-3400 (after hours, please press 1) for a FREE, CONFIDENTIAL no-obligation consultation.
Call us on our Toll-Free number - 866 INJURY 2 or 866-465-8792 (after hours, again please press 1)
You also may email us at info@WalchLaw.com
Fill our contact us form, to learn about your options and receive a complimentary case evaluation.
CALL US NOW FOR A FREE CASE EVALUATION – And We Handle Truck Accident and Personal Injury Accident Cases on a Contingency Fee Basis Which Means NO Fee Is Charged Until You WIN!