Truck Accident in Lake Elsinore
Lake Elsinore, California Truck Accident Personal Injury & Wrongful Death Lawyers
Over 45 Years Of Experience In Handling Truck Accident Personal Injury And Wrongful Death Claims!
Lake Elsinore Fatal Crashes and Road Traffic Accident Statistics for 2013
Fatal accident count: 7
Vehicles involved in fatal accidents: 11
Fatal accidents involving drunken persons: 2
Fatalities: 7
Persons involved in fatal accidents: 12
Pedestrians involved in fatal accidents: 0
Source: City-Data
If you were injured or hurt in Lake Elsinore, read this:
Are you a victim of ​a ​truck accident, car accident, motorcycle accident​ or uninsured motorist (UM) accident in Lake Elsinore, CA? Lake Elsinore, Riverside truck accidents can cause very serious injuries. Then you are in need of aggressive legal representation from experienced personal injury lawyers. Our Lake Elsinore personal injury lawyers possess over 45 years of experience in handling lawsuits pertaining to truck, car, motorcycle or any other kinds of accident personal injury and wrongful death claims.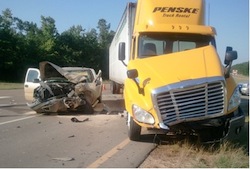 You can contact us 24/7 for a completely FREE & CONFIDENTIAL CONSULTATION. Click here to reach us now for a truck accident case or wrongful death claim consultation. For more details on our experienced personal injury lawyers, check our lawyer profiles. Please visit our Truck Injury Accident Web Site to learn more about the truck accident injury claims process.
About Lake Elsinore, Riverside, CA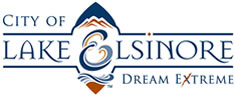 A city in western Riverside County, California, Lake Elsinore was established as a city in 1888.It is on the shore of Lake Elsinore, a natural freshwater lake about 3,000 acres in size. It was a small resort town in the late 19th century and early 20th century but gradually progressed to become a city with a population of 51,821 according to 2010 U.S. Census.
The solace provided by Lake Elsinore was a major draw for celebrities vying to break away from the urban Hollywood and Los Angeles scene in the early 1900s. A Moorish-style house built by Aimee Semple McPherson, Aimee's Castle, and the abode of the lead actor in Universal Pictures' film, Dracula, Bela Lugosi, is still located in the city of Lake Elsinore.
Our Lake Elsinore, Riverside Personal Injury & Wrongful Death Accident Lawyers Are Here to Help You Win!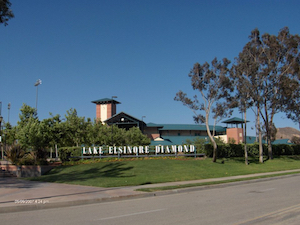 Our aggressive yet compassionate and sympathetic lawyers are qualified and experienced in successfully resolving the toughest of personal injury claims and wrongful death claims, including truck, car and motorcycle collisions, and acquiring maximum compensation for your damages and personal losses. Our personal injury & wrongful death attorneys offer:
We have recovered more than $100,000,000.00
We provide immediate help in form of medical care, medical specialists, property damage repair and replacement, settlement, emergency advances, transportation to health care providers, medications, prescriptions, etc
We have earned many awards and titles, including:

Personal Injury Attorney of Years 2010 and 2014
Personal Injury Law Firm of Years 2011 and 2014

And we were chosen Top Lawyers In California (Highest in Ethical Standards & Professional Excellence)
Contact Us now for a Free Case Consultation and/or Evaluation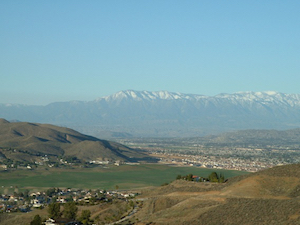 If you were injured in a truck or other accident in Lake Elsinore, Riverside or California, our personal injury attorneys can assist you in protecting your rights and complying with required time deadlines, procedures and other rules:
Please call us on our toll-free number 866 Injury 2 or 866-465-8792 (after hours please dial 1) or at 818-222-3400 (again after hours please dial 1).
Alternatively, you can tell us all about your truck accident personal injury case by filling-out our contact us form. Our legal experts will get back to you at the earliest time possible.
You can even contact us by email 24/7 at info@WalchLaw.com.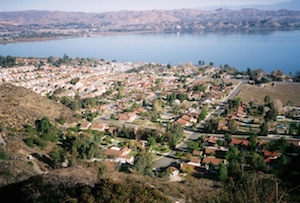 We Don't Charges For Our Initial Consultation – it is ABSOLUTELY FREE!
We also work on most cases on a contingency fee – which means there is NO charge until you win and our fee comes out of the recovery NOT your pocket!