Truck Accident in Lake Arrowhead
Lake Arrowhead Truck Accident Personal Injury Lawyers
45 Years of Experience Handling Truck & Car Accident Injury Claims and Wrongful Death Cases!
If you had a truck, car or motorcycle injury accident in Lake Arrowhead, Big Bear or San Bernardino, read this: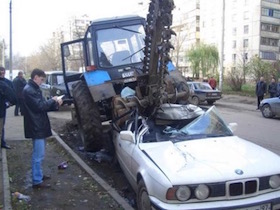 Truck accidents, especially on mountain roads, can cause serious injuries, sometimes fatalities resulting in wrongful death, and total loss property damage claims. Our Lake Arrowhead, CA truck accident personal injury lawyers provide expert legal advice to those who have suffered serious injuries in a truck accident. Besides truck accidents, we extend our assistance to victims of car, bus, bicycle, motorcycle, and all uninsured motorist (UM) claims as well. We even provide our compassionate legal services in wrongful death claims to family members of a loved one, who died in a fatal accident. Our lawyers deal with each truck accident case and personal injury case tactfully and aim to procure maximum compensation for damages incurred.
So, if you are a victim of a truck accident or need assistance with any other kind of personal injury claim in Lake Arrowhead, San Bernardino or anywhere else in California, contact our experienced truck accident and personal injury lawyers now for a completely FREE CONSULTATION. In case you wish to know more about your personal injury claims process or what should be done after a truck accident or collision, go through our Truck Accident Advice Page. For more information on our team of experienced lawyers, please visit our home page and lawyers' profile.
About Lake Arrowhead, CA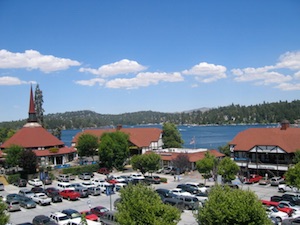 An unincorporated community, Lake Arrowhead is a census-designated place (CDP) in the San Bernardino Mountains of San Bernardino County, California. Lake Arrowhead consists of six communities, including Lake Arrowhead, Twin Peaks, Blue Jay, Cedar Glen, Sky Fores, and Rim Forest. The 2010 United States Census reported that Lake Arrowhead had a population of 12,424. Lake Arrowhead is a beautiful mountain resort, providing fun for the entire family during the summer with boating, water skiing and hiking; and during the winter with all sorts of winter sports, such as skiing and snowboarding. Any of these activities can lead to accidents resulting in injuries and should you need any assistance just contact us 24/7 for an absolutely FREE consultation and case evaluation.
RELY ON OUR EXPERIENCED TRUCK ACCIDENT ATTORNEYS FOR LAKE ARROHEAD TRUCK, CAR AND WRONGFUL DEATH ACCIDENT CLAIMS HELP
We possess 45 years of experience in successfully resolving countless truck, car, motorcycle and bicycle accident personal injury cases, wrongful death claims, and other personal injury cases in Lake Arrowhead, Big Bear, San Bernardino, Los Angeles and all throughout California.
We have had more than 98% success rate.
Our personal injury lawyers recovered more than $100,000,000.00 for our clients.
Our entire personal injury law firm concentrates in dealing with Personal Injury and Wrongful Death Claims – not divorces or similar unrelated matters.
Our respected lawyers have graduated from major universities such as UCLA Summa cum laude (with highest honors) and Phi Beta Kappa (Nation's Oldest Academic Honor Society).
No Fee Until You Win!
To learn more about how our truck accident personal injury attorneys can assist you in an injury accident claim, and what you need to do to protect your rights and timely comply with California time deadlines and other procedural rules, contact us now. We are easy to reach 24/7: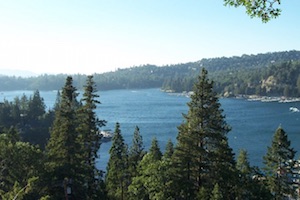 Please call us at 818-222-3400 (after hours please dial 1) or on our toll-free number 866 Injury 2 or 866-465-8792 (again after hours please dial 1).
Contact us quick and easy. Fill-out the details of your truck accident or other personal injury case in Lake Arrowhead, San Bernardino, CA and our expert attorneys and legal team will get back to you in no time.
You can even send us your questions by sending us an email at info@WalchLaw.com.
We want to help you. We provide experienced and powerful representation.
There is NO charge for our initial consultation – it is ABSOLUTELY FREE!