Truck Accident in La Quinta
Truck Accident Personal Injury Lawyers in La Quinta, California – We are Experienced & Trusted Legal Experts!
Need Trusted Legal Experts to Handle Your Personal Injury or Wrongful Death Claim?
If you had a truck accident injury, read this: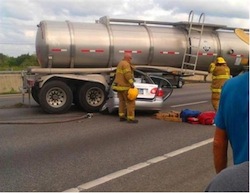 Truck accidents cause serious injuries and sometimes deaths resulting in wrongful death accident claims. Our La Quinta, Coachella Valley personal injury lawyers provide aggressive yet compassionate legal support to victims of serious truck and car accidents, and to families involved in wrongful death claims of loved ones who were killed in a truck accident. We are very experienced and successful professionals with more than 45 years of experience providing exceptional legal services to victims of truck collisions or the families and relatives of people, who were killed in a truck or other fatal accident. Please contact us now for a an absolutely FREE truck, car or motorcycle accident legal consultation.
If you or anyone know was hurt in a truck accident or other accident in La Quinta, the Coachella Valley, Riverside or anywhere in California, simply click here to reach us for a truck accident case or wrongful death case consultation. For more details about our experienced personal injury lawyers, check our lawyer profiles. See our Truck Injury Accident Web Site to learn more about the truck accident injury claims process in general; and simply call us at 818-222-3400 or 1.866 INJURY 2 (after hours press 1) for specific advice about your own truck accident injury case.
About La Quinta, California
La Quinta Fatal Crashes and Road Traffic Accident Statistics for 2013
Fatal accident count: 2
Vehicles involved in fatal accidents: 3
Fatal accidents involving drunken persons: 0
Fatalities: 2
Persons involved in fatal accidents: 3
Pedestrians involved in fatal accidents: 1
Source:
City-Data
A resort city in Riverside County, California, La Quinta had a population of 37,467, according to the US 2010 Census. La Quinta enjoys a fabulous tourism industry, especially during the cooler winter months, during which "snowbird" tourists arrive. Home to more than twenty (20) golf courses, including the world-famous PGA West, the city is quite popular among golf lovers.
La Quinta is in the Coachella Valley and is relatively close to all major cities in that valley, including Cathedral City, Desert Hot Springs, Indian Wells, Palm Desert, Palm Springs and Rancho Mirage. Three city restaurants are owned by notable residents, including professional golfer Arnold Palmer, The Arnold Palmer Restaurant, one co-owned by actor Clint Eastwood, The Hog's Breath Inn, and Devane's Old Town, owned and operated by actor William Devane. All three popular restaurants are located in the La Quinta Village.
La Quinta, Coachella Valley, Riverside Truck Accidents
Determining the cause of a truck accident is of utmost importance when pursuing a legal case for compensation for injuries, wrongful death and damages incurred in a truck collision. The mammoth size and force of big rig commercial vehicles like a truck and 18 wheelers can be a major safety concern for those traveling alongside them, particularly in smaller vehicles like cars and motorcycles.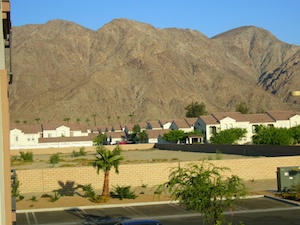 For expert legal assistance and understanding the intricate details of your personal injury case, contact our experienced La Quinta truck accident personal injury attorneys and wrongful death claim lawyers. They can explain things to you in a better way and simplify the legal process and formalities pertaining to your case. We understand how taxing it is when involved in a serious truck accident or car collision. Based on this understanding, thanks to our 45 years of experience in handling truck accident personal injury claims, we work towards helping you secure top medical care and treatment, getting your damaged truck or car repaired, and getting you maximum compensation to cover all losses and damages incurred.
We Fight for Your Rights and aim for Maximum Compensation in Truck Accident Cases in La Quinta, Coachella Valley, Riverside
To learn about how we can assist you further with your La Quinta, California truck accident personal injury or wrongful death claim, what you need to do to protect your rights and to timely comply with other procedural rules, including California DMV rules and truck insurance procures, please contact us now for a free & confidential case evaluation and consultation.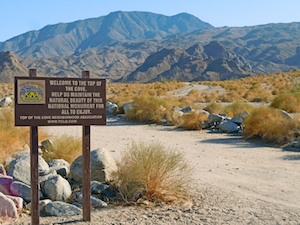 Here are some quick and easy ways to Contact Us:
To contact our experienced personal injury lawyers, please call on our toll-free number 1 866 Injury 2 or 866-465-8792 (after hours please press 1) or on 818-222-3400 (again after hours please press 1)
For our quick and easy consultation, just fill-out the details in our contact us form and tell us about your La Quinta, Coachella Valley, Riverside or California truck accident or other injury accident.
You can even send us an email directly to info@WalchLaw.com.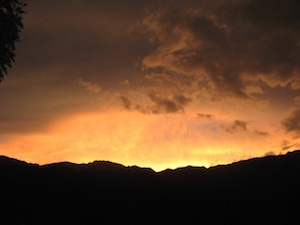 We provide FREE & confidential case evaluations and we also work on a contingency fee basis… Meaning there is NO Fee on your accident injury case until You WIN! It's in your best interests to act now and let us fight for YOU to protect your rights.