Truck Accident in La Puente
La Puente Truck Accident Personal Injury and Wrongful Death Claim Lawyers
We Are Experienced Results Oriented Truck Accident Personal Injury and Wrongful Death Lawyers With Over 45 Years Of Experience and Success Working to Get Our Clients Everything They Deserve!
If you had a truck accident in La Puente, Los Angeles, read this:
La Puente Fatal Crashes and Road Traffic Accident Statistics for 2013
Fatal accident count: 1
Vehicles involved in fatal accidents: 1
Fatal accidents involving drunken persons: 0
Fatalities: 1
Persons involved in fatal accidents: 1
Pedestrians involved in fatal accidents: 1
Source:
City-Data
Truck accidents cause devastating injuries and property damage. We understand this and we are here to help you get everything you deserve. During a personal injury claim, various issues may arise, from managing legal formalities pertaining to the case to coping with the injuries, medical care, medical bills, loss of a loved one or damage to property and loss of income. Contact us for complete legal assistance during your truck accident personal injury claim in La Puente, California. Our truck accident legal expertise extends not only to those injured in truck, car, motorcycle and other types of personal injury accidents but to families and loved ones of those who have lost their lives in a tragic accident and need assistance with wrongful death claims.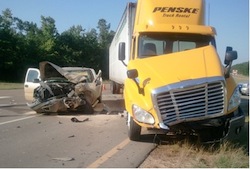 You can contact us for a completely FREE & CONFIDENTIAL INITIAL CASE CONSULTATION & EVALUATION. If we take your accident case, we work on a contingency fee which means you pay NO fee until we win and the fee is simply paid out of the case recovery!
Find more information about our experienced truck accident personal injury lawyers on our home page. To know about our lawyers in detail, browse through our lawyers' profiles and our personal injury and wrongful death case testimonial pages for interesting information on the cases which we have successfully settled and recovered compensation for our injured clients. Once you have done this and would like specific FREE information about your own accident case, simply call us at 818-222-3400 or 1.866 INJURY 2 (after hours, press "1"), or just click here, for our 24/7 contact information in-take form.
About La Puente, Los Angeles, CA

La Puente is a city in Los Angeles County, California. It has a population of 39,816 according to the 2010 U.S. Census. La Puente is situated just about 20 miles east of downtown Los Angeles. The city is home to the famous private high school, Bishop Amat Memorial, which was attended by several notable sportspersons including Eric Bieniemy (UCLA and NFL running back), John Sciarra (UCLA and NFL quarterback), Pat Haden (former USC and NFL quarterback and later Athletic Director at USC), and Dan Haren (MLB pitcher), to name a few.
Our La Puente Injury Accident Lawyers
Our reliable, trusted, aggressive yet sympathetic accident lawyers are qualified and experienced in successfully resolving the toughest of personal injury and wrongful death claims and can help acquire maximum compensation for your damages. Contact our legal team now for help with your own injury accident case. We offer FREE consultations and there is NO fee until you WIN!
Choose Our Truck Accident Attorneys and Law Offices for La Puente Personal Injury and Wrong Death Cases
Our truck accident law firm and legal team possess more than 45 years of experience in successfully resolving thousands of truck accident, car accident and other personal injury cases in La Puente, Los Angeles and all around California.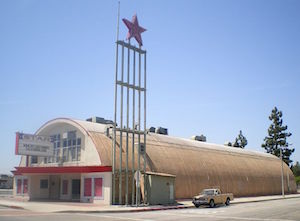 We have over 98% success rate
Our lawyers have recovered over $100,000,000.00 for our clients!
Our entire personal injury & wrongful death law corporation and lawyers concentrate in handling Personal Injury and Wrongful Death Accident Cases
Attorneys and law firm selected Personal Injury Lawyers and Law Firm of multiple years
Lawyers selected to Top Lawyers in California based on highest in ethical standards and professional excellence
Graduated UCLA Summa cum laude (with highest honors) and Phi Beta Kappa (Nation's Oldest Academic Honor Society)
FREE case evaluations and NO fee until you win!
We Offer an Absolutely Free Case Consultation and Case Evaluation!
There are many easy ways to contact our personal injury accident lawyers – choose whichever is best for you: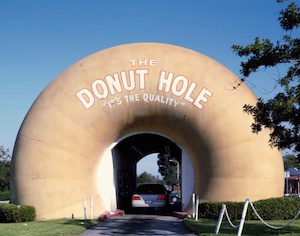 To contact our dependable and results oriented personal injury lawyers, please call on 818-222-3400 (after hours please press 1) or on our toll-free number 866 Injury 2 or 866-465-8792 (again after hours please press 1).
Fill-out our contact us (http://www.walchlaw.com/contact-us-please-tell-us-about-your-case.html) form and tell us about your truck accident, car accident or other injury accident in detail.
You can even send us an email at info@WalchLaw.com.
We work on contingency fees which mean that there is NO FEE until you WIN!