Truck Accident in La Mirada
La Mirada Truck Accident Personal Injury & Wrongful Death Accident Lawyers You Can Trust
We Are Truck Accident Injury Lawyers and Wrongful Death Claim Attorneys With Over 45 Years of Experience & Success In Handling Personal Injury Claims in La Mirada, Los Angeles & Orange Counties!
La Mirada Fatal Crashes and Road Traffic Accident Statistics For 2013
Fatal accident count: 1
Vehicles involved in fatal accidents: 1
Fatal accidents involving drunken persons: 0
Fatalities: 1
Persons involved in fatal accidents: 1
Pedestrians involved in fatal accidents: 1
Source: City-Data
If you were injured in a La Mirada Truck or Car Accident, read this:
We know that a La Mirada truck accident can cause serious injuries, major property damage and sometimes even a death resulting in a wrongful death accident claim. We are reliable and experienced personal injury lawyers who provide expert truck accident injury claims advice and legal assistance. So, if you were injured in truck, car, motorcycle and any other accident, or need assistance in a wrongful death claim of loved one, for relatives or a family member in La Mirada or anywhere else in Los Angeles, Orange or California; you have come to the right place. Contact us now for a completely FREE & CONFIDENTIAL CONSULTATION. Click Here to reach us now for a truck accident case or wrongful death case consultation. You also may call us at 1.818-222-3400 or 1.866 INJURY 2 (after hours, press 1) for immediate and specific advice about your own truck, car or other accident.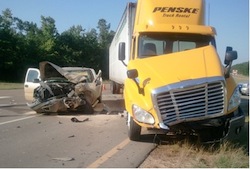 For information on our lawyers, their experience and success stories check our Client Testimonials, our record of Verdicts & Settlements and our Personal Injury Lawyer Profiles. If you are searching for more information about truck accidents and what should be done or should not be done in case of a truck accident injury or any other kind of personal injury case, then you can find valuable information on our web site, including our Truck Accident Advice Page. And, for more specific advice about your own injury claim, simply call our accident injury lawyers at 1.818-222-3400 or 1-866 INJURY 2.
About La Mirada, California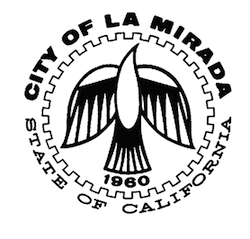 A city in southeast Los Angeles County, California, La Mirada is one of the Gateway Cities. According to the 2010 U.S. Census, the population of La Mirada was 48,527. La Mirada was listed on CNN Money Magazine's "Best Place to Live" list, with the 'La Mirada Theatre for the Performing Arts' and 'Splash! La Mirada Regional Aquatics Center' as two main attractions in La Mirada, California.
The La Mirada Theatre for the Performing Arts is counted amongst the best in Southern California, featuring plays, musicals and children's productions. Members of this law firm have had the pleasure of enjoying performances there. Biola University, an evangelical Christian liberal arts institution, also is situated in La Mirada. La Mirada is a beautiful place, boasting well maintained parkways, streets and parks.
We Fight for Your Rights and aim for Maximum Compensation
In our 45 years of legal experience, we have successfully resolved countless truck, motorcycle and car accident personal injury cases, wrongful death claims, and other personal injury cases not just in La Mirada, but all throughout Los Angeles, Orange County and California. Furthermore: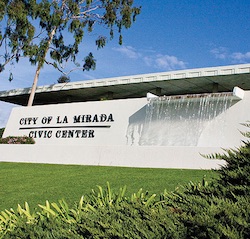 We have had more than 98% success rate.
Our personal injury lawyers recovered more than $100,000,000.00 for our clients.
Our entire personal injury law firm concentrates in dealing with Personal Injury and Wrongful Death Claims, including truck and car accident cases – not divorces or other matters.
Our respected lawyers have graduated from excellent schools, such as UCLA Summa cum laude (with highest honors) and Phi Beta Kappa (Nation's Oldest Academic Honor Society).
Our personal injury lawyers were awarded Personal Injury Lawyer of Years 2010 and 2014; and our law firm Personal Injury Law Firm of 2011 and 1014.. We were also selected to TOP LAWYERS based on highest in ethical standards and professional excellence.
Free Case Consultation & No Fee Until You Win!
To know more about how we can assist you in protecting your rights and complying with required time deadlines and other codes, rules and/or regulations of the Calif. DMV and the involved insurance companies, please contact us now for your FREE & CONFIDENTIAL case consultation and/or evaluation. We are very easy to reach and enjoy hearing from our readers:
Please call us at 1.818-222-3400 or on our toll free number 866 Injury 2 or 866-465-8792 (after hours please dial 1)
For our quick and easy way to contact us, fill-in your case details in our contact us form and tell us all about your truck accident personal injury case or details of a wrongful death claim of a loved one.
You can even send us your questions and information via email at info@WalchLaw.com.
There is NO charge for our initial consultation – it is ABSOLUTELY FREE!
And thereafter on personal injury or wrongful death accident claims we work on a contingency fee which means there is NO fee charged to you and you do NOT pay us any fee unless and until YOU WIN!