Truck Accident in Huntington Park
Huntington Park Truck Accident Personal Injury & Wrongful Death Claim Lawyers - Over 45 Years of Experience You Can Trust!
Are You Searching For Trusted Personal Injury Lawyers in Huntington Park, California?
If Yes, Then Read On:
2013 Fatal Crashes and Road Traffic Accident Statistics for Huntington Park, Los Angeles, CA
Fatal accident count: 1
Vehicles involved in fatal accidents: 1
Fatal accidents involving drunken persons: 1
Fatalities: 1
Persons involved in fatal accidents: 1
Pedestrians involved in fatal accidents: 4
Source: City-Data
Huntington Park, Los Angeles truck & car accidents cause terrible injuries, property damages and sometimes fatalities resulting in wrongful death accident claims. Our aggressive yet compassionate truck accident personal injury lawyers provide expert legal services for those injured in a truck, car, motorcycle, and any other type of accident in Huntington Park, Los Angeles and Orange counties. In addition, we have more than 45 years of experience in handling wrongful death claims in addition to serious injury cases. So, if you or a loved one has been injured in a truck, car or any other accident in Huntington Park, CA, contact us now for complete legal assistance with medical care, property damage repair and to comply with all the time consuming and daunting legal formalities, allowing you to focus on recuperating from the injury sustained or cope with the loss of a loved one. We are here for you, working to obtain everything you are entitled to.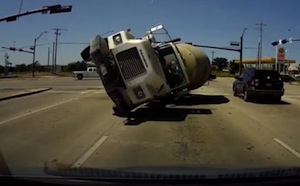 Click here to reach us for a FREE & CONFIDENTIAL initial discussion and consultation on your personal injury case or wrongful death claim in Huntington Park or anywhere in Los Angeles, Orange and California. For more details on our experienced personal injury lawyers, check our lawyer profiles. Check out our Truck Accident Injury Web Site to learn more about the truck accident injury claims process. In order to speak to our experts directly for specific help on your own injury accident case, please call us at 818-222-3400 or 1.866 INJURY 2 or simply click here, for our 24/7 contact link and information.
About Huntington Park, Los Angeles, CA

A city in the Gateway Cities district of southeastern Los Angeles County, California; Huntington Park had a population of 58,114, according to the U.S. 2010 Census. Named after prominent industrialist Henry E. Huntington, Huntington Park was incorporated in 1906 as a streetcar suburb for workers in the rapidly expanding industries to the southeast of downtown Los Angeles. Cities that surround the city of Huntington Park include Bell, Cudahy, Los Angeles, Maywood, South Gate and Vernon.
Choose Our Trusted Personal Injury and Wrongful Death Lawyers
We possess over 45 years of experience successfully resolving thousands of truck, car and other accident and personal injury cases in Huntington Park and all around Los Angeles, Orange and California.

City of Huntington Park, Official Seal

We have over 98% success rate
We have recovered over $100,000,000.00 for our clients
Our entire personal injury & wrongful death law corporation and lawyers concentrate in handling personal injury and wrongful death accident cases
Our lawyers have graduated excellent schools, such as UCLA Summa cum laude (with highest honors) and Phi Beta Kappa (Nation's Oldest Academic Honor Society)
Our lawyers and law firm have received numerous honors, including Personal Injury Lawyer and Law Firm for 2010, 2011, and 2014, and Selected to Top Lawyers in California (Highest in Ethical Standards & Professional Excellence)
There's NO fee until you win and we provide a FREE & CONFIDENTIAL consultation and evaluation!
We Help You to Get Maximum Compensation for Your Losses
Tell us about your case details and we shall work hard so you not only get the maximum compensation for physical losses, emotional losses and financial damages, but also offer assistance in understanding the complicated legal formalities and obtaining proper medical care. It is easy to reach our experienced personal injury lawyers: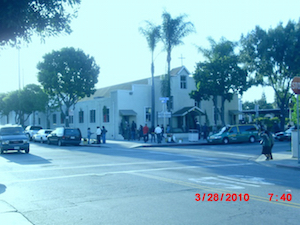 Please call us at 818-222-3400 or our toll-free number 866 Injury 2 or 866-465-8792 (after hours please dial 1)
Click here, to use our 24/7 quick and easy contact us form and tell us about your truck accident or other personal injury case in Huntington Park, Los Angeles or Orange counties, and all of California.
You can even send us an email at info@WalchLaw.com.
We Will Help You Resolve You Case in Huntington Park, CA.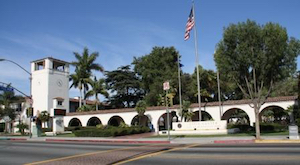 We work on contingency fees on accident injury cases. This means that there is NO legal fee due unless and until we win your case and recover compensation for your losses! We care about you and we want you to get the best medical care and best monetary recovery possible!
FREE & CONFIDENTIAL CONSULTATION and NO FEE UNTIL YOU WIN!