Truck Accident in Hermosa Beach
Hermosa Beach Truck Accident Personal Injury Lawyers and Wrongful Death Attorneys!
2012 Fatal Crashes and Road Traffic Accident Statistics for Hermosa Beach, Los Angeles County, CA
Fatal accident count: 1
Vehicles involved in fatal accidents: 2
Fatal accidents involving drunken persons: 0
Fatalities: 1
Persons involved in fatal accidents: 5
Pedestrians involved in fatal accidents: 0
Source: City-Data
Are You Searching Expert Legal Consultation For Your Personal Injury Claims In Hermosa Beach, Ca?
Please read this now if you need a Hermosa Beach, Los Angeles Truck Accident Attorney – FREE Consultation & NO fee until you win!
Hermosa Beach accidents can cause serious injuries, property damage and sometimes even deaths. Our truck accident injury lawyers and wrongful death claim attorneys for Hermosa Beach, Los Angeles, California possess more than 45 years of experience in providing expert personal injury legal services for those injured in a truck, car, motorcycle or any other kind of accident. We extend our expertise to wrongful death claims to the families and loved ones of people killed in fatal truck collisions. So, if you require aggressive and experienced yet supportive legal representation in your truck accident personal injury claim, contact our very experienced and reliable lawyers for a completely FREE & CONFIDENTIAL CASE CONSULTATION & CASE EVALUATION.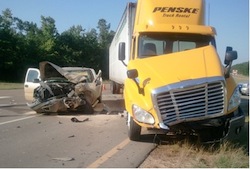 Call us now at 818-222-3400 or 1.866 INJURY 2, or simply click here, for our 24/7 contact information to comply with the many time deadlines and procedural rules imposed by the California DMV and insurance companies.
We can assist you from the smallest and the simplest of things to the most complex matters pertaining to your truck accident case. Our lawyers take over on all legal formalities of your personal injury case and even assist you to cope with traumatic injuries, medical care, MRI and other scans, hospital bills, damage to property, and loss of income. You can depend on our personal injury lawyers for clear explanations, advice and all needed assistance during your truck accident personal injury case.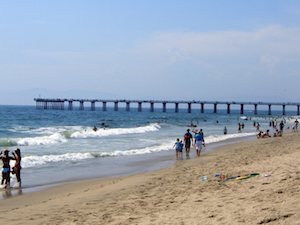 To know more about our injury accident lawyers, feel free to check our lawyer profiles, and our personal injury & wrongful death case testimonial pages. For more information on truck accident injury, what should be and should not be done, please visit our Truck Injury Accident Web Site and learn more about the truck accident injury claims process. If you would like FREE advice about your own injury accident, then simply call us now at 818-222-3400 or 1.866 INJURY 2 or click here.
About Hermosa Beach, Los Angeles, CA

Hermosa Beach is an extremely popular and among the most affluent beachfront cities in Los Angeles County, California. According to the U.S 2010 Census, the population of Hermosa Beach was19,506. Hermosa Beach is bordered by two (2) other very popular beach cities, Manhattan Beach to the north and Redondo Beach to the south and east. Together they are often called the three Beach Cities. The city of Hermosa Beach is located in the South Bay region of the greater Los Angeles area and as mentioned is one of three (3) Beach Cities. The city's beach is popular for sunbathing, beach volleyball, surfing, paddle boarding and bars. Actor, singer, comedian and producer Jack Black grew up in Hermosa Beach. Other celebrities who have lived in Hermosa Beach include actor A.J. Cook, Jimmy Kimmel, Teri Polo and many more.
Hermosa Beach Truck & Car Accidents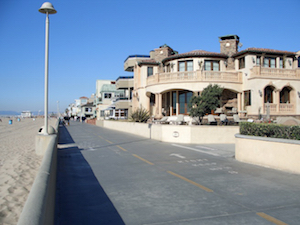 A Hermosa Beach truck accident is not only traumatizing but can cause physical and emotional injuries, and in worse cases even deaths. There are many time-bound procedural rules and deadlines to adhere to, thus seeking the best personal injury lawyers will serve in your best interests. If you were involved in a truck accident or car, motorcycle or any other motor vehicle accident in Hermosa Beach or Los Angeles, we urge you to contact us now for your absolutely FREE INITIAL CASE CONSULTATION AND CASE EVALUATION.
Why Choose Our Hermosa Beach Truck & Car Accident Lawyers?
In our 45 years of experience, our Hermosa Beach truck & car accident personal injury law firm has successfully resolved countless truck and car accident injury cases, wrongful death claims and other personal injury cases all throughout Los Angeles and California. Our expert accident lawyers offer the following: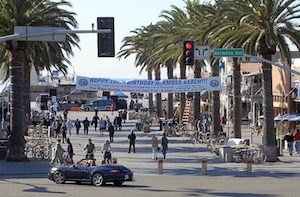 We have had more than 98% success rate.
Our personal injury lawyers have recovered more than $100,000,000.00 for our clients.
Our entire personal injury law firm concentrates in dealing with Personal Injury and Wrongful Death Claims.
Our respected lawyers have graduated from top schools with honors, including UCLA Summa cum laude (with highest honors) and Phi Beta Kappa (Nation's Oldest Academic Honor Society).
Our personal injury lawyers and law offices have won various awards and honors including personal injury lawyer and law firm for 2010, 2011 and 2014 and selected to Top Attorneys based on highest in ethical standards and professional excellence.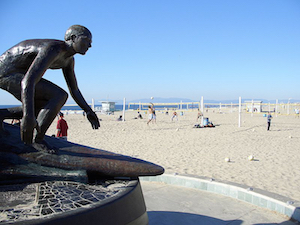 To learn more about how we can assist you in your own personal injury or wrongful death claim, and what you need to do to protect your rights and timely compliance with other procedural rules of the DMV and insurance companies, contact us now:
Please call our personal injury lawyers at 818-222-3400 or our toll free number 866 INJURY 2 or 866-465-8792 (after hours please dial 1).
Contact us quick and easy. Fill-out the details of your personal injury case in Hermosa Beach or anywhere in Los Angeles and all of California and our personal injury accident experts will get back to you in no time.
You can even send us your questions by sending us an email at info@WalchLaw.com.
There is NO charge for our initial consultation – it is ABSOLUTELY FREE!
There is NO fee until you WIN!