Truck Accident in Hawaiian Gardens
Hawaiian Gardens Truck Accident Lawyer and Wrongful Death Attorneys!
Legal Assistance From Lawyer Experts to Handle Your Truck Accident Personal Injury Claim Or Truck Accident Wrongful Death Claim! FREE Case Evaluations & NO Fee Until You Win!
If you were injured in a truck or car accident in Hawaiian Garden, read this: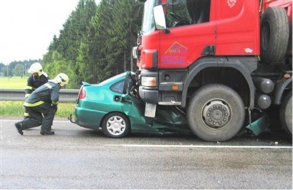 Truck and car accidents in Hawaiian Gardens cause very serious injuries, property damage and even death. With over 45 years of experience as personal injury lawyers and wrongful death claims attorneys, we offer legal services to victims of serious accidents involving a truck, car, motorcycle or any other kind of automobile or motor vehicle accident that resulted in debilitating injuries or wrongful death. Our personal injury lawyers extend their services to loved ones and family members of those killed in a fatal truck accident caused by the negligence of another person, business or corporation.
2012 Fatal Crashes and Road Traffic Accident Statistics for Hawaiian Gardens, California
Fatal accident count: 1
Vehicles involved in fatal accidents: 1
Fatal accidents involving drunken persons: 0
Fatalities: 1
Persons involved in fatal accidents: 1
Pedestrians involved in fatal accidents: 1
Source: City-Data
So, if you are a victim of​ a ​truck accident, car accident, motorcycle accident​ or uninsured motorist (UM) or underinsured motorist (UIM) accident​in Hawaiian Gardens, Los Angeles County or anywhere else in California, our experienced and aggressive yet compassionate lawyers can help you manage all legal formalities and work towards getting maximum compensation for your physical, emotional and financial losses. To know more about our personal injury lawyers and our legal experts, please visit our homepage and lawyers profile page. You can contact us for a FREE personal case evaluation to discuss your truck accident or other personal injury claims. Our initial consultation is absolutely FREE and if we take your injury case there is NO fee until you WIN!
Again, if you need a consultation, it is FREE & CONFIDENTIAL. All you need do is call us at 818-222-3400 or 1.866 INJURY 2 (after hours dial 1) or simply click here for our 24/7 FREE consult.
About Hawaiian Gardens, Los Angeles, CA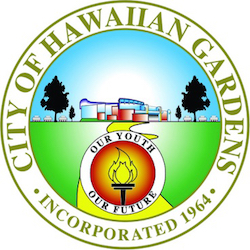 Situated to the South of Cerritos and just eight (8) miles NE of Long Beach, California, the City of Hawaiian Gardens is in Los Angeles County; and Hawaiian Garden's special name came from a refreshment stand in 1920 that was decorated with bamboo and palm fonds. According to the 2010 United States census, the population of Hawaiian Gardens was 14,779 and it is the smallest city in Los Angeles County at just one square mile.
Some of the most popular places in Hawaiian Gardens include the Cerritos Center for Performing Arts, Long Beach City College, Walter Pyramid and Rancho Los Alamitos Museum. Tourists coming to Hawaiian Garden can also enjoy a great time at the Hawaiian Gardens Casino which is the largest employer in Hawaiian Gardens and generates more than nine (9) million dollars for Hawaiian Gardens.
Why Choose Our Experienced Truck Accident Injury Lawyers Over Other Attorneys?
Our truck accident attorneys take the necessary steps to explain everything to you, help you get needed medical care and attention to both get you feeling better and obtaining proper proof to win your case, and, also very importantly, to recover maximum compensation for your injuries and damages allowed under Californian law for truck accident personal injury and wrongful death accident claims. Our personal injury law firm offers the following: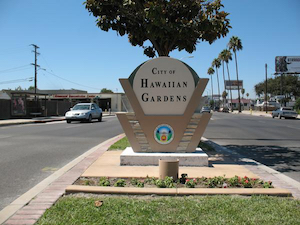 We have more than 98% success rate.
Our personal injury lawyers have recovered more than $100,000,000.00 for our clients.
Our entire personal injury law firm concentrates in dealing only with Personal Injury and Wrongful Death Claims – excluding divorces or similar matters.
Our respected lawyers have graduated from top schools, including UCLA Summa cum laude (with highest honors) and selected to join Phi Beta Kappa (Nation's Oldest Academic Honor Society).
We are proud recipients of awards and titles, including:

Personal Injury Attorney of Years 2010 and 2014
Personal Injury Law Firm of Years 2011 and 2014
Contact Us now for a Free Case Consultation and/or Case Evaluation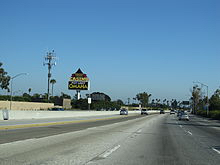 Please call us at our toll-free number 866 Injury 2 or 866-465-8792 (after hours please dial 1) or please feel free to talk to our lawyers at 818-222-3400 (after hours please dial 1).
Contact us quickly and easily! Simply fill-out the details of your personal injury case or a wrongful death claims case of your loved one, and our injury & accident experts will get back to you immediately.
You can even send us your questions by email. Our law office email address is info@WalchLaw.com.
There is NO charge for our initial consultation – it is ABSOLUTELY FREE!
And on injury cases we work on a contingency fee which means that there is NO fee until we WIN!