Truck Accident in Glendora
Glendora, CA Truck Accident Personal Injury and Wrongful Death Claim Lawyers
We Are Experienced Truck Accident Lawyers With Over 45 Years Of Experience!
If you had a truck accident in Glendora, Los Angeles, please read this: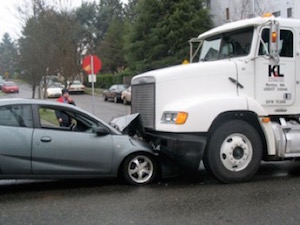 Truck accidents can cause very serious injuries and damages. During a personal injury claim, various issues may arise, from managing legal formalities pertaining to the case to coping with the injuries, medical care, medical bills, loss of income, loss of a loved one or damage to property. Contact us for complete legal assistance during your truck accident personal injury case in Glendora, California. Our truck accident legal services extend to those injured in truck, car, motorcycle, bicycle and other types of personal injury accidents and families with wrongful death accident claims.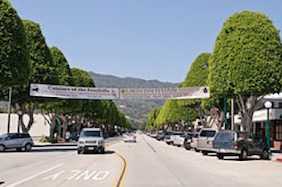 Know more about your rights and our truck accident injury and wrongful death lawyers by visiting our home page. For information on our lawyers, their experience and success stories, please check our Client Testimonials, our record of Verdicts & Settlements and our Personal Injury Lawyer Profiles. Find more information and general advice how to handle a Truck Accident, please see our Truck Accident Website. And for detailed information on how to deal with the situation when you or a loved one is involved in a truck collision or car crash in Glendora, CA, please contact us 24/7 by calling us at 1.866 INJURY 2 or 818.222.3440
About Glendora, CA

Glendora is a city in Los Angeles County, California, located just 23 miles east of downtown Los Angeles. As of the U.S. 2010 census, the population of Glendora was 50,073. Known as the 'Pride of the Foothills', Glendora is an affluent city with a diverse housing stock and a consistently high-ranking school district. Glendora's most expensive neighborhoods contain many very large, secluded estate homes with sweeping views across the San Gabriel Valley to Downtown Los Angeles.
Notable residents of Glendora have included Michael Anthony, former Van Halen bassist, singer Ana Nalick, baseball player Aaron Rowand and many more.
Experienced Truck Accident Injury Lawyers in Glendora, CA
Our 45 years of experience in successfully resolving countless truck accident personal injury claims and wrongful death claims throughout California has resulted in obtaining over 98% success rate. In addition,
2013 Fatal Crashes and Road Traffic Accidents Statistics of Glendora, California
Fatal accident count: 3
Vehicles involved in fatal accidents: 3
Fatal accidents involving drunken persons: 1
Fatalities: 3
Persons involved in fatal accidents: 6
Pedestrians involved in fatal accidents: 1
Source: City-Data
We have recovered more than $100,000,000.00
We provide immediate help in the form of medical care, specialists, property damage repair and settlement, medications, prescriptions, advances as appropriate, etc.
We have received many awards and titles, including:

Personal Injury Attorney of Years 2010 and 2014
Personal Injury Law Firm of Years 2011 and 2014

And we were chosen Top Lawyers In California (Highest in Ethical Standards & Professional Excellence)
Our Glendora truck accident personal injury attorneys can assist you in protecting your rights and comply with required time deadlines and other rules. Contact us now for your FREE case consultation and/or evaluation. We are very easy to reach: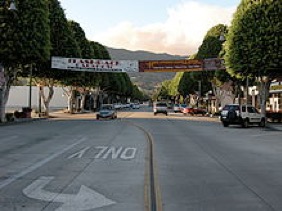 Please call one of our truck accident injury lawyers at 818-222-3400 or our toll-free number 866 Injury 2 or 866-465-8792 (after hours please dial 1)
For our quick and easy way to contact us, please just fill-out our simple contact us form. Our legal experts will get back to you in no time.
You can even send us your questions and information 24/7 by sending us an email at info@WalchLaw.com.
There is NO charge for our initial consultation – it is ABSOLUTELY FREE!
And on truck accident injury cases we work on a contingency fee which means there is NO fee until you WIN!