Truck Accident in Gardena
Gardena Truck Accident & Personal Injury Lawyers: Four Decades of Legal Experience to Rely on!
Trust Experienced and Compassionate Truck Accident Personal Injury & Wrongful Death Accident Lawyers in Gardena, California
If you had a truck accident injury or have a wrongful death claim due to the death of a family member in Gardena, Los Angeles or anywhere in California, please read this now: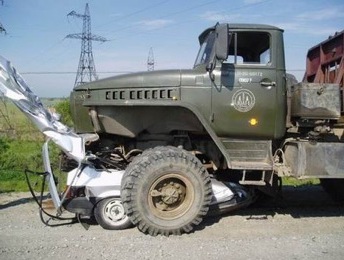 We are experienced Gardena, Los Angeles and California truck accident personal injury lawyers who will fight for your rightful claim with all our knowledge, might, ferocity and, most importantly for our clients, sincere compassion. Our aggressive truck accident, personal injury & wrongful death lawyers and legal team aim to recover the rightful compensation for our clients, who have been victims of a tragic truck accident, car accident or other accident in Gardena, Los Angeles, Calif. We extend our services to not just truck accident claims but also for a car, automobile, pedestrian, uninsured motorist (UM), underinsured motorist (UIM) and other personal injury claims, wrongful death claims and more.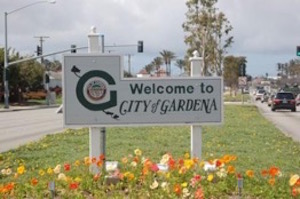 You can contact us for a completely FREE CONSULTATION. Our lawyers and our law corporation provide truck accident and personal injury legal services in Gardena, Los Angeles and other parts of California. For more information on our experienced truck accident personal injury attorneys and law firm, visit our home page. To know about our lawyers and our successful case results, feel free to check our lawyer profiles and also our many personal injury & wrongful death case testimonial pages.
About Gardena, Los Angeles, Calif.
Bound by Hawthorne towards the northwest, Harbor Gateway on the south, Alondra Park on the west and Athens towards the north, Gardena is located in the South Bay region of Los Angeles County. As of the 2010 United States Census, Gardena is home to more than 58,829 people. Not many may know that Gardena has the highest percentage of Japanese in California.
Truck Accidents Can be Fatal
Gardena Fatal Accidents And Road Traffic Crash Statistics For 2013
Fatal accident count 1
Vehicles involved in fatal accidents 1
Fatal accidents involving drunken persons 0
Fatalities 1
Persons involved in fatal accidents 1
Pedestrians involved in fatal accidents 1
Source: City-Data
The weight of an average passenger car is 4,000 lbs while semi trucks or large big rig vehicles can weigh 80,000 lbs or more! Thus, their momentum, weight multiplied by speed, can be huge, resulting in catastrophic accidents and collisions. Commercial truck drivers are often provided financial incentives to travel long distance as fast as possible. Thus, with several factors including ride height, stopping distance, and driver's field of vision, the problem with fatigue can be most evident. Truck drivers on financial incentives may not keep the safety of passengers in nearby smaller cars and other vehicles at top priority, because of which they may end up losing control of their huge truck, causing fatal truck accidents resulting in wrongful death and other personal injury claims in Gardena, Los Angeles, Calif.
Choose Our Experienced Truck Accident Personal Injury Lawyers
For our clients we do all that is needed to recover all damages allowed under Californian law for truck accident personal injury claims in Gardena, Los Angeles. Here are some damages that injured persons may be entitled to recover:
Past and future medical, hospital, psychological and dental reconstruction costs
The time lost at work, irrespective of whether it is covered by employment benefits or sick leave. All past and future loss of earnings are investigated and sought in compensation.
Recover all past and future pain, suffering, emotional distress and inconvenience
Property damage, rental charges, loss of use of property and even diminution in value since after a truck or car is repaired it is often worth less than it was prior to the collision.
Contact Us now
Contact our Gardena, Los Angeles truck accident injury lawyers and legal team now for a completely FREE CONSULTATION and CASE EVALUATION.
Call us on our Toll-Free number - 866 INJURY 2 or 866-465-8792 (after hours, please press 1).
Speak directly with our experienced truck accident injury lawyer or any member of our legal team at 818-222-3400 (after hours, please press 1)
You may even contact us by emailing us at info@WalchLaw.com
We work on a contingency fee basis, which means there is NO fee until you WIN!
And with our firm, your consultation is absolutely FREE!
Call us now; you will be glad that you did!
NO FEE UNTIL YOU WIN!