Truck Accident in Garden Grove
Garden Grove Truck Accident Injury Lawyers and Wrongful Death Attorneys!
If You Were Injured in a Truck Collision or any Other Kind Of Accident in Garden Grove, Orange County, California, Contact Our Accident Attorneys Now For A Free Case Consultation And Evaluation.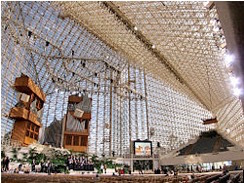 Truck accidents cause devastating injuries and damages. Our personal injury lawyers possess over 45 years of experience in handling claims pertaining to truck, car, motorcycle, biycle or any other kind of accident injury claims and wrongful death claims not just in Garden Grove, Orange County, but also in Los Angeles and all throughout California. For expert legal assistance in your truck or car accident injury or any other kind of personal injury claim, contact us now. Click here to reach us for an absolutely FREE AND CONFIDENTIAL CASE EVALUATIONS AND CASE CONSULTATION.
About Garden Grove, Orange County, California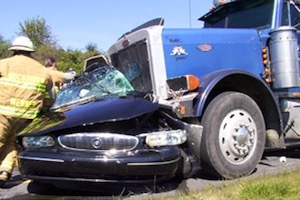 A northern city in northern Orange County, Garden Grove is approximately 34 miles south of Los Angeles. State Route 22, also called the Garden Grove Freeway, passes through Garden Grove in an east-west direction. According to the 2010 United States Census, the total population of Garden Grove was approximately 170,883. For vacationers and travelers, there are many places to visit in Garden Grove. Among some of the most popular places to visit in Garden Grove are the Tower of Hope, Crystal Cathedral and the Visitor Center Museum.
Truck Accidents in Garden Grove

Truck accidents in Garden Grove and Orange County often lead to debilitating injuries and in some unfortunate cases even fatalities with wrongful death claims for the families of the decedents. The mammoth size and force of big rig commercial vehicles like trucks and 18 wheelers can be a major safety concern for those who share roads with them, particular in smaller vehicles like cars and motorcycles. Due to trucks' great momentum, that is, weight times speed, large trucks often cause much greater damage and injury to passengers in the smaller vehicle that similar collisions that just involve cars. For these reasons, prompt investigation and medical care, coupled with expert attorney advice to comply with time deadlines and procedural rules of the DMV and insurance companies, are needed. You may contact us 24/7 for a FREE consultation and if we take the case there is NO fee until we win!
45 Years of Truck Accident Injury Experience You Can Trust
2013 Fatal Crashes and Road Traffic Accidents in Garden Grove, California
Fatal accident count: 8
Vehicles involved in fatal accidents: 13
Fatal accidents involving drunken persons: 4
Fatalities: 8
Persons involved in fatal accidents: 18
Pedestrians involved in fatal accidents: 2
Source: City-Data
Determining the cause of a truck accident is of utmost importance when pursuing a legal battle for compensation for your injuries and damages incurred in a truck collision. The cause of the accident will determine whether one is entitled to compensation and whether any reduction needs be made for comparative negligence or other liability factors. Insurance companies and big corporations have trained investigators, adjusters and defense attorneys on their side. That is huge advantage for them! You should even the playing field and seek an expert truck and auto lawyer to assist and advise you. For legal assistance for these intricate details of your personal injury case, contact one of our experienced truck accident personal injury and wrongful death accident lawyers now.
Why Choose Us?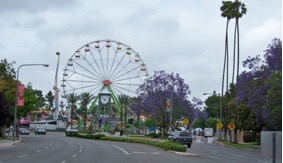 There are many lawyers out there. Some spend thousands on television advertising. But that does not make them good or competent. Our experienced and aggressive lawyers are qualified, trustworthy and successful in resolving the toughest of personal injury claims and wrongful death claims and acquiring maximum compensation for your damages and personal losses. For more information about our Garden Grove truck & car accident attorneys, please see our Attorney Profile and Testimonial pages. Please also note the following: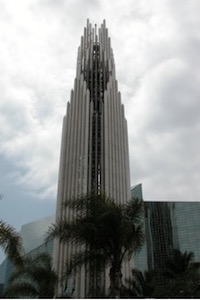 We have recovered more than $100,000,000.00 for our clients.
We provide immediate help with medical care, specialists, property damage repair and settlement, rental cars, medications, prescriptions, financial advances as appropriate, etc.
We have proudly received many awards and titles, including:

Personal Injury Attorney of Years 2010 and 2014
Personal Injury Law Firm of Years 2011 and 2014

And we were chosen Top Lawyers In California (Highest in Ethical Standards & Professional Excellence)
For more information, please click here
If You Were Injured in a Garden Grove Truck, Car or Motorcycle Accident, There are Many Easy Ways To Contact Us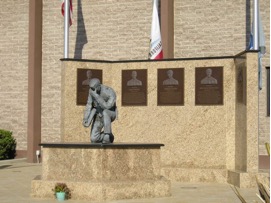 Please call us at our toll-free number 866 Injury 2 or 866-465-8792 (after hours please dial 1) or please feel free to talk to our lawyers at 818-222-3400 (after hours please dial 1)
For our quick and easy consultation, fill-out our contact us form and tell us about your truck accident or any other personal injury case.
You can even send us an email at info@WalchLaw.com.
There is NO charge for our initial consultation – it is absolutely FREE!
We work on contingency fees – This means that there is NO FEE until WE WIN!