Truck Accident in Carson
Truck Accident Personal Injury Lawyers for Carson City, Los Angeles, California!
Were You Involved or Injured In A Truck Accident, Truck Collision, or Any Car Accident In the City Of Carson, Los Angeles County, or Anywhere Else In California?
Contact Our Trusted and Experienced Carson Truck & Car Accident Personal Injury Lawyers Now!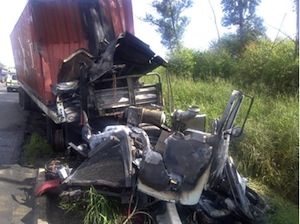 Truck accidents in Carson cause serious injuries, sometimes even deaths resulting in complex wrongful death claims for the victims' families. With over 45 years of experience as personal injury lawyers and wrongful death claim attorneys, we offer legal services to victims of serious accidents involving a truck, car, motorcycle or any other kind of accident that inflicts debilitating injuries and property damage. Additionally, our personal injury lawyers extend their legal services to loved ones and family members of those killed in a fatal truck accident caused by the negligence of a truck driver.
2013 Carson Fatal Crashes and Road Traffic Accident Statistics
Fatal accident count: 5
Vehicles involved in fatal accidents: 6
Fatal accidents involving drunken persons: 1
Fatalities: 5
Persons involved in fatal accidents: 10
Pedestrians involved in fatal accidents: 1
Source: City-Data
We even offer our legal assistance to family members and loved ones of those killed in a fatal truck or car accident that was caused due to a negligent and careless driver behind the wheel. Please contact us now for expert legal consultation from our experienced personal injury lawyers and legal team for a completely FREE & CONFIDENTIAL CASE CONSULTATION and CASE EVALUATION.
Click here to reach us 24/7 for a truck accident case or wrongful death case consultation. For more details on our experienced personal injury lawyers, check our lawyer profiles. On our Truck Injury Accident Web Site you can learn more about the truck accident injury claims process; and you may call us for specific advice on your particular truck accident injury case at 818-222-3400 or 1.866 INJURY 2.

About Carson City, Los Angeles, California
A city in Los Angeles County, California, Carson is located just 13 miles south of downtown Los Angeles and is approximately 14 miles away from the Los Angeles International Airport (LAX). Carson is the youngest municipality in the South Bay region of Metropolitan Los Angeles having been incorporated on February 20, 1968. As of the U.S 2010 Census, the city of Carson had a total population of 91,714.
We Fight for Your Rights and aim for Maximum Compensation
In our 45 years of experience in handling truck & car accident injury cases, we have successfully resolved countless truck and car accident personal injury cases, wrongful death claims and other personal injury cases in Carson City, Los Angeles County and all around California. Furthermore, we offer the following: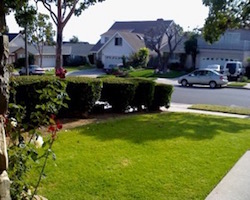 We have had more than 98% success rate.
Our personal injury lawyers have recovered more than $100,000,000.00 for our clients.
Our entire personal injury law firm concentrates in dealing with Personal Injury and Wrongful Death Claims.
Our respected lawyers have graduated from top universities, including UCLA Summa cum laude (with highest honors) and Phi Beta Kappa (Nation's Oldest Academic Honor Society).
Please see our many Personal Injury Testimonials.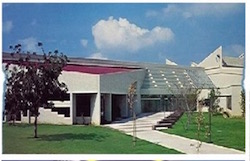 A truck accident often leaves a victim coping with debilitating injuries and sometimes can be fatal leaving relatives to handle a complex wrongful death accident claim.. These accidents occur because of the negligence of a truck driver, who may break rules regarding distance, inspection and maintenance to increase profits and income. Our experienced truck accident personal injury lawyers offer successful handling of your truck accident personal injury claims and wrongful death claims in Carson City, LA and anywhere else in California.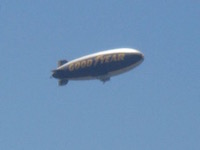 Contact us now for a Free Case Consultation and Evaluation
To speak to our trusted truck accident personal injury lawyer, please call us on our toll free number 866 Injury 2 or 866-465-8792 or on 818-222-3400 (after hours please press 1)
Click here to use our 24/7 quick and easy contact us form and tell us about your Carson, Los Angeles, CA truck accident or other injury accident claim.
You can even send us an email 24/7 at info@WalchLaw.com.
We offer FREE consultations - There is NO FEE until WE WIN!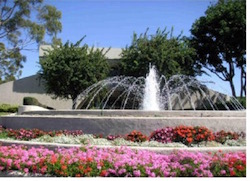 We look forward to speaking with you and helping you resolve your personal injury or wrongful death accident claim. Please do not wait as there are many time deadlines and DMV and insurance procedural rules!