Truck Accident In Canyon Lake
CANYON LAKE TRUCK ACCIDENT PERSONAL INJURY & WRONGFUL DEATH LAWYERS!
Trust Our 40 Years Of Experience In Handling Personal Injury And Wrongful Death Claims in Riverside!
If you had a truck or car accident in Canyon Lake, Riverside, please read this: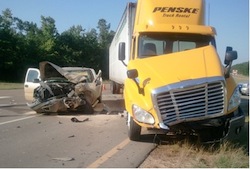 Truck accidents cause devastating injuries and sometimes even deaths. We are very experienced and reliable personal injury lawyers who offer expert truck accident injury claims related legal assistance. So, if you were injured in truck, car, motorcycle or any other accident, or need assistance in a wrongful death claim of loved one who was killed in a fatal truck accident in Canyon Lake, Riverside County or anywhere in California, you have come to the right place. contact us now for a completely FREE & CONFIDENTIAL CONSULTATION. Click here to reach us now for a truck accident case or wrongful death case consultation or call us now at 818.222.3400 or 1.866 INJURY 2 to discuss your particular accident case for direct and personal help!
If you need a consultation it is FREE & CONFIDENTIAL. All you need do is call us at 818.222.3400 or 1.866 INJURY 2 (after hours dial 1) or simply click here for our 24/7 FREE consult intake. In fact, if you have lost a loved one in a tragic accident involving a truck, car or any other accident because of the negligence of another driver, please contact us for assistance in wrongful death claims. Find more information on our Truck Accident Website for general information on how to deal with the situation when you or a loved one is involved in a truck collision or car crash in Canyon Lake, Riverside County or anywhere else in California.
ABOUT CANYON LAKE, CA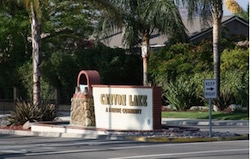 Canyon Lake is a prosperous gated community situated in Riverside County, California, with a population of 10,561, according to the U.S. 2010 Census.The lake was originally formed in 1927 after Railroad Canyon Dam was built. The lake covers 383 acres and has 14.9 miles of shoreline. The "City of Canyon Lake" was incorporated on December 1, 1990.
Causes of Truck Accident And Fatal Accidents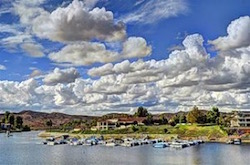 While trucks are large and heavy, in a majority of truck accident cases, the primary cause is driver's negligence. However, other factors involved may contribute to a fatal truck accident. Heavy trucks, traveling fast, are much harder to stop and require larger space cushions. Trucks also require special maintenance, especially of their brakes and tires. Further, some trucking companies offer incentives to faster routes sometimes resulting in drivers pushing themselves causing driver fatigue. An injured party may not be aware of such and many other facts that can make their case stronger. Our experienced truck accident personal injury lawyers offer successful handling of your truck accident personal injury claims and wrongful death claims in Canyon Lake, Riverside County in California.
Choose Our 40 Years Of Experience In Truck Accident Personal Injury And Wrongful Death Claims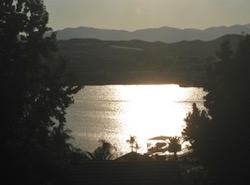 We are experienced truck accident personal injury lawyers who aim to fight for your rights with all the knowledge and experience we have gathered over the years in personal injury claims and wrongful death claims. Our law firm does what is necessary to guide you, help you obtain top medical care and recover maximum compensation for your injuries and damages allowed under the Californian law for your truck accident personal injuries claim. We offer the following:
We have more than 95% success rate
Our personal injury lawyers have recovered more than $75,000,000.00 recovered for our clients
Our entire personal injury law firm concentrates in dealing with Personal Injury and Wrongful Death Claims – not divorces or other matters
Our respected lawyers have graduated from excellent universities like UCLA Summa cum laude (with highest honors) and Phi Beta Kappa (Nation's Oldest Academic Honor Society)
We are proud recipients of titles including:

Personal Injury Attorney of Years 2010 and 2014
Personal Injury Law Firm of Years 2011 and 2014
Top Lawyers In California
WE PROVIDE AN ABSOLUTELY FREE CASE EVALUATION AND CONFIDENTIAL CASE CONSULTATION FOR ACCIDENTS IN CANYON LAKE, RIVERSIDE AND CALIFORNIA!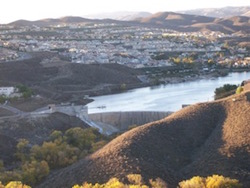 For legal assistance in your truck accident personal injury case in Canyon Lake and Riverside, contact our experienced personal injury lawyers and wrongful death accident attorneys who can assist you in complicated legal matters and provide a free and confidential case consultation and evaluation. You can reach us easily:
To contact our experienced personal injury lawyers, please call on our toll-free number 866 Injury 2 or 866.465.8792 (after hours please press 1) or 818.222.3400 (again after hours please press 1).
For our quick and easy consultation, click here to contact us 24/7 and tell us about your truck accident, car accident or any other personal injury case.
You can even send us an email at info@WalchLaw.com.
There is NO charge for our initial consultation – it is absolutely FREE!
There is NO FEE until WE WIN!
Client Reviews
You guys did a great job in settling my case! Hope you all do well and prosper. Thank you for a job well done.
Jackie C.
We had two prior attorneys who were unable to settle our car accident case. We then hired Gary and Robert Walch and they not only got us both great settlements, but personally spent time with us explaining everything clearly. We couldn't be happier. Thank you!
A.M. and M.A.
Dear Gary, I just want to thank you for working so hard on my case! I know at times we were a bit difficult, but you did a great job. I thank you and your son for good results. I will pass your number on to any one that I run across who may need a PI attorney! I send you warm regards
Julie B.
Dear Gary, I just wanted to tell you how much I appreciate all your efforts on my behalf. The car accident was a very traumatizing experience for me. But knowing that I could trust you and your son, Robert, helped alleviate my fears and worries.
Carmella C.
Thank you for all of your hard work and thank you for making it so easy over e-mail for me. I'm a busy working mom of an Autistic 5 year old son and you guys were great. I will definitely recommend your services to family and friends.
Edna G.