Truck Accident in California
Truck and Car Accident Wrongful Death & Personal Injury Lawyers in California!
California Truck Accident Lawyer with Over 45 Years of Experience Handling Truck Injury Crashes and Better Than 98% Success Rate!
If you were injured in a truck collision in California, please look through this: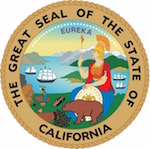 Truck accidents in California can cause serious injuries and sometimes deaths resulting in wrongful death accident claims. With more than 45 years of experience in handling truck collisions and other personal injury and wrongful death accident cases in California, we are a group of lawyers and legal experts licensed by the California State Bar to serve the entire state of California and appear in all state courts, including the California Supreme Court, having more than 98% success rate. Our team of California personal injury & wrongful death accident attorneys strives to obtain maximum compensation while taking our clients through complexities of serious injury and wrongful death claims, including immediate help with towing, storage, car rental, car & truck property damage repair, finding doctors and medical specialists, and obtaining excellent settlement and monetary recoveries. Our truck accident injury lawyers focus on injury & wrongful death cases and not other areas of law.
Contact us 24/7 at 818-222-3400 or 1.866 INJURY 2 (after hours please dial "1") or simply click here for our easy to use contact form for your FREE & CONFIDENTIAL consultation and case evaluation.
What Our Wrongful Death & Injury Accident Lawyers Assist You With
Our California, United States of America wrongful death and personal injury lawyers really care about our clients and provide caring and compassionate service towards our clients while aggressively negotiating with insurance companies to resolve claims as soon as possible for the maximum amount possible. Additionally, we help our clients and their families with the following: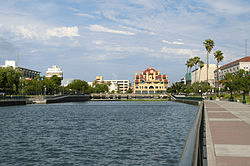 Vehicle Repairs: CALIFORNIA truck and car accidents and collisions can leave your vehicle damaged and in need of repairs or replacement when a total loss. Our personal injury lawyers and legal team help our clients with vehicle repairs and replacement, towing and storage.


Medical Care: Often, truck accidents in California give rise to serious injuries. In such instances, we find doctors and therapists for our clients. These medical experts offer the necessary treatments to the victims and often wait for the payment until our clients' cases are resolved.


Cash Advances/Emergency Loans: California, USA personal injury truck, car and motorcycle collisions can put a dent in your financial stability. While medical bills stack up and other similar expenses can consume your finances, often earnings and income diminish. As a result, our experienced personal injury & wrongful death accident attorneys and law offices assist our clients and their families in obtaining loans or advances.


Transportation to Doctor: Our personal injury lawyers and law offices help arrange doctor and physical therapy appointments for our clients and also often help arrange transportation to medical appointments when needed. If you need help getting to your doctor or physical therapist, just let us know so we can help you!
How to Find an Experienced Personal Injury & Wrongful Death Truck Accident Lawyer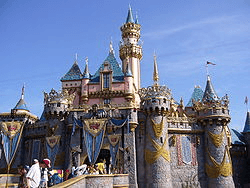 If you were injured in a truck or accident or truck collision anywhere in California, including in Los Angeles, the San Fernando Valley, Kern County, Orange County, San Bernardino or Ventura County, or a family member killed with a wrongful death accident claim, please contact us now for your FREE & CONFIDENTIAL personal injury or wrongful death counseling. Simply visit us and fill-out our easy contact form. Additionally, please take a look at our lawyer profiles and learn about our accomplished injury & wrongful death attorneys. Further, get more comfortable with the formalities arising in CA in truck crash personal injury claims. Just take a look at our Truck Injury Accident Web Site and for more specific information please call us at 818-222-3400 or 1.866 INJURY 2 (after hours dial "1") for a FREE consultation on your particular truck accident injury or truck wrongful death case.
Remember, we provide an absolutely FREE consultation on California personal injury car and truck accidents and our truck accident lawyers represent our injured clients and their families on a contingency basis, which means there is NO fee until you WIN! Our fee is usually paid by the other parties' insurance company so it comes out of the recovery and not out of your own pocket!
About California, United States of America
California is the nation's most populous state and as a result numerous truck, car and motorcycle accidents occur in California. California is located in the western part of the United States, with neighboring states of Oregon to the north, Arizona to the southeast, and Nevada to the east. Moreover, the Pacific Ocean lies on California's western coastline.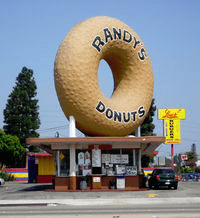 Further, California shares an international border with the Mexican State of Baja California to the south.
Sacramento, located in Northern California, is the state capital. California has a population of over 38 million people per the 2010 US Census.
The primary interstate highways in California are Interstate 5 (connecting the cities of Stockton, Los Angeles, Redding, Santa Ana, Sacramento, and San Diego), Interstate 8, Interstate 10 (often called the Santa Monica Freeway), Interstate 15, Interstate 40, Interstate 80 and Interstate 405 (often called the San Diego Freeway.
The intercity state routes include State Route 1, State Route 41 (linking the Central Coast with Fresno, Yosemite National Park, and the central San Joaquin Valley), State Route 46 , State Route 49, State Route 58 (connecting the Central Coast to the southern San Joaquin Valley and Bakersfield to Barstow and the Mojave Desert), State Route 99 (linking major cities like Visalia, Madera, Modesto, Merced, Chico, and Yuba City), State Route 152, State Route 299.
The twelve (12) largest cities by population in California as of July 2014 are as follows: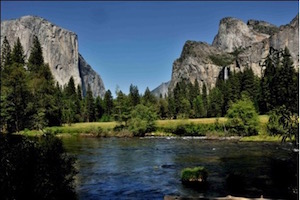 Los Angeles - 3,928,864
San Diego - 1,381,069
San Jose - 1,015,785
San Francisco - 852,469
Fresno - 515,986
Sacramento - 485,199
Long Beach - 473,577
Oakland - 413,775
Bakersfield - 368,759
Anaheim - 346,997
Santa Ana - 334,909
Riverside - 319,504
See: List of largest California Cities by Population
Some of the major attractions in California are Yosemite National Park, Universal Studios Hollywood, Disneyland and California Adventure, Balboa Park, Alcatraz Island, Golden Gate Bridge and the Golden Gate Park, USS Midway Museum, Union Square, Los Angeles County Museum of Art, United States Holocaust Memorial Museum, Huntington Library, Six Flags Discovery Kingdom, Hollywood Blvd., Dodger Stadium and the Los Angeles Memorial Coliseum.
There are many respected universities in California, including UCLA, UCLA School of Law, Stanford, California Institute of Technology (Cal Tech), UC Berkeley, Pepperdine and USC.
Some of the notable people from and/or who have resided in California include Jennifer Aniston, Tracey Austin, Kobe Bryant, Sasha Cohen, Leonardo DiCaprio, Hilary Duff, Jason Giambi, Jake Gyllenhaal, Keyshawn Johnson, Sandy Koufax, Juliette Lewis, Ryan Lavarnway, Willie McCool, President Richard Nixon, Katy Perry, Marisa Miller, Marilyn Monroe, Ryan Lavarnway, President Ronald Reagan and John Wayne.
Reasons to Contact Our California Truck Accident Personal Injury & Wrongful Death Lawyers
Here are some of our wrongful death & personal injury law firms' awards, credits and accomplishments: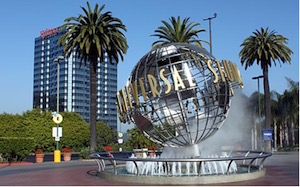 Achieving better than 98% success rate in our personal injury & wrongful death accident cases! Past success is never any guarantee or promise how any other particular case will resolve.
Chair of the Civil Litigation-Tort Section of Westwood Bar Association in West Los Angeles
Awarded Personal Injury Law Firm of Years 2011 and 2014.
Graduated Phi Beta Kappa, which is the Oldest Academic Honor Society in the nation.
Member since 1975 with the California State Bar
Awarded Personal Injury Attorney of Years in 2010 and 2014.
Recovered monetary settlements of more than $100,000,000.00.
Graduated UCLA Summa cum laude (with highest honors).
Served the Los Angeles Superior Court in the position of Arbitrator.
Our Truck Accident Lawyers Strive for Maximum Compensation and Justice for Our Clients
Contact our California truck accident injury lawyers now for your absolutely FREE & CONFIDENTIAL consultation and case evaluation. There are many time deadlines and procedural rules, including by the California DMV and truck insurance companies so please do not delay and risk losing or hurting your case!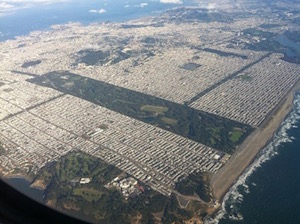 Here are some easy ways to Contact Us 24/7:
To contact our skilled personal injury & wrongful death truck accident attorneys, please call on our toll-free number 1 866 INJURY 2 or 866-465-8792 (after hours please press 1) or on 818-222-3400 (again after hours please press 1)
Simply fill out all the details in our contact form and let us know about your CA truck, car or motorcycle personal injury case.
Send an email at info@WalchLaw.com.
Besides a FREE consultation, we don't charge a penny until You WIN!
That's right – we work on a contingency fee on truck accident injury cases so there is NO fee until you win!
We strive to obtain maximum settlements for our clients and our fee is paid on winning California truck accident injury cases.