Truck Accident in Buena Park
Buena Park Truck Accident Injury Lawyers - Over 45 Years of Experience You Can Trust & Count on!
Need an Experienced & Reliable Personal Injury Lawyer in Buena Park, Orange, California – Read This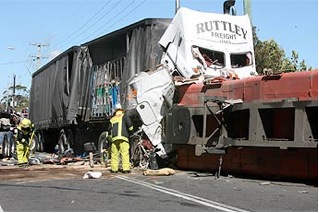 Our Buena Park truck accident lawyers and law firm provide expert personal injury legal services for those injured in truck, auto, motorcycle and other accidents, and to the relatives and families of those killed in a truck or other accidents for wrongful death claims, in Buena Park, Orange, California. If you're injured in a truck collision, car accident or have any other personal injury claim, you can contact us for a completely FREE CONSULTATION. Our personal injury attorneys and experienced legal team provide truck accident and personal injury legal services in Buena Park, Orange, Los Angeles, Riverside, San Bernardino, and other places throughout California.
Accidents involving trucks, large commercial vehicles and big rig vehicles in Buena Park are quite disastrous. Truck accidents can cause severe physical and emotional trauma, sometimes leading to severe and multiple casualties. If you or a loved one has been injured in a truck collision or need assistance in a personal injury claim or wrongful death claim, contact us now for a completely FREE CONSULTATION. Our personal injury & wrongful death case testimonial pages will help you understand our way of work and the excellent services we strive to provide. You can get more information about our truck accident personal injury & wrongful death attorneys and law offices by visiting our home page and lawyer profiles.
About Buena Park, Ornage, Calif.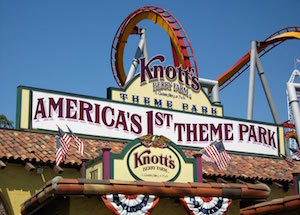 Buena Park is a city in northwestern Orange County, California, and located within the Los Angeles Metropolitan Area. The city is bordered by Anaheim, La Mirada, Cypress, Cerritos, Fullerton and La Palma. As per the U.S Census 2010, the population of Buena Park was 80,530. Buena Park city labels itself as the Center of the Southland and abodes numerous tourist attractions, especially Knott's Berry Farm, Knott's Soak City (a water park), Medieval Times (with its exciting dinner show with knights jousting) and Ripleys Believe It or Not! museum.
Buena Park Truck Crashes, Collisions and Accidents
Truck accident personal injury victims can have serious injuries, including brain damage and fractures, sometimes even unfortunately resulting in wrongful death claims. An example of a serious injury that results from violent truck accidents in Buena Park is a burn injury. Burns are an extremely painful and distressing truck accident injury that victims of truck, car and motorcycle accidents experience. Burn injuries vary in severity from extremely brutal third-degree burns to less severe second-degree and first-degree burns. Third-degree burns can leave one with deep scars over the body requiring extensive rehabilitation surgeries and other procedures. Burn injuries can result from various terrible incidents such as truck accidents, motorcycle crashes, car collisions, explosion or fires, faulty products, or any other kind of motor vehicle accidents.
Buena Park Fatal Crashes and Road Traffic Accident Statistics for 2011
Fatal accident count: 10
Vehicles involved in fatal accidents: 16
Fatal accidents caused by drunken drivers: 4
Persons involved in fatal accidents: 25
Pedestrians involved in fatal accidents: 4
Source: City-Data
Our skillful attorneys are aggressive in representing your rights and compassionate when it comes to walking you through the process of your truck accident injury claims and other personal injury claims, whether you have a serious fracture, brain injury and/or burn, or lesser back and neck injury sometimes called "whiplash" injury. Here are a few reasons why our truck accident personal injury lawyers and law firm should be contacted now:
Tremendous experience in resolving personal injuries inflicted and wrongful death cases throughout Buena Park, Orange, Los Angeles, the San Fernando Valley, Ventura, Riverside, San Bernardino and all of California.
Success rate exceeding 98%
Over $100,000,000.00 recovered
Offer immediate assistance with medical attention, property damage repair and settlement, loan cars, monetary advances, medications, prescriptions, etc.
Personal Injury Attorney of Years 2010 & 2014
Personal Injury Law Firm of Years 2011 & 2014
Please read our Testimonials
Contact Us for Your Free Consultation for Your Buena Park, Orange, Calif Truck Accident Injury Claim!
If you sustained any injury, please get in touch with our Buena Park truck accident injury lawyers and our legal team now for a completely FREE CONSULTATION and case evaluation.
You can also consult one of our experienced truck accident injury lawyers or any member of our legal team at 818-222-3400 (after hours, please press 1) or by calling us on our Toll-Free number - 866 INJURY 2 or 866-465-8792 (after hours, again please press 1).
You may also contact us by emailing us at info@WalchLaw.com!
Our consultation is absolutely FREE and we work on a contingency fee basis so you pay NO fee until you win. With so many rules, procedures and deadlines, please do NOT delay. Remember:
There's NO fee until you WIN!