Thousand Oaks Wrongful Death Lawyer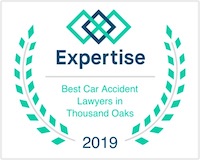 Life hasn't been the same ever since your wife of 12 years was inadvertently struck and killed by falling debris while strolling through her favorite Thousand Oaks shopping center. She and her friends were walking along when a steel beam was dropped from a construction site just above them. Her friends suffered only minor injuries, but your wife was struck in the head and died on the way to the hospital. There didn't appear to be any safety warnings and the area below the construction site (where your wife and friends were walking) wasn't roped off.
The cost of funeral and burial services pales in comparison to the deep sense of grief and loss you and your two kids feel. You know the construction company should have taken more precautions, so you consider your legal options. No amount of money will bring back your loved one, but you decide to contact a Thousand Oaks wrongful death lawyer and seek some kind of compensation for your family's loss. Walch Law is the local team of nationally recognized attorneys you during this difficult time.
When a loved one is killed because of the actions (or inactions) of a negligent party, or even from an intentional act, you can seek compensation in civil court for the injuries you've suffered as a result. Below, we'll discuss the basics of wrongful death claims, how liability is determined, and the types of injuries for which you can claim damages.
Wrongful Death Claims in California: How Liability is Determined
There is a two-year time limit ("statute of limitations") for filing a personal injury claim in California, which includes wrongful death claims. In order to prevail in your claim, you must prove the existence of the following elements:
A human died
This death was caused either by another's negligence or intent to cause harm
Surviving family members are suffering monetary injury as a result of the death
A personal representative for the decedent's estate has been appointed.
In order to prove liability for wrongful death, your attorney will put forth an argument that your wife would still be here today had the defendants (the construction company and the foreman) followed proper safety procedures. We will also explain the very real costs on your family as a result of her death. Since the construction company is fully insured, it likely will be settled out of court. We have been in the business of Thousand Oaks (and surrounding areas) wrongful death cases for over 45 years and know every argument to make in order for you to get the most payment for the responsible party. In addition to how helpful these funds can be, many of our clients feel a sense of justice as well.
Tabulating Damages in the Wake of Tragedy
While it's difficult to quantify the loss of a loved one, figuring out the monetary and non-monetary losses suffered as a result of your wife's death is something we are very good at. The cost of the ambulance, funeral expenses, and burial fees are fairly obvious expenses that are easy to know. But you're also paying out of pocket for you and children's therapy sessions, you haven't been able to work for several months as you grieve, and you need to hire help around the house.
The only remedy in an injury case is monetary compensation, even for something as tragic as the sudden death of a loved one. Damages commonly claimed in wrongful death claims include the following:
Funeral and burial expenses
Loss of future income
Loss of financial support
Loss of household services
Loss of love, companionship, comfort, care, assistance, protection, affection, moral support, etc.
Pain and suffering
As your Thousand Oaks wrongful death lawyer will have the experience and empathy to help you get the compensation you and your family deserve. It's a difficult process, but the goal is to help compensate you for your suffering and actual monetary losses. Also, by filing your claim you motivate the defendants (and other would-be defendants) to take better precautions that can help prevent such tragic events in the future.
Get Expert Legal Help with Your Wrongful Death Claim
Losing a loved one is a serious loss and should be treated as such. When someone's carelessness or intentional act is the cause of your loved one's death, you have the option of filing a wrongful death claim. That's why you'll want to work with a seasoned attorney. Contact the Law Offices of Gary K. Walch, a Law Corporation to learn more. We are here to help.