Temple City Car Accident Injury Attorney
Car Accident Wrongful Death, Personal Injury Lawyer, Temple City, California
Temple City, Los Angeles County, California Car Accident & Collision Lawyers with Over 45 Years of Experience and Success Rate of Better Than 98%!
If you were injured in a Temple City, Los Angeles personal injury collision with a car, motorcycle or truck. Please see this now: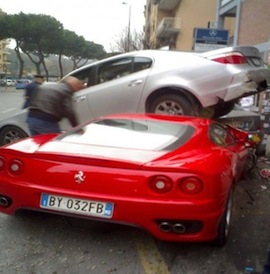 Temple City, Los Angeles California car accidents cause catastrophic injuries and deaths, creating overwhelming problems for victims and their families. Our personal injury and wrongful death attorneys understand this and genuinely care about helping you.
Temple City auto collisions cause serious injuries, substantial property loss and even total loss damages, and sometimes even wrongful deaths with wrongful death accident claims.
Temple City fatal car crashes and road traffic accident statistics for 2014
Fatal accident count: 1
Vehicles involved in fatal accidents: 4
Fatal accidents involving drunken persons: 0
Fatalities: 1
Persons involved in fatal accidents: 5
Pedestrians involved in fatal accidents: 0
Source: City Data
Our Temple City wrongful death, car accident personal injury claims attorneys have a success rate of better than 98% while winning thousands of injury accident cases in Temple City and nearby San Gabriel, Arcadia, Alhambra, Pasadena, Rosemead and Los Angeles.
Having 45 years of intense experience in handling and settling thousands of car accident, truck accident, motorcycle accident, pedestrian accident and other serious injury accident claims, we are a collection of accident claim attorneys offering our legal services for Temple City, San Gabriel, San Marino, Arcadia and all of Los Angeles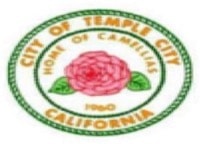 Our experienced Temple City car accident injury lawyers know how to handle car accident cases, from getting damaged cars towed and repaired to total loss claims settled to immediate medical care without payment due until your case is resolved, to maximum settlements while providing legal advice and clear explanations of the claims process all along the way. To see what clients and others say about our personal injury & wrongful death lawyers and law corporation, please see our testimonial section.
There are many time rules (including the California statute of limitations) and procedural rules (e.g., in car, motorcycle and truck insurance policies, the California DMV, etc.) so please do not wait and lose your rights. Too often potential clients contact us AFTER the California statute of limitations has passed and there is nothing anyone can do to help them. Please do NOT let that happen to you – Please contact us at 818-222-3400 or 1.866 INJURY 2 (after hours just dial "1") for your FREE & CONFIDENTIAL consultation and case evaluation. Our attorney consultation is FREE and if we take your injury accident case, our Temple City injury attorneys work on a contingency fee, which simply means there is NO fee to you until you WIN!
About Temple City, California
Temple city is a city in Los Angeles County, California. The city is a part of a cluster of cities, along with Arcadia, Rosemead, Monterey Park, San Marino and San Gabriel, in the west San Gabriel Valley with a rapidly growing Asian population. Temple City also has a Cuban and Puerto Rican community, among other Latino Nationalities. Approximately one third of the city's population is white. According to the 2010 census, the population was 35,558.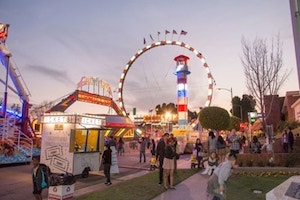 The town that became Temple city was originated on May 30, 1923, when Walter P. Temple purchased 400 acres of land four miles east of San Gabriel, which had been part of Lucky Baldwin's Rancho Santa Anita. The original townsite corresponds to the present day area bounded by Garibaldi Avenue on the north, Baldwin Avenue on the east, Live Oak Avenue on the South, and Encinita Avenue on the West. The town was originally called the "City of Temple" but the Postmaster General demanded a name change in 1926. It was officially designated Temple City but remained a city in name only until after the post World War 2 population explosion.
At present, Temple City is a destination for East Asian, Eastern European, Middle East and Latino immigrants, especially Chinese Americans. Rosemead Boulevard has several strip malls catering to a largely Asian but diverse customer base.
Fire protection in Temple City is provided by the Los Angeles County Fire Department (LACFD). The Los Angeles County Sheriff's Department operates the Temple Station in Temple City.
It was in 1944 when a contest was held by the Woman's Club of Temple City that brought forth a slogan "Temple City, Home of the Camellias," from which came into existence the annual Camellia Festival. The purpose of this festival is that it has attracted national recognition in ensuring years and is sponsored by the city of Temple City. Its purpose is to encourage every youngster in the community to belong to one of the most recognized youth organizations and to participate in the affairs of their community. Only members of the recognized organisations are eligible to enter the Camellia Festival Parade. The annual Temple City Camellia Festival takes place in the last weekend in February.
The Temple City's Farmer's Market is open every Sunday from 8:30 a.m. to 12:30 p.m. at the parking lot between City Hall and the Temple City Park.
Most of Temple City is served by the Temple City Unified School District, although a significant portion of the resident students attend schools in Arcadia Unified School District and some attend school within the El Monte City School District. The Temple City Unified School District consists of seven (7) schools, including La Rosa, Cloverly Emperor and Longden Elementary Schools.
The Temple City Board of Education proclaims its district as "A District of Distinguished Schools" because every school in the Temple City district has been designated a distinguished school by the State of California. This shows that Temple City has schools in a high percentile in categories such as academics, deportment and other scholastic activities.
Some of the notable people who have resided in Temple City are:
Genie, a famous feral child lived in Golden West Ave
Xpecial, a well known professional Gamer
What Our Temple City Wrongful Death & Personal Injury Lawyers Assist You With
We understand how disruptive injury accidents can be for victims and their families. Therefore, our Temple City car accident personal injury & wrongful death accident lawyers are understanding and sympathetic towards our clients, yet extremely aggressive against the responsible parties and their insurance companies.
Remember, in most cases the responsible parties are insured and their insurers are responsible to both defend and pay the settlement (called indemnification) of the responsible parties. In other words, usually the settlement money comes from an insurer and not individual persons. Additionally, our accident lawyers and legal staff help our clients deal with the following:
Medical Care: Serious injury and wrongful death car accidents in Temple City and all around California often leave victims dealing with serious injuries that require timely care, physical therapy, and medical treatment. Even when an accident results in a tragic death, often there are large ambulance, hospital and other medical bills, not including burial and funeral expenses. The accident lawyers for Temple City help clients obtain medical care, including doctors, specialists such as orthopedic and plastic surgeons, neurologists, dentists, and psychologists, usually without any payment due until the claim are resolved. Moreover, clients can receive help with medications, X-Rays, including MRI and CT scans, again usually with no payment due until their claim is resolved. Our law office then works aggressively to recover all damages, including all of these medical and related expenses, to cover these charges.
Vehicle Repairs: Violent car, truck & motorcycle accidents in Temple City can cause huge damages to cars, trucks and motorcycles. Our Temple City collision accident lawyers and law offices help you with vehicle repair, total loss settlements, storage, towing and, if and when appropriate, total loss replacement and free car rental.
Transportation to Doctor: Our car accident attorneys and legal team for Temple City assist clients in finding doctors, arranging appointments and, whenever appropriate, arrange transportation for injured clients to and from the hospital, medical clinic and other doctor and physical therapy appointments. If you need any kind of transportation or travel assistance for medical care, just let us know.
Cash Advances/Emergency Loans: Temple City and Los Angeles car accidents can reduce your finances especially with unexpected medical bills and added expenses to take care of at a time when you may miss work and suffer a loss of wages and earnings. We understand this. Our experienced Temple City car accident lawyers and law offices will assist you in receiving loans and advances to cover those additional expenses.
Reasons to Contact Our Temple City Car Accident Wrongful Death & Personal Injury Lawyers
Our Temple City, San Gabriel and Los Angeles injury lawyers genuinely care about our clients. We want to help you now. Here are some of our wrongful death & personal injury law firms' credits, awards and accomplishments: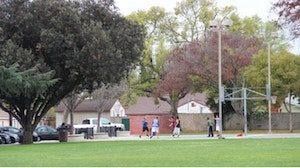 45 years experience and continuing membership with California State Bar.
Recovered monetary settlements of over $100,000,000.00.
Graduated UCLA Summa cum laude (with highest honors from UCLA).
Served as Chairperson of the Civil Litigation-Tort Section of Westwood Bar Association in Los Angeles.
Awarded Personal Injury Law Firm of Year in 2011 and 2014.
Awarded Personal Injury Attorney of Year in 2010 and 2014.
Graduated Phi Beta Kappa from UCLA, which is the Oldest Academic Honor Society in the nation.
Selected Top Lawyers In California (Based on Highest in Ethical Standards & Professional Excellence)
Having better than 98% success rate in personal injury and wrongful death accident claims (of course, past success is no prediction of results in any future case)
Served Los Angeles Superior Court in the capacity of Arbitrator.
Selected by Expertise as Best Car Accident Attorneys in Los Angeles, 2017
For more information about our personal injury attorneys and law firm, please see our home page.
How to Contact a Temple City Car Accident Injury & Wrongful Death Lawyer
If you have been involved in a Temple City car accident or any motor vehicle collision, call us right now for your FREE & CONFIDENTIAL car accident personal injury advice. Simply go to our contact us form and tell us about your car accident case or any other injury accident case you had.
You can also view our lawyer profiles to know more about our skilled and well-qualified lawyers. Furthermore, learn about the formalities, procedures, and rules associated with personal injury and wrongful death claims by visiting our Car Injury Accident Web Site; and for more specific help about your particular car accident injury case just call us now at 818-222-3400 or 1.866 INJURY 2 (after hours just dial "1") for your absolutely FREE & CONFIDENTIAL consultation on your car accident injury case.
Our car accident injury lawyers offer FREE legal consultations and evaluations on Temple City, Arcadia, Alhambra, San Gabriel, Los Angles and other California car accident claims and take our clients' injury accident cases on a contingency fee which means we do not get unless and until we WIN! We also take our client cases with utmost concern and priority.
Our Temple City Personal Injury and Wrongful Death Claims Lawyers Strive For Maximum Settlements and Justice for Clients
Temple City, Arcadia, Alhambra, San Gabriel and Los Angeles California car accidents can cause devastating and catastrophic injuries, resulting in serious injuries and sometimes even horrific fatalities with wrongful death cases. If you need any legal help and want a FREE consultation, here are some quick and very easy ways that can help you to Contact Us: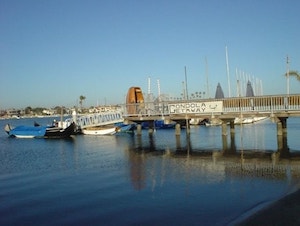 To contact our experienced car accident attorneys, please call on our toll-free number 1 866 Injury 2 or 866-465-8792 (after hours just press 1) or on 818-222-3400 (again after hours just press 1)
For an easy, free and confidential consultation, fill-in the details in our contact us form to let us know about your Temple City or other California car accident claim or any other injury claim.
You can even send us an email 24/7 to info@WalchLaw.com.
WE WANT TO HELP YOU – PLEASE CONTACT US NOW AND LET US EARN YOUR BUSINESS AND YOUR TRUST!
As you see, we offer an absolutely FREE & CONFIDENTIAL consultation for new accident cases and there is no fee until you win. We work on a contingency fee for our services on accident cases – which means we do not get paid until you WIN!