San Marino Car Accident Injury Lawyer
Car Accident Wrongful Death, Personal Injury Lawyers, San Marino, Los Angeles California
San Marino and Pasadena, California Car Accident Lawyers with Over 45 Years of Experience and Success Rate of Better Than 98% in Resolving Injury & Wrongful Death Cases!
If you were injured in a San Marino, Pasadena, Los Angeles or California personal injury collision with a car, truck, motorcycle or bicycle, please read the following now: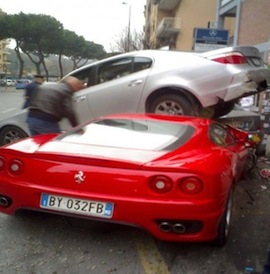 Our personal injury & wrongful death attorneys understand how overwhelming a serious injury or wrongful death accident is for victims and their families.
San Marino, Los Angeles County California car accidents cause serious injuries, substantial property damage, and sometimes even wrongful death. Our San Marino wrongful death, car accident personal injury claims lawyers and law offices have a 98% success rate in handling thousands of personal injury cases in San Marino, Pasadena, Los Angeles and all throughout California.
With more than 45 years of experience in handling thousands and thousands of car, truck, motorcycle, bicycle and other accident injury claims, we are a group of accident claim lawyers offering our legal services for San Marino, Pasadena and Los Angeles.
Our expert car accident injury lawyers know how to handle car accident cases, from getting damaged cars towed and repaired or total loss settlements, free rental cars, immediate medical care on a lien basis without payment due until your case is resolved, to maximum settlements while providing legal advice and clear explanations of the claims process all along the way. To see what other clients have said about us, please visit our testimonial section.
There are many time rules (including the California statute of limitations) and procedural rules (e.g., in car, truck & motorcycle insurance policies, the California DMV, etc.) so please do not wait. Please do NOT risk making a mistake or blowing a time deadline. Please contact us now at 818-222-3400 or 1.866 INJURY 2 (after hours just dial "1") for your absolutely FREE & CONFIDENTIAL consultation and case evaluation. Further, if we take your case, our injury attorneys work on a contingency fee on accident cases which means there is NO fee to you until you WIN!
How to Contact a San Marino Car Accident Injury Lawyer
If you or anyone you care about has been involved in a San Marino CA car accident or any motor vehicle collision, call us right now for your FREE & CONFIDENTIAL car accident personal injury evaluation and advice.
You also may simply go to our contact us form and tell us about your car accident case.
You can look through our lawyer profiles and get to know our experienced and well-qualified lawyers. Furthermore, learn about the formalities, procedures, and rules associated with San Marino, Pasadena and Los Angeles California personal injury and wrongful death claims by visiting our Car Injury Accident Web Site; and for more specific help about your own particular car accident injury case please call us now at 818-222-3400 or 1.866 INJURY 2 (after hours just dial "1") for FREE & CONFIDENTIAL consultation on your car accident injury case.
Remember, our car accident injury lawyers offer FREE legal consultations and evaluations on San Marino car accident claims and take our clients' accident cases on a contingency fee basis, which simply means there is NO fee until you WIN!
What Our San Marino Los Angeles California Wrongful Death & Personal Injury Lawyers Assist You With
Our San Marino, Pasadena and Los Angeles car accident personal injury lawyers are caring and compassionate towards our clients, yet extremely aggressive against the responsible parties' insurance companies. We really care about getting you the very best results. Additionally, we help our clients deal with the following:
Medical Care: Personal injury car accidents in San Marino and Pasadena CA often leave victims dealing with serious injuries that require substantial medical care and physical therapy care and attention. Our San Marino and Pasadena attorneys help our clients obtain medical care, including doctors, physical therapists, specialists such as orthopedic and plastic surgeons, neurologists, dentists and psychologists; usually without any payment until the claim is resolved. Moreover, clients can seek assistance for medications and prescriptions, X-Rays, including MRI and CT scans, usually with no payment due until your claim is resolved.
Vehicle Repairs: San Marino, Pasadena and Los Angeles car accidents collisions can cause heavy damages to cars, trucks, and motorcycles. Our San Marino & Pasadena car accident lawyers and law offices help with your vehicle repairs, total loss pay-off, storage, towing and, if appropriate, free car rental.
Transportation to Doctor: Our San Marino and Pasadena car accident lawyers assist clients in finding doctors, arranging appointments and, whenever appropriate, arrange transportation for injured clients to and from the hospital, medical clinic and other doctor and physical therapy appointments. If you need any help getting to your doctor, please let us know.
Cash Advances/Emergency Loans: San Marino, Pasadena and Los Angeles California car accidents can exhaust your finances especially with unexpected medical bills and added expenses to take care of at a time when you may miss out on work and suffer a loss of earnings and overall income. Our experienced San Marino and Pasadena car accident lawyers and law offices will assist you in receiving loans and advances to cover those additional expenses.
About San Marino, California
San Marino is a city in Los Angeles County, California. Incorporated on April 12, 1913, the city was designed by its founders to be uniquely residential with expansive properties surrounded by beautiful gardens and trees, wide streets, and well maintained parkways. The city of San Marino is located in San Rafael Hills. As per the 2010 census, the city had a population of 13,2014. As per Forbes Magazine, the city of San Marino is ranked as the 48th most expensive area to live in the united States.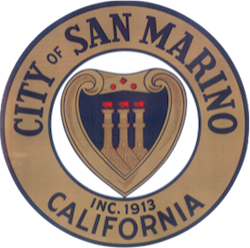 The city has taken its name from the ancient Republic of San Marino that was founded by Saint Marinus who fled his home in Dalmatia at the time of the Diocletianic persecution of Christians. The official seal of the city is modelled on the republic depicting the Three Towers of San Marino, each capped with a bronze plume, surrounded by a heart-shaped scroll with two roundels and a lozenge at the top. Beneath the city's seal are the crossed palm fronds and orange branches.
The city of San Marino was originally occupied by a village of Tongva Indians located approximately where the Huntington School is today. The area was a part of the lands of the San Gabriel Mission.
San Marino is the location of the Huntington Library and Gardens. In the middle of the city lies Lacy Park, a 30 acre expanse of grass and trees. Originally named Wilson Lake in 1875, the land was purchased by the city in 1925 and dedicated as a park. It includes a picnic area that is often the site of musical concerts, civic events and pancake breakfasts. Within the park there are two (2) walking loops, an inner loop and an outer loop.
The San Marino Tribune has been the official newspaper of the city since 1929. There are two (2) sections of the weekly paper -- an A section and a B section, the distinction of the paper being that it covers not only San Marino news but also Pasadena, San Gabriel, Alhambra, Arcadia and South Pasadena news.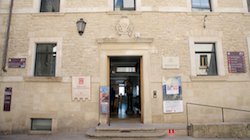 Furthermore, San Marino has several elementary and higher schools, such as Valentine Elementary School, Huntington Middle School, San Marino High School, Carver Elementary School and more. The city of San Marino played a prominent role in Edward Bunker's 1996 novel Dog Eat Dog.
Some of the notable residents of the city have included the following:
Lee Baca, former Sheriff of Los Angeles County
Andrew D. Bernstein, Senior Director, NBA Photos
Mark Cronin, Television Producer
Henry Bumstead, Production designer
Our San Marino, California Personal Injury and Wrongful Death Claims Lawyers Strive for Maximum Settlements and Justice for Clients
San Marino, California car accidents can cause devastating and catastrophic injuries, resulting in personal injury and wrongful death cases. If you need an legal help ad guidance, and want a FREE consultation now, here are some quick and very easy ways to Contact Us: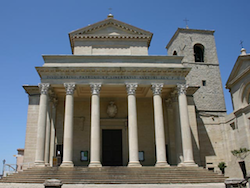 To contact our experienced car accident attorneys, please call on our toll-free number 1 866 INJURY 2 or 866-465-8792 (after hours just press 1) or on 818-222-3400 (again after hours just press 1)
For an easy, free and confidential consultation, fill-in the details in our contact us form and fill us in on your San Marino, Pasadena or Los Angeles car accident or any other injury claim.
You can even send us an email 24/7 at info@WalchLaw.com.
Reasons to Contact Our San Marino, Pasadena and Los Angeles Car Accident Wrongful Death & Personal Injury Lawyers
Our lawyers and staff really care about our clients. We strive for the best result possible. Here are some of our wrongful death & personal injury law firms' credits, awards and accomplishments.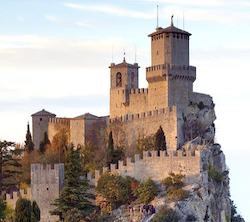 Over a 4-decade-long excellent membership with California State Bar.
Having better than 98% success rate in personal injury and wrongful death accident claims
Recovered monetary settlements of over $100,000,000.00.
Served as Chair of the Civil Litigation-Tort Section of Westwood Bar Association.
Served at Los Angeles Superior Court in the capacity of Arbitrator.
Graduated Phi Beta Kappa from UCLA, which is the Oldest Academic Honor Society in the nation.
Graduated UCLA Summa cum laude (with highest honors from UCLA).
Awarded Personal Injury Law Firm of Year in 2011 and 2014.
Awarded Personal Injury Attorney of Year in 2010 and 2014.
Selected Top Lawyers In California (Based on Highest in Ethical Standards & Professional Excellence)
As you see, we offer an absolutely FREE & CONFIDENTIAL consultation AND there is NO fee unless & until you win. We work on a contingency fee for our services on accident cases, which means there is NO FEE until You WIN, so you do not need worry about money!