San Gabriel Car Accident Injury Lawyer
Car Accident Wrongful Death, Personal Injury Lawyer, San Gabriel, California
San Gabriel, Los Angeles County California Car Accident Lawyers with Over 45 Years of Experience and Success Rate of Better Than 98%!
If you were injured in the City of San Gabriel, California in a personal injury collision with a car, motorcycle or truck, or a family member tragically killed with a wrongful death claim, please read this now: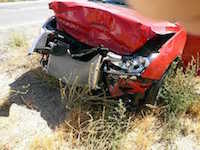 San Gabriel, Los Angeles California car accidents cause overwhelming problems for victims and their families. Injury accidents in the City of San Gabriel cause serious injuries, substantial property loss, and sometimes even deaths with wrongful death claims.
San Gabriel fatal car crashes and road traffic accident statistics for 2014
Fatal accident count: 2
Vehicles involved in fatal accidents: 2
Fatal accidents involving drunken persons: 0
Fatalities: 2
Persons involved in fatal accidents: 2
Pedestrians involved in fatal accidents: 2
Source: City-Data
Our San Gabriel wrongful death, car accident personal injury claims attorneys have a success rate of better than 98% in resolving thousands and thousands of personal injury and wrongful death accident cases in San Gabriel, the San Gabriel Valley, Los Angeles and throughout California.
Having more than 45 years of intense experience in handling and settling many thousands of car accident, truck accident, motorcycle accident and other serious injury accident claims, we are a group of accident claim lawyers offering our legal services for San Gabriel, San Marino, Temple City, Rosemead, Alhambra, Dragon Slide, Grapevine Arbor, Ramona Parlor and other places near and around the San Gabriel Valley and Los Angeles County.
Our experienced and skillful car accident injury lawyers know how to handle car accident cases, from getting damaged cars towed and repaired to settling total loss claims to instant medical care without payment due until your case is resolved, to maximum settlements while providing legal advice and clear explanations of the claims process all along the way. To see what other say about our law corporation, please see our testimonial section.
There are many time rules (including the California statute of limitations) and procedural rules (e.g., in car, motorcycle and truck insurance policies, the California DMV, etc.) so please do not wait and lose your rights.
Too often potential clients contact us AFTER the California statute of limitations has passed and there is nothing anyone can do to help them. Please do NOT let that happen to you – Please contact us today at 818-222-3400 or 1.866 INJURY 2 (after hours just dial "1") for your FREE & CONFIDENTIAL consultation and case evaluation. Our attorney consultation is FREE and if we take your accident case, our San Gabriel injury attorneys work on a contingency fee, which simply means there is NO fee to you until you WIN!
What Our San Gabriel Los Angeles County Wrongful Death & Personal Injury Lawyers Assist You With
Our San Gabriel car accident personal injury & wrongful death accident lawyers are understanding and sympathetic towards our clients, yet extremely aggressive against the responsible parties and their insurance companies.
Remember, in most cases the responsible parties are insured and their insurers are responsible to both defend and pay the settlement (called indemnification) of the responsible parties. In other words, usually the settlement money comes from an insurer and not individual persons.
Additionally, our accident lawyers and legal staff help our clients deal with the following:
Medical Care: Serious injury car accidents in San Gabriel and all around California often leave victims dealing with serious injuries that require timely care, physical therapy, and medical treatment. The accident lawyers at our injury law offices help our San Gabriel clients obtain medical care, including doctors, specialists such as orthopedic and plastic surgeons, neurologists, dentists, and psychologists, usually without any payment due until their claim is resolved. Moreover, clients can receive help with medications, prescriptions, X-Rays, including MRI and CT scans, again usually with no payment due until their claim is resolved.
Vehicle Repairs: San Gabriel car, truck, & motorcycle accidents can cause substantial damages to cars, trucks, and motorcycles, sometimes even total losses. Our San Gabriel accident lawyers and law offices help you with vehicle repair, storage, towing and if appropriate, total loss replacement and free car rental.
Transportation to Doctor: Our San Gabriel car accident lawyers assist clients in finding doctors, arranging appointments and, whenever appropriate, arrange transportation for injured clients to and from the hospital, medical clinic and other doctor and physical therapy appointments. If you need any kind of help with the transportation, just let us know.
Cash Advances/Emergency Loans: San Gabriel car accidents can reduce your finances especially with unexpected medical bills and added expenses to take care of at a time when you may miss work and suffer a loss of earnings. We understand this. Our experienced San Gabriel car accident lawyers and law offices will assist you in receiving appropriate loans and advances to cover those additional expenses.
How to Contact a San Gabriel Car Accident Injury & Wrongful Death Lawyer
If you have been involved in a San Gabriel or Los Angeles car accident or any motor vehicle collision, call us right now for your FREE & CONFIDENTIAL car accident personal injury advice. Simply go to our contact us form and tell us about your car accident case or any other injury accident case you had.
You can also view our lawyer profiles to get to know more about our knowledgeable and well-qualified lawyers. Furthermore, learn about the formalities, procedures, and rules associated with personal injury and wrongful death claims by visiting our Car Injury Accident Web Site; and for more specific help about your particular car accident injury case just call us now at 818-222-3400 or 1.866 INJURY 2 (after hours just dial "1") for your absolutely FREE & CONFIDENTIAL consultation on your car accident injury case.
Remember, our car accident injury lawyers offer FREE legal consultations and evaluations on San Gabriel, Los Angeles and California car accident claims and wrongful death cases, and treat our clients' cases with utmost concern and priority. If we take your accident case, we do so on a contingency fee – which means there is NO fee until you WIN!
About San Gabriel, California
San Gabriel is a wonderful city in Los Angeles County, California. It is named after the Mission San Gabriel Arcangel, founded by Junipero Serra. The city grew outward from the mission and it was in 1852 that it became the original township of Los Angeles County.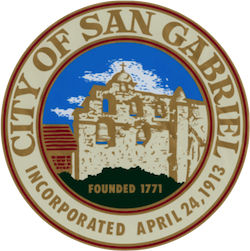 San Gabriel was incorporated in the year 1913. The city's motto is "A city with a Mission," and is often considered as the Birthplace of Los Angeles Metropolitan area. As per the 2010 census, the population of the City of San Gabriel was about 39,718. The city boasts a mixture of Asian, European and North American cultures.
Prior to the arrival of the Spanish to Alta California, the area that is now San Gabriel was inhabited by the Tongva Native Americans, whom the Spanish called the Gabrieleno.
According to the United States Census Bureau, the city has a total area of 4.1 square miles, virtually all of it land. The city is bordered on the north by San Marino, on the east by Temple City and Rosemead, to the south by Rosemead and to the west by Alhambra. This region experiences warm and dry summers. San Gabriel has a warm-summer Mediterranean climate.
In terms of entertainment, San Gabriel has a 12 acre San Gabriel square mall which is sometimes referred to as the Chinese Disneyland. It was nicknamed by the Los Angeles Times as the great mall of China. This stretch of exotic Chinese shops and bold architecture with roofs of Spanish style tile is the model for the new ethnoburbs that are recently recognized in places like Las Vegas and Houston. In addition, the collection of restaurants and cafes, shops, markets, hair and nail salons, plus an extensive jewellery mart provides something for everyone. From purchasing expensive diamonds to shopping for designer and ethnic suits, this place has it all.
The city of San Gabriel is served by the San Gabriel Unified School District. There are several elementary, middle and high schools in San Gabriel all of which are named after famous personalities. Some of the famous schools in the area are:
Calvin Coolidge Elementary School, Roosevelt Elementary School, Wilson Elementary School, Jefferson Middle School, Del Mar High School, San Gabriel Mission School and a few more. Each of its public schools have been honoured as a California Distinguished School.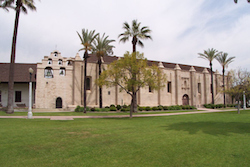 Some of the notable people born and/or who have resided in San Gabriel are the following:
Francisco Dumetz, Missionary
Dee Luong, Famous poker player
Bill Mumy, Actor
Gary McCord, Pro golfer and TV commentator
Rick Aguilera, Major League Baseball pitcher
Luis J. Rodriguez, Poet and writer
Curly Howard, Comedian and actor
Reasons to Contact Our San Gabriel Car Accident Wrongful Death & Personal Injury Lawyers
Our San Gabriel lawyers and legal staff really care about our clients. Here are some of our wrongful death & personal injury law firms' credits, awards and accomplishments: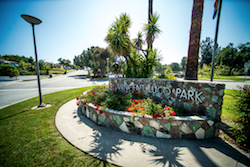 45 years experience and continuous membership with California State Bar.
We are a father – son family law office, with the resources needed to handle your case.
Recovered monetary settlements of over $100,000,000.00.
Graduated UCLA Summa cum laude (with highest honors from UCLA).
Served as Chairperson of the Civil Litigation-Tort Section of Westwood Bar Association in nearby West Los Angeles.
Graduated Phi Beta Kappa from UCLA, which is the Oldest Academic Honor Society in the nation.
Awarded Personal Injury Law Firm of Year in 2011 and 2014.
Awarded Personal Injury Attorney of Year in 2010 and 2014.
Selected Top Lawyers In California (Based on Highest in Ethical Standards & Professional Excellence)
Selected as Best Car Accident Attorneys 2017, by Expertise.
Better than 98% success rate in personal injury and wrongful death accident claims (but past success is not any guarantee of future results).
Served Los Angeles Superior Court in the capacity of Arbitrator.
For more information about our personal injury attorneys and law firm, please see our home page.
Our San Gabriel Personal Injury and Wrongful Death Claims Lawyers Strive for Maximum Settlements and Justice for Clients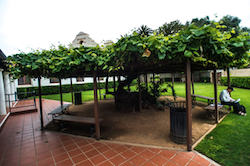 San Gabriel, California car accidents can cause devastating and catastrophic injuries; resulting in serious injuries and sometimes even horrific fatalities with wrongful death cases. If you need any legal help and want a FREE consultation, here are some quick and very easy ways that can help you to Contact Us:
To contact our experienced car accident attorneys, please call on our toll-free number 1 866 Injury 2 or 866-465-8792 (after hours just press 1) or on 818-222-3400 (again after hours just press 1)
For an easy, free and confidential consultation, fill-in the details in our contact us form to let us know about your San Gabriel, Los Angeles or other California car accident claim or any other injury claim.
You can even send us an email 24/7 to info@WalchLaw.com.
WE WANT TO HELP YOU – PLEASE CONTACT US NOW AND LET US EARN YOUR BUSINESS AND YOUR TRUST!
Our consultation is FREE – and if we take your injury accident case we work on a contingency fee which means that there is NO fee until you WIN!
PLEASE CALL US NOW – You will be very glad that you did!