Pomona Car Accident Injury Attorney
Car Accident Wrongful Death & Personal Injury Lawyers Pomona, California!
Pomona, CA Car Accidents Attorneys with Over 45 Years of Experience and Better Than 98% Success Rate!
If you suffered injuries in a Pomona personal injury car accident, please read the following:

Pomona, California car accidents can cause catastrophic injuries, fatalities with wrongful death claims and major property damage to cars, trucks and motorcycles, sometimes even a total loss. Our car accident lawyers and law firm has more than 45 years of experience in providing exceptional legal assistance for car accident claims in Pomona, CA. Our team of lawyers, serving all of Pomona, Los Angeles and California, provides help with car damage (from tow to repair or replacement when a total loss), medical care (from doctors and physical therapists to orthopedic specialists, MRI scans and prescriptions, often on a lien basis which means payment is not due until your claim is resolved), and settlement designed to present all favorable evidence to obtain the top recovery possible for our clients.
With a success rate of better than 98% to our credit, we strive to bring justice to our Pomona clients. Apart from this, our Pomona car accident attorneys and law offices work extremely hard and long hours to guide our clients every step of the way while procuring the best settlement possible. Please see our Testimonial pages to learn what our clients say about us. Call us now at 818-222-3400 or 1.866 INJURY 2 (after hours dial "1") or simply click here for your FREE & CONFIDENTIAL consultation and case evaluation. There are many procedures and time deadlines so please do not wait; and please NEVER give any statement to any insurance company, even your own insurer, without talking to us first.
What Our Pomona Wrongful Death & Personal Injury Car Collision Lawyers Assist You With
Our Pomona, California car accident and car collision personal injury lawyers are caring and sympathetic towards our clients, while aggressively fighting for your rights against insurance companies. Additionally, our car accident attorneys and law offices help our clients deal with the following: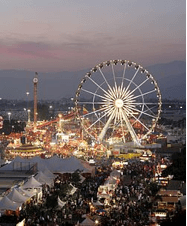 Vehicle Repairs: Pomona, CA car accidents can cause heavy damages to cars, trucks and motorcycles. Mindful of the fact, our car accident lawyers help you with car and other vehicle repairs, storage and towing and, when needed, free rental cars and car replacement if a total loss.
Medical Care: Personal injury car accidents in Pomona, CA may lead to serious injuries. Thus, we help our clients find doctors, chiropractors, physical therapists and other medical experts for our clients. These experts usually get paid out of your personal injury claims settlement so usually NO payment, not even co-payments, are needed until your case is resolved.
Cash Advances/Emergency Loans: Pomona, California car accidents can result in a financial crisis with medical bills and expenses increasing with each passing day, when often income and earnings are diminished. Therefore, our experienced Pomona car accident lawyers and law offices will assist you in receiving loans and advances.
Transportation to Doctor: Our Pomona car accident attorneys and law offices help you arrange doctor and other medical appointments and often are able to arrange transportation to and back when needed. If you need help with transportation, just let us know!
How to Contact Pomona Car Accident Injury Lawyer
If you were injured in a Pomona, California car accident or injured in any accident, contact us right now for your FREE & CONFIDENTIAL car accident counseling. Just call us now or visit our contact us page 24/7 and fill-out the form.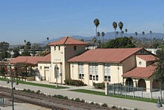 Further, please see our lawyer profiles and learn about our accomplished attorneys. Additionally, learn about the formalities and procedures involved in Pomona, California car accident personal injury claims by reading our Car Injury Accident Web Site; and for more specific advice about your own Pomona car accident injury claim please call us at 818-222-3400 or 1.866 INJURY 2 (after hours dial "1") for FREE & CONFIDENTIAL counseling on your car accident injury case.
Remember, we offer FREE legal counseling on Pomona, CA car accident claims and take our clients' CASES on contingency basis, which means that there is NO fee until you WIN!
About Pomona, Los Angeles, California
Located in Los Angeles County, California, the city of Pomona is listed as the seventh (7th ) largest city in the county of Los Angeles and spans across a total area of 22.964 square miles. Pomona is cradled between the Inland Empire and. the San Gabriel Valley. It has a population of 149,058, as per the 2010 US Census. Also, the bordering cities of Pomona include Chino Hills and Diamond Bar on the south, Chino and Montclair on the east, Walnut and South San Jose Hills on the southwest, San Dimas on the northwest, and La Verne and Claremont on the north. Further, the city lies roughly 37 miles west of San Bernardino, 25 miles north of Santa Ana, 31 miles west of Riverside, and 27 miles east of downtown Los Angeles.
The city of Pomona has a number of museums and points of interest, like Cal Poly Pomona, The Glass House, American Museum of Ceramic Arts, Auto Club Raceway at Pomona, Pomona Fox Theater, and Phillips Mansion.
Pomona has a Mediterranean climate, featuring mild, damp winters and hot, dry summers with a strong sunshine throughout the year.
Jessica Alba, a famous and beautiful American actress, and Melissa Barrera, a popular American TV personality, were born in Pomona, California.
Reasons to Contact Our Pomona, California Car Accident Wrongful Death Lawyers
Here are some of our wrongful death & personal injury law firms' awards, credits and accomplishments:
Pomona Fatal Car Crashes and Road Traffic Accident Statistics For 2013
Fatal accident count: 14
Vehicles involved in fatal accidents: 35
Fatal accidents involving drunken persons: 4
Fatalities: 15
Persons involved in fatal accidents: 60
Pedestrians involved in fatal accidents: 7
Source: City-Data
Awarded Personal Injury Attorney of Year in 2010 and 2014.
Awarded Personal Injury Law Firm of Year in 2011 and 2014.
Over a 4-decade-long membership with the California State Bar.
Served at Civil Litigation-Tort Section of Westwood Bar Association in the capacity of Chairperson
Graduated Phi Beta Kappa, which is the Oldest Academic Honor Society in the nation.
Graduated UCLA Summa cum laude (with UCLA's highest honors).
Having better than 98% success rate in personal injury and wrongful death accident claims
Served at Los Angeles Superior Court in the capacity of Arbitrator.
Recovered monetary settlements of over $100,000,000.00.
Please see our client Testimonials and our Car Accident Home Page for more information about our Pomona and Los Angeles, California car accident injury lawyers.
We Strive for Maximum Settlements and Justice for Clients
If you were injured in a Pomona car accident or a family member killed with a possible wrongful death accident case, here are some quick and easy ways to Contact Us: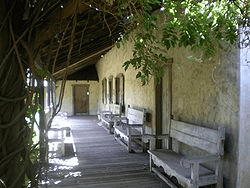 To contact our expert car accident lawyers, please contact us on our toll-free number 1 866 Injury 2 or 866-465-8792 (after hours please press 1) or on 818-222-3400 (again after hours please press 1)
For our quick and easy consultation about a Pomona car accident injury claim, just fill-out the specifics in our contact us form 24/7 and fill us in on your Pomona, CA car accident case.
You can even send us an email at anytime at info@WalchLaw.com.
We provide FREE & CONFIDENTIAL case consultations and evaluations and second opinions; and we only get paid if and after we win! Our fee usually comes out of the money paid by the insurance company and not out of your pocket. That is called a contingency fee -- Meaning there is NO Fee until You WIN! With the many procedures and time deadlines, please do not wait. We hate it when people contact us after the statute of limitations bars their recovery so please call us now. You will be glad that you did.