Personal Injury Accident for Glendale, California
Gary K. Walch and Robert S. Walch are Your Personal Injury and Wrongful Death Accident Lawyers for Glendale!
If You Need an Experienced and Trusted Expert Attorney and Law Office To Handle Your Personal Injury or Wrongful Death Claims For Glendale, Los Angeles, or all of California, call Gary K. Walch, A Law Corporation. If you were injured in an Accident of any kind, read this:
The Walch Law Corporation comprises a team of professional lawyers, serving people injured and the families of those killed with wrongful death claims in Glendale, California.
With extensive experience of over 45 years, successfully handling thousands of accident claims, with a past success rate over 98%, our personal injury accident lawyers totally commit ourselves to fulfilling the legal needs of our clients; to bring them justice, the best medical care and top settlements. We leave no stone unturned to procure maximum settlements and monetary recoveries for personal injury or wrongful death claims.
Please contact our personal injury and wrongful death lawyers now for an absolutely FREE case consultation and evaluation.
Call 1.866 INJURY 2 or 818-222-3400 now. There is NO charge – the consultation is absolutely FREE!
Our Personal Injury Accident and Wrongful Death Lawyers Assist With
Medical Care: Any accident can lead to injuries and added pain and suffering. Our Glendale accident personal injury lawyers and legal team find doctors and therapists that are right for our clients. Usually, these medical experts wait for the payment until your personal injury claim has been settled and resolved. This allows you to focus on your doctor appointments and medical treatment without any worry about payment, co-payments or deductibles.
Cash Advances/Emergency Loans: Besides injuries, automobile accidents can result in financial crisis. While hospital and medical bills mount up, there is often times a loss of income. Mindful of these problems, our Glendale personal injury lawyers and legal team assist our clients in obtaining cash advances or loans.
Transportation to Medical Appointments: Our Glendale accident attorneys and legal team also help arrange medical appointments for our clients. Our attorneys will also find transportation to and from doctors and physical therapists when needed. Just let us know, and we will get you this help!
To reach out to us for a FREE personal injury consult and case evaluation for your personal injury accident case in Glendale, CA, call us now at 1.866 INJURY 2 or 818-222-3400 or click here anytime. Further, take a quick look at our lawyer profiles to learn about the credentials, awards and experience of our senior personal injury attorneys. You can also learn about the complex process of handling accident claims by going through our Person Accident and Injury web page. Call for immediate FREE advice about your own particular Glendale, Los Angeles personal injury accident case simply call us now at 1.866 INJURY 2 or 818-222-3400 or click here. With our personal accident personal injury and wrongful death lawyers, your initial consultation and case evaluation is absolutely FREE. Our attorneys and law offices work on a contingency fee. That means on accident injury cases, we do not get paid until we WIN. Then the fee comes out of the recovery paid by the insurance company and not out of your own pocket.
Reasons to use Our Glendale Personal Injury Lawyers and Wrongful Death Accident Attorneys and Law Offices
Here are some of Garry K. Walch's background and accomplishments:
Our accident injury lawyers have 45 years experience in handling personal injury, wrongful death and property damage cases
Graduated from UCLA Phi Beta Kappa, which is the Oldest and most Prestigious Academic Honor Society in the Nation.
Served as chairperson at Civil Litigation-Tort Section of Westwood Bar Association.
Conferred awards for Personal Injury Attorney of Years in 2010, 2014 and 2017.
Graduated from The UCLA School of Law, 1975.
Over a four-decade-long continuous membership with the California State Bar.
A success rate of over 98% in our personal injury & wrongful death accident cases!
Conferred awards for Personal Injury Law Firm of Years in 2011, 2014 and 2017.
Obtained monetary compensation of $100,000,000.00.
Graduated UCLA Summa cum laude (with highest honors).
Served as Arbitrator at Los Angeles Superior Court.
Please see our Client Testimonial Pages for what our personal injury and wrongful death clients have to say about our lawyers and law offices.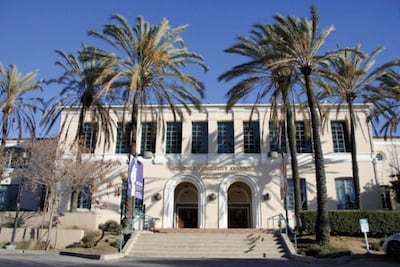 With so much happening around the city of Glendale, accidents, injury and death does occur.
The Law Offices of Gary K. Walch, A Law Corporation, comprises a caring, compassionate and hard working group of people. We strive to assist in handling your injury claim, dealing with insurance companies and large corporations.
Our staff makes your situation as bearable and painless as possible for our clients and their families. At the same time, our firm is committed to providing our clients with our 45 years of expertise in all areas of personal injury law, while aggressively pursuing your rights and all appropriate remedies. We will use our experience to be tough and do what's necessary to protect your rights and interests.
We have successfully resolved thousands of accident, liability and personal injury claims throughout all of California, recovering millions of dollars for our clients. Our entire firm concentrates in handling personal injury cases and we have won over 98% of our cases.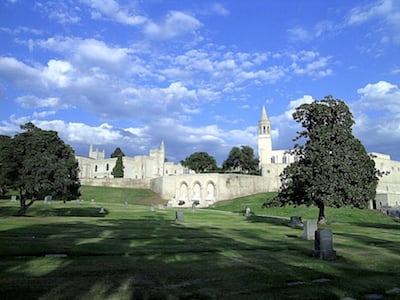 We Strive for Maximum Settlements and Justice for Our Accident Clients That Occur in Glendale, California
If you sustained any injury or had a family member tragically killed with a wrongful death accident claim anywhere in Glendale, Los Angeles or California, here are some quick and easy ways to Contact Us for an immediate FREE consultation:
To contact our personal injury and wrongful death accident attorneys, please call on our toll-free number 1 866 Injury 2 or 866-465-8792 (after hours please press 1) or on 818-222-3400 (again after hours please press 1)
For quick FREE legal counseling, fill-out 24/7 the details in our contact us form and familiarize us with your Glendale accident or any other personal injury case.
Send our team of accident and personal injury attorneys an email at info@WalchLaw.com.
Our lawyers work on a contingency fee with personal injury & wrongful death accidents in Glendale, Los Angeles and California! That means you do not pay any fee and we do not get paid until you WIN!
Your Personal Injury and Accident Lawyer for Glendale OVER 45 YEARS OF EXPERIENCE YOU CAN TRUST!