Personal Injury Accident in Carson, California
Carson — Here is your personal injury and accident attorney Gary K. Walch - 45 Years of Experience You Can Trust! Call Us right away at 1-866-INJURY2
The Law Offices of Gary K. Walch, A Law Corporation, are here for the people of Carson. Throughout our 40+ years of experienced, we have helped collect over $100,000,000 for our clients! Why wouldn't you want to be a part of that?
About Carson
Carson is home to the StubHub Center, which is the host for both the LA Galaxy and the Los Angeles Chargers. On game days, it can get busy around that where - which is situated near the 110 and 91 freeways. Cal State Dominguez Hills sits right next door. That means that people are always coming and going from that city, it's a constant buzz.

There are also around 90,000 residents full time, which means there are oodles of possibilities for problems. Some of these problems can be vehicle accidents and personal injuries. If you are ever involved in one, it needs to be handled immediately. That is why you need Gary K. Walch on your side if you are in Carson.
The Law Offices of Gary K. Walch, A Law Corporation, takes pride in having group of caring hard working attorneys at your disposal. Our personal injury attorneys strive to assist in handling your injury claim. We will also talk with insurance companies on your behalf as well as large corporations.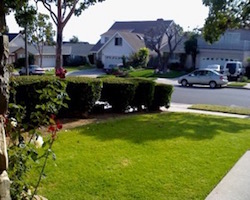 Our staff makes your situation as bearable and painless as possible for our clients and their families. At the same time, our firm is committed to providing our clients with our 45 years of expertise in all areas of personal injury law, while aggressively pursuing your rights and all appropriate remedies. We will use our experience to be tough and do what's necessary to protect your rights and interests.
We have successfully resolved thousands of accident, liability and personal injury claims throughout all of California, recovering millions of dollars for our clients. Our entire firm concentrates in handling personal injury cases and we have won over 98% of our cases.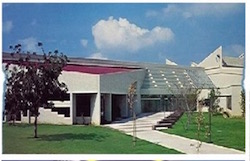 You don't have to go anywhere or do anything. Just call our experienced Carson law firm today for a completely FREE initial consultation. We will discuss with you how we can best help you resolve your legal problems and serve your needs. Please complete our easy to use contact form or call our legal team anytime at 818-222-3400 (after hours, please press 1) or toll free from anywhere in California at 1-866-INJURY 2 or 1-866-465-8792 (again, after hours, please press 1) to confer by telephone or to schedule an appointment at your convenience
We cover the full spectrum of accident, injury and wrongful death incidents.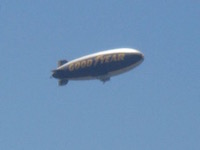 Burns, bites, slips, falls, on any premises.
No matter the size, shape we handle vehicle accidents, from bicycles, to motorcycles, cars, trucks, trains and even busses;
Whether you are involved as a driver, rider or pedestrian.
Other party uninsured? You're covered. Contact us right away.
We are the one's to call for the very serious claims of catastrophic injury or wrongful death. Do not hesitate. Get in touch with us now.
Directions From the City of Cars
Need help getting to our office from Carson? Don't worry! It's really quite simple. Coming from Carson, you will begin by heading north on the 110 Freeway. Next, jump on the 405 North before getting onto the 101 North.
From there, you will take exit 29 - Mulholland Drive - and use the second lane from the left to turn onto Valley Cir Blvd. Then, use the left lane to turn onto Calabasas Road. Our office will be located on the right hand side.
Here are some of our personal injury and accident attorneys' credits: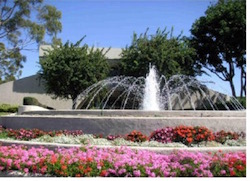 Over a 4-decade-long excellent membership with California State Bar.
Graduated UCLA Summa cum laude (with highest honors from UCLA).
Having better than 98% success rate in personal injury and wrongful death accident claims
Graduated Phi Beta Kappa from UCLA, which is the Oldest Academic Honor Society in the nation.
Served at Civil Litigation-Tort Section of Westwood Bar Association in nearby West Los Angeles, in the capacity of Chairperson
Recovered monetary settlements of over $100,000,000.00.
Awarded Personal Injury Attorney of Year in 2010 and 2014.
Selected Top Lawyers In California (Based on Highest in Ethical Standards & Professional Excellence)
Awarded Personal Injury Law Firm of Year in 2011 and 2014.
Served at the Los Angeles Superior Court, Central, in the capacity of Arbitrator.
Remember, there is no fee until we win your case.